Last week, our Tyson Foods Business Resource Groups banded together to host a seminar on inclusive communication featuring guest speaker, Dr. Appleton: award-winning professor of intercultural communication at DePaul University and published children's author who has been recognized by CRAIN'S CHICAGO as a community leader in diversity.
When I met her, we both reached out our hands, but her welcoming presence compelled me to awkwardly ask, "are you a hugger?" The bubbly, five-foot-nothing, 30-year-old in front of me smiled from ear to ear as she gave me the warmest hug I'd receive that day. Her skin was a beautiful caramel color, which matched her stylish wooden-beaded necklace.
Now ask yourself:
did I picture someone different?
Was it the lengthy list of accomplishments juxtaposed with her age that threw you off? Could it have been the color of her skin? Or was it something as simple as "her" and not "him?"
These are just a few common assumptions that Veronica Appleton aims to unpack with her work in intercultural and inclusive communication.
While Veronica has only been facilitating diversity and inclusion seminars on behalf of DePaul for the past few months, she has been hosting her own unconscious bias trainings and inclusion workshops for about two years now, in partnership with non-profits around Chicago. These opportunities, paired with her teaching career, ongoing research in the communication field, and passion for diversity have helped her dig into the logistics of inclusive communication in the workplace.
I took a few pieces of wisdom away from my conversation with her:
Diversity adds business value
"Diversity is becoming more of a tangible piece of the business because people are starting to see that diversity isn't just about checking a box. It's about ensuring we are recruiting the greatest talent possible. It isn't just the 'feel good' stuff. This is about the business. Because diversity has the power to influence."
Veronica cites a MCKINSEY STUDY that links diversity to financial performance, and further expands on the idea that when employees feel a sense of belonging, they are more productive and have increased engagement within the organization. And more engaged employees lend to a level of transparency that allows an organization to gather honest feedback to create better programs or refine processes that might not be working anymore to better meet the needs of their employees.
By hiring for talent, we're able to create an inclusive workplace where people feel a sense of belonging when they come to work—they're able to freely be themselves—and are more motivated knowing that they add value.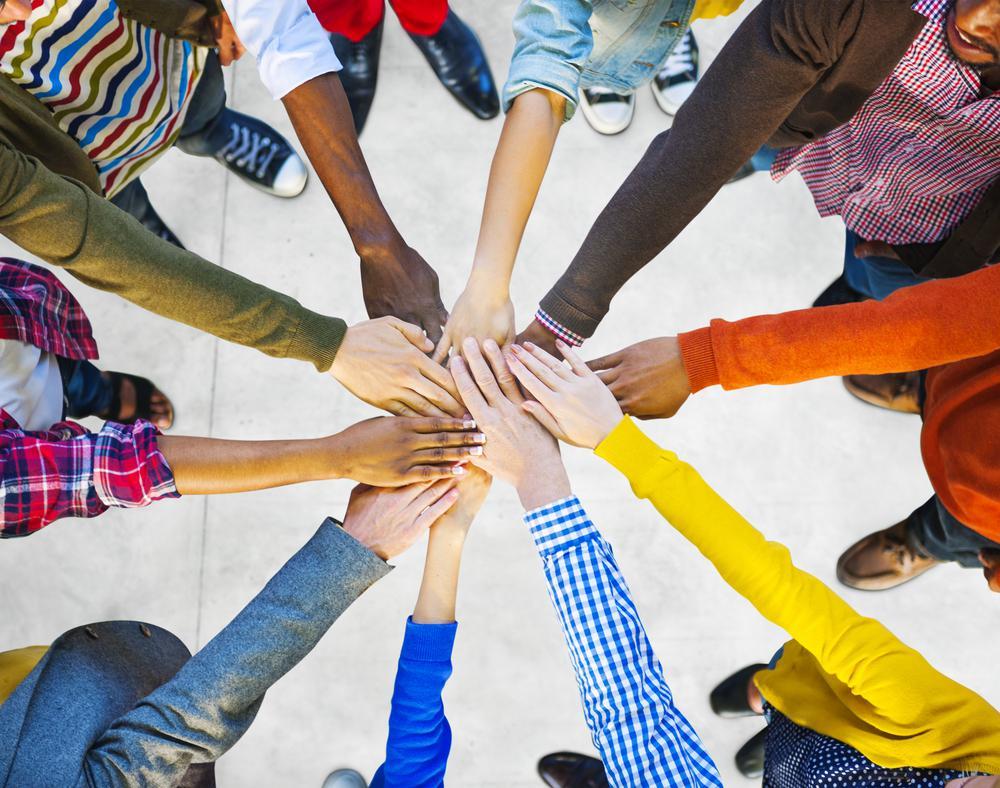 We all play a role in creating an inclusive workplace
Creating an inclusive workplace starts at the top of the organization, but we're all responsible for moving it into all parts of the business.
"We've had these high-level conversations at the executive level, we've put initiatives into place, but then how do we move communication into action? Many people say, 'if it starts from the top, it trickles down.' I do believe that's important, but it's also that middle piece. Boots on the ground."
Mid-level managers play an invaluable role in helping team members translate organizational diversity and inclusion efforts into action. Having strong leaders in place at this level—leaders who advocate for the people working under them—is crucial. And it's also about getting a little uncomfortable sometimes.
Creating opportunities for team members to talk candidly about things affecting their professional or personal life is an important piece of creating an inclusive environment.
An inclusive workplace means standing out, not fitting in
Frequently, we see so many organizations that recruit and hire for the organizational culture fit, but fitting in doesn't just mean looking, acting and thinking the same way.
"If you have a more homogenous group already in place at your organization, how is it possible for anyone to come in and see themselves fitting in? You're not giving them the opportunity to do so."
Veronica says it's all about adding value—making sure every person at the table is thinking independently of one another, but able to come to a consensus for the best solution.
"That's the beauty and the power of collaboration. You don't want to just 'fit in,' you want to stand out—and be accepted for who you are by doing so. Because fitting in is not going to give me the Whoopi Goldbergs of the world. It's not going to give me the Katie Courics of the world. If everyone just wanted to fit in, what would the world be like?"
Storytelling is a huge part of increasing cultural intelligence
"When it comes to creating an inclusive workplace, it's all about the human interest. Humanity is at the core. When we have those stories that the touch the heart of our business—the stories about our people—the pathos is there, but how do we create the ethos?"
One thing that Veronica has found establishes leadership and credibility in storytelling is our cultural intelligence.
"If we understand not exactly everything about a certain culture that differs from ours, but enough to appreciate it, we become more comfortable with it. We become more flexible in understanding what may come from cultural shifts, and we realize that we can learn a lot from people."
Check out Veronica's WEBSITE, or follow her on TWITTER, INSTAGRAM and LINKEDIN.
Published April 5, 2019.