Despite my attempts to join every no-call list available on the internet, I still find myself fielding spam from unknown area codes by sending them straight to my (100% full) voicemail. Mature, I know.
Throughout my years bopping around from place to place, I've gathered area codes that have become like second homes to my native 502: 812, 312, 773, 617, 857, 213, 323 and most recently, 479.
Though I don't reside in the 479, which covers Northwest Arkansas, I've come to learn about (and love) the region. And now, when I see that area code pop up on my phone, I know there's always a friend on the other side.
Tyson Foods' global headquarters is nestled in the town of Springdale, Arkansas, and when lumped together with cities like Bentonville, Rogers, and Fayetteville, is part of the region better known as Northwest Arkansas.
I have to admit: when I started working for Tyson Foods, I knew very little about Arkansas. I knew the capital was Little Rock, and I knew Reba McEntire named one of her most popular songs after the place, and that was pretty much the extent of my knowledge.
But after several visits, I fell in love with the small-town-charm-big-city-possibilities feel of Northwest Arkansas.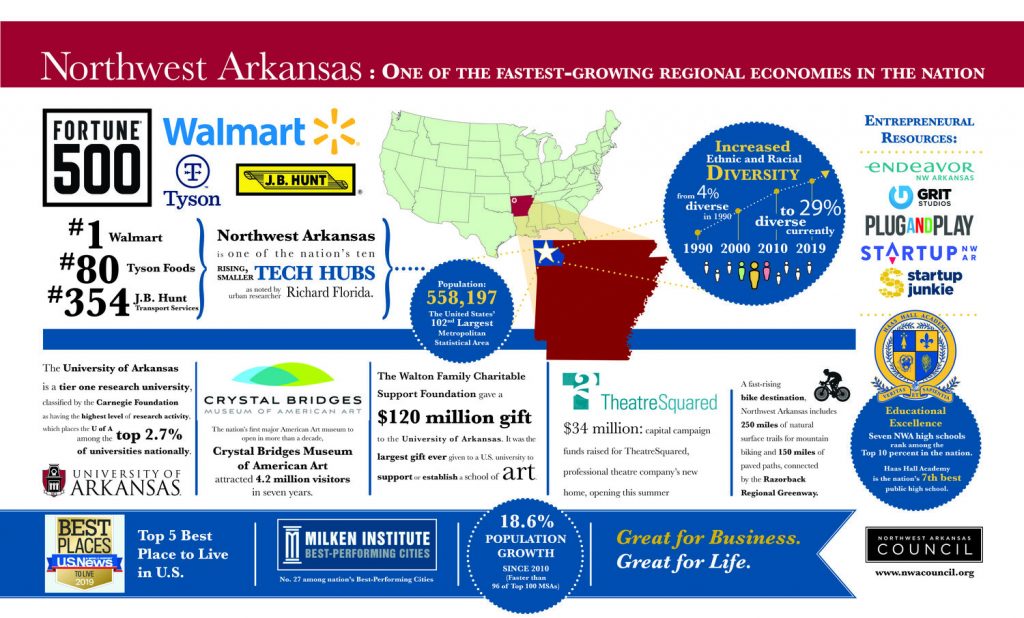 With a population of about 550,000, Northwest Arkansas may not seem like a booming metropolis, but the region has experienced significant growth in the past 10 years. Since 2010, Northwest Arkansas has seen more than 18% population growth—faster than 96 of the top 100 Metropolitan Statistical Areas (MSA) in the U.S.—with nearly a third of this growth contributed to ethnically and racially diverse populations.
And with Fayetteville as one of U.S. News & World Report's top five Best Places to Live (for four years in a row now), it's no wonder that people from all walks of life are flocking to the region.
Compared to cities across the U.S., cost of living is significantly lower in Northwest Arkansas, with housing costs being about $50,000 less than the average, earning it the title of one of the top five most affordable places to live in the country.
If that isn't enough to make you want to pack your bags, the region's unemployment rate is more than a full point below the national average (3.6%) at 2.5%. For those entering or re-entering the workforce, Fayetteville has been labeled one of the top 10 best U.S. cities for launching a career. It's also been deemed one of the top 15 cities for millennial job seekers, so for those looking for entry-level opportunities, affordability, high population of young professionals, and after-work and weekend activities, Northwest Arkansas has you covered.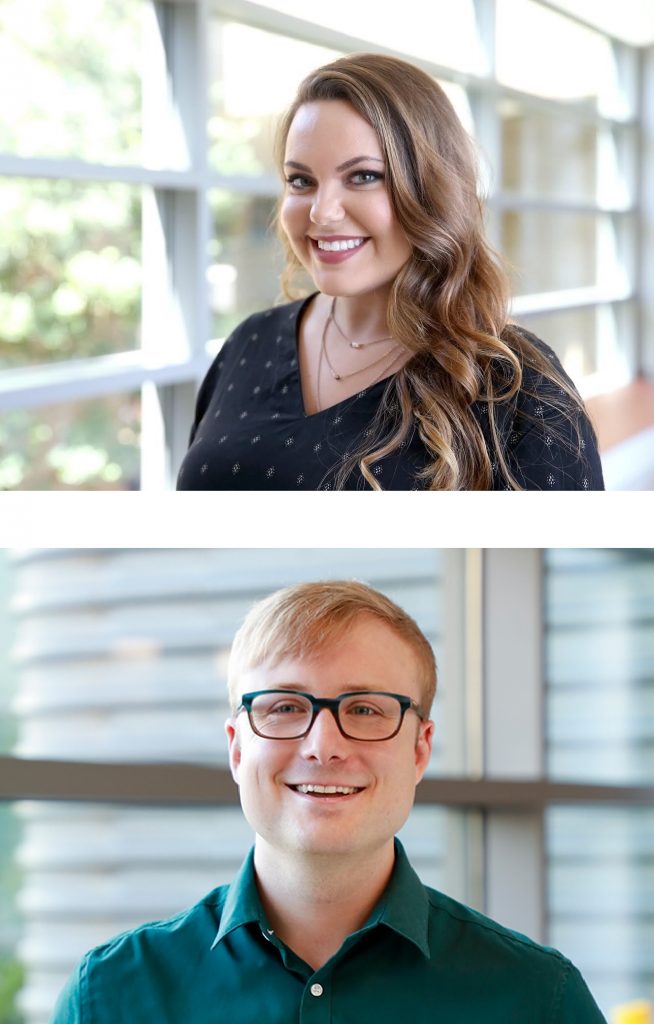 I could spend all day throwing you impressive statistics that I Googled, but it truly doesn't do justice to the vibrant nuances of life in Northwest Arkansas. While rankings and methodology provide sound evidence that the 479 would be a great place to call home, they're only half the story.
In an effort to make that half a whole, I've enlisted the help of Chattin Cato and Ian Whitlow, two Northwest Arkansas residents and Tyson Foods team members, to help me uncover everything that makes the 479 a great place to live, work and play: from the great outdoors to the brewery and coffee scene to the arts and entertainment that build the culture of the region.
Check in with us next week as we explore the wild, wild Northwest with Chattin as she takes us on a trip to the best outdoor experiences Northwest Arkansas has to offer.
You may not know much about Arkansas. You may think it's just a place that had its capital immortalized by a 90's country-pop queen in a song that has nothing to do with geography. But through this series, I hope you learn to appreciate Arkansas the way I have, and I hope if you get a call from a 479 area code, you know there's probably a friend on the other side.