By now, you may have seen the stories from Delish, Insider or TIME about the bride who had the BEST. DAY. EVER. after receiving a chicken nugget bouquet for her wedding.
While on the surface, this seems like a fun opportunity for a brand to get involved in a bride's special day, we quickly realized that it's so much more meaningful than that: brands have the potential to bring us closer and to connect us in unexpected ways.
***
It was a Wednesday night when our team received the e-mail. A determined maid of honor out of Toledo, OH wanted to give the bride a night she would never forget. A night that would include (fingers crossed) a little nugget love from the Tyson Foods team.
Blair's wedding was on Saturday.
The clock was ticking.
Could we conspire with her maid of honor, Jenna, to make her wildest nugget dreams come true?
The answer was yes.
When it comes to nugget dreams, the answer is always yes.
***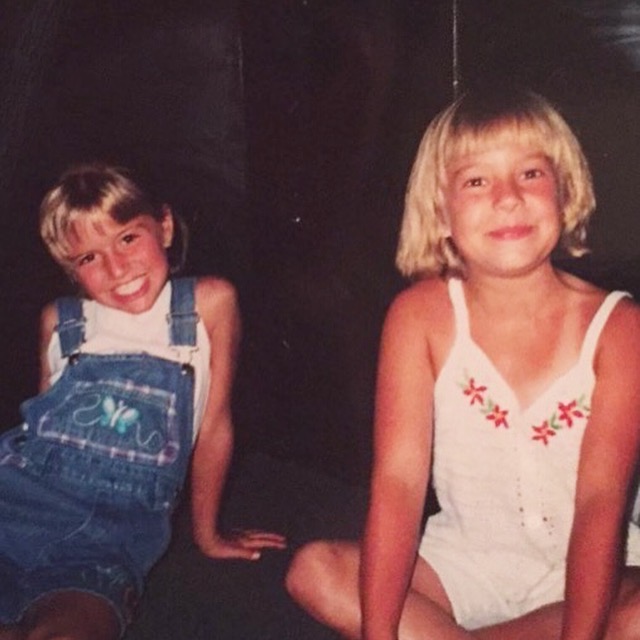 Blair and Jenna were attached at the hip growing up (well, when Jenna wasn't stuck in time out). Their mothers are sisters, and with them only being three months apart, it was like having a built-in best friend from birth. They grew up about a block away from each other, which meant spending their days riding bikes and racing scooters around the neighborhood with the friend group they shared.
Though they were very different, with Blair being a cheerleader and Jenna a self-proclaimed benchwarmer, that didn't stop these gals from remaining close throughout the years.
So close, that when it came time for Blair's wedding, Jenna wanted to do something that would blow her best friend's clucking mind.
Growing up, Jenna remembered that Blair's freezer *stayed* stocked with Tyson Fun Nuggets (affectionately known by many as "dino nuggets"). They were her first true love, as Jenna described it, so when it came to Blair's next true love, and the man she would end up marrying, there couldn't be anyone more appropriately named: Adam Tyson.
Hashtag full circle.
***
Motivated by Jenna's dedication to do something really special for Blair, my teammate Ashley took the lead and brought us all along for the ride. We dove in and decided to help her make it happen. After all, their wedding hashtag was #TysonsFavoriteNugget, so it felt wrong to not get involved.
During Jenna's toast at the reception, we worked with caterers to make sure that every guest had a "dino nugget" to raise in honor of the happy couple and worked with a local florist who hand-crafted a one-of-a-kind chicken nugget bouquet for Blair. And as Jenna gave her speech, she also included a letter from Tyson Foods with a few bits of marital advice along with a year's-supply of Tyson Fun Nuggets.
"Wishing you many years of marital bliss, from one Tyson family to another."
***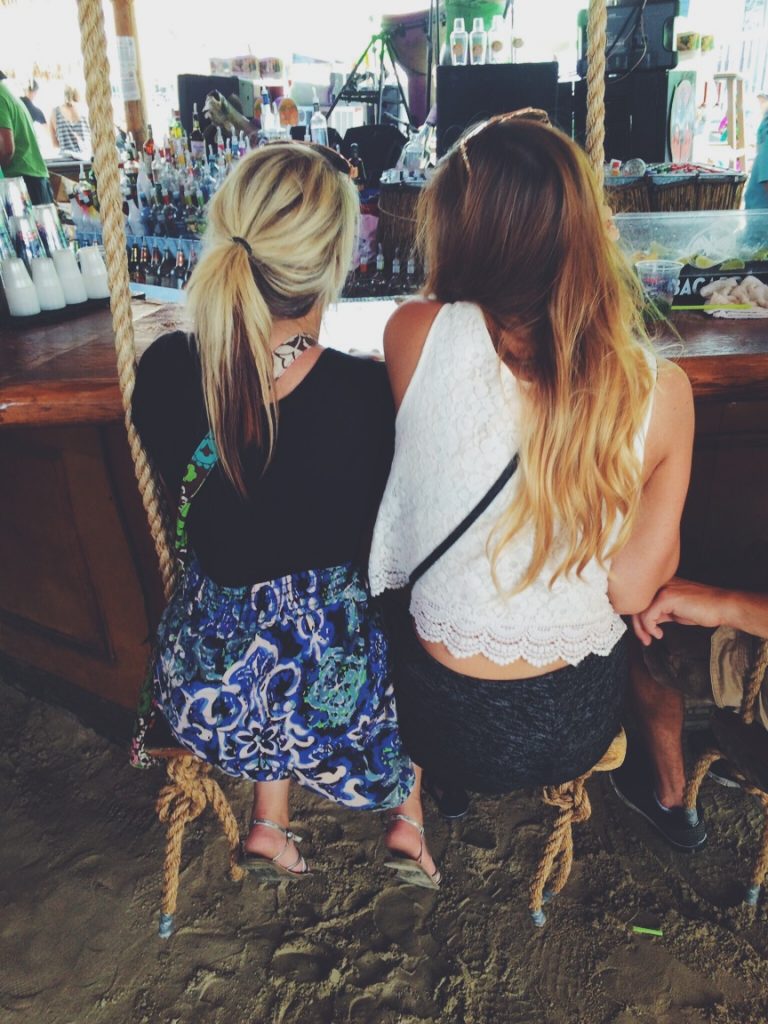 While a chicken nugget bouquet is pretty tough to beat, what stuck out most to me in this whole situation was: #friendshipgoals.
Some brides are lucky if their MOH holds their dress for them while they go to the bathroom, and even that takes next-level commitment. But Jenna went above and beyond to make Blair's day as memorable as possible, and that's the kind of friend we all need.
So naturally, I wanted to chat with Jenna and Blair to get the 'secret sauce' behind their relationship. Inspired by how close they are, my intent was to put their friendship to the ultimate test: completely ready to face rejection, I asked if they wouldn't mind taking some time to play the Newlywed Game (for BFFs) with me.
To my surprise, they both gave a resounding 'YES!' and it was off to the races.
What followed was nothing less than the strangest and most wonderful group text thread I've ever been part of, and my role quickly changed from "Tyson Foods blogger looking for a quick-hit post" to "Jess, a fast friend."
***
I learned a lot about Jenna and Blair (or Kourtney and Khloe, as they both agree they're just like the reality TV gal pal duo—Jenna is Khloe, obviously, because she's funnier).
They nailed most of the questions I asked them about each other, which opened the door to some intense reminiscing. Like when Blair went on a date to watch See Spot Run with her first crush, Allen Juarez, and sat as far away from him as humanly possible in the next seat. Or when Jenna couldn't stop laughing when Blair busted her face on the side mirror of their neighbor's parked truck as she was turning around to taunt Jenna during one of their bike races.
If Jenna could visit one place in the entire world it would be Ellen DeGeneres' house, and Blair's go-to karaoke jam is anything Shania Twain.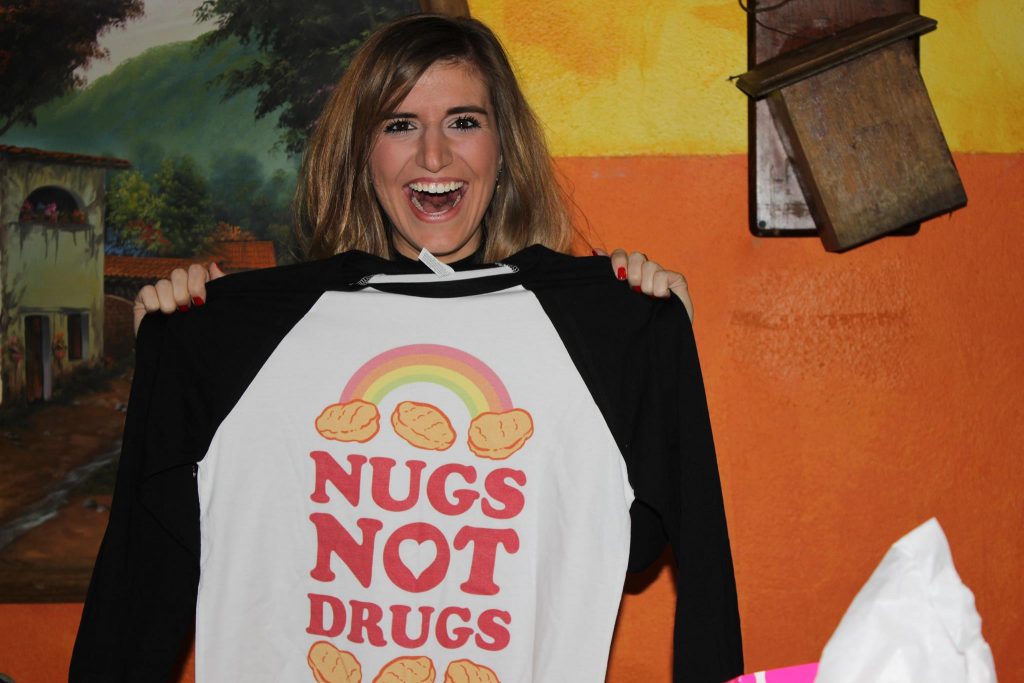 They both love pranking Diane, Jenna's mom, and Blair has perfected her Tyson Fun Nugget technique: cook for the full time listed on the instructions, then broil for two minutes—it makes the breading crispy but keeps the inside juicy (there were also a few mouth-watering emojis thrown in there).
Throughout the conversation, I felt like I was chatting with two friends I've known forever. We all bonded over our love for White Claw and our affinity for trash TV, sharing GIFs and photos along the way.
And I think that's when I realized what this story was really about.
***
Brands have the potential to bring us closer and to connect us in unexpected ways.
For Blair, the Tyson brand has been part of her life for years. So much so, that Jenna wanted to make it part of one of her biggest milestones. A brand brought these cousins and friends even closer and gave them yet another memory that they'll share forever.
For me, my role at Tyson Foods has facilitated more relationships than I can count—relationships just like this one, where a story idea transforms into a friendship.
A brand is so much more than the products it sells. A brand is nostalgia. A brand is emotion. A brand is the ultimate connector.
***
Editor's note: Jenna and Blair are already planning a road trip to Chicago to visit me, and I can't wait to meet them in person.