JESS HINES, Chief Blogger
As some of our favorite (or not so favorite) teams take to the gridiron this year for the fifty-third annual celebration of American football, there's a new MVP in town that doesn't wear a helmet or cleats: the chicken wing.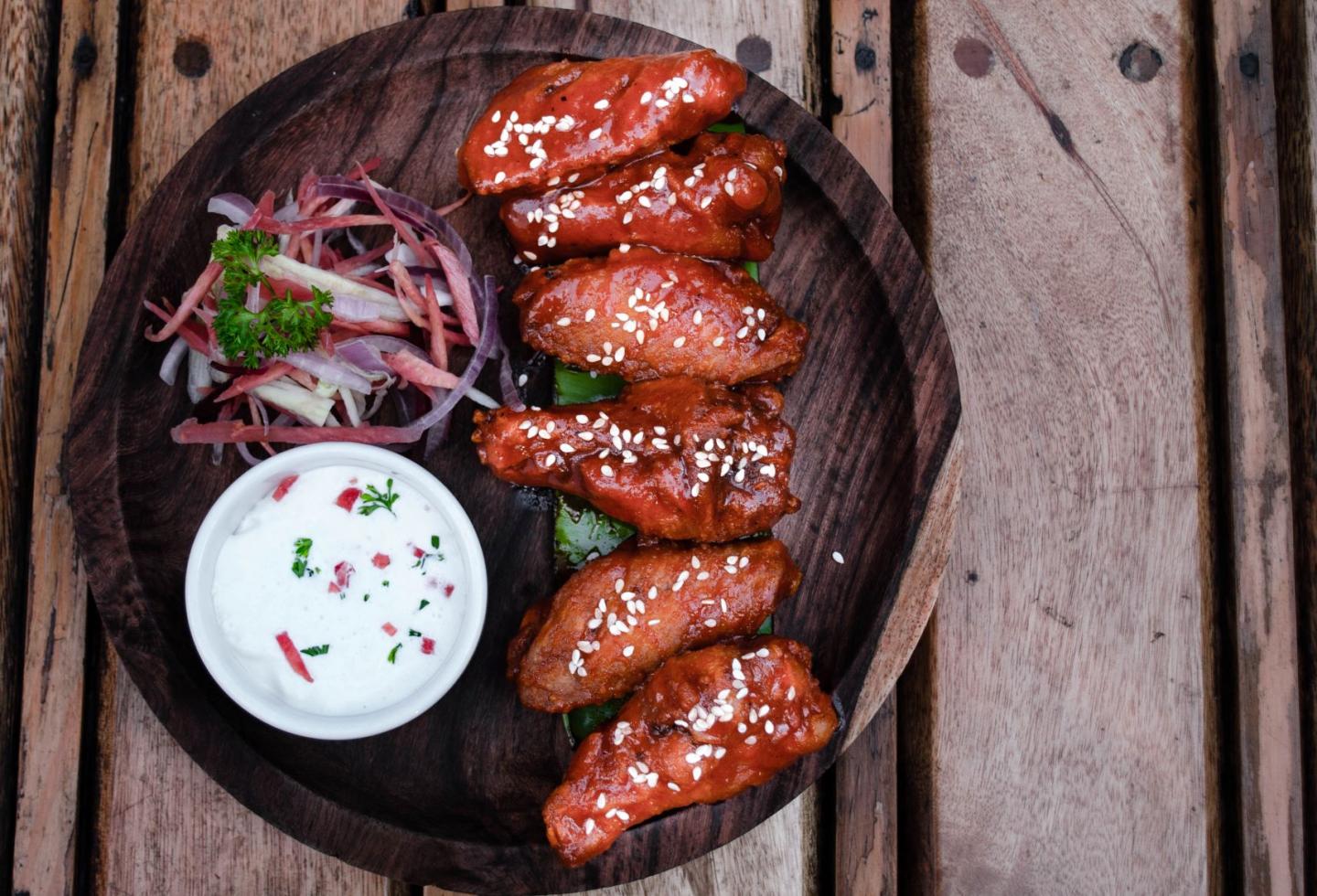 Whether you're cheering on the record-holder or rooting for the underdog, chicken wings will most likely be part of your game day spread, as America prepares to consume AN ALL-TIME HIGH OF 1.38 BILLION (WITH A CAPITAL B!) CHICKEN WINGS on Sunday—two percent (about 27 million) MORE than last year! As the nation's love for wings keeps growing, it's hard to visualize just exactly how big that love is.
To break it down for you, 1.38 billion chicken wings is enough to circle the Earth. Three times. It's enough to stretch from Foxborough, Massachusetts to Los Angeles, California. Twenty. Eight. Times. If placed on a scale, 1.38 billion chicken wings would weigh 6,600 times more than the entire rosters of Sunday's contenders—combined.
And when it comes to chicken wings for the big game, there seems to be only one perfect match: beer.
Last year, in the two weeks leading up to every football fanatic's favorite day, AMERICANS SPENT $1.3 BILLION ON BEER AND CIDER—quite a leg up from alternatives like soft drinks ($979 million), wine ($597 million), and even bottled water ($348 million).
It's also rare we see a commercial block during this coveted advertising opportunity that doesn't feature an ice cold adult beverage. And this year should be no exception with THE BIGGEST BEER COMPANY IN THE U.S. SPRINKLING EIGHT ADS across these most sought-after slabs of commercial real estate.
While wings and beer may be the perfect pairing in terms of sheer consumption during this sports extravaganza, they can also bring an elevated sensory experience to your spread this Sunday. With so many sauce flavors and so many different beer styles, it can be overwhelming to figure out what works best together.
So I decided to go to our Tyson Foods sensory experts to get their take on how to flaunt your inner foodie and pleasure the palates of your guests this weekend, all in the name of this pigskin pastime.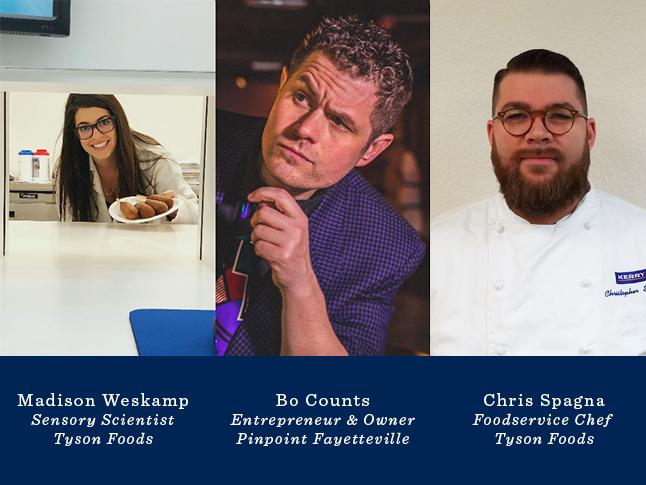 The Experts
A sensory scientist, a chef and an entrepreneur
walk into a bar…
Madison Weskamp, a Sensory Scientist, and Chef Chris Spagna work in innovation at Tyson Foods, together creating exciting sensory experiences. Madison leads research on new products to explore consumer expectations for new foods and keeps the consumer voice in mind throughout the development process. Chris works on the Culinary team as a research and development chef. With his extensive background from simple pubs to world class restaurants, he uses this experience to bridge the gap between product development and making it come alive in a professional kitchen or in your home.
While Madison and Chris have the partnered expertise to develop targeted flavor profiles, their research for this project would not be complete without Bo Counts. Bo is the owner of Chris' and Madison's favorite local watering hole, PINPOINT, the only pinball bar in Arkansas, located in Fayetteville. Bo has an eclectic background in entertainment and hospitality from large scale events to television, and of course owning a bar.
Below are the trio's recommendations for wing and beer pairings. Some will be complimentary, some contrasting, and some even a little crazy. Considering the "New Year, New You" mentality, our experts encourage you to try something a little different this year—maybe you'll even discover a new favorite!

The Matchups
Buffalo Hot Wings & Cider
Sweet and spicy often pair well together. For a fun combination try pairing a spicy buffalo wing with a light, crisp, moderately sweet cider. The slight, but not overpowering sweetness of the cider will round out the acidity and heat of the buffalo sauce.
Mango Habanero Wings & Pilsner
Most tailgates and sports-viewing parties never lack a cold pilsner. A crisp clean pilsner will be a refreshing match for the spicy sweet mango habanero sauce. A complex wing flavor pairs well with a lighter beer and the crisp wheat finish of the pilsner will complement the heat of the wing without leaving the sting of the pepper.
Fun sensory fact: The heat you feel in your mouth when eating spicy foods is referred to as a 'trigeminal sensation.' The name comes from the trigeminal nerve which is responsible for feelings in the face and mouth, but not for flavor. Other examples of trigeminal sensations include the menthol of a cough drop that makes your mouth feel cold and the tannins in wine that cause astringency or dryness.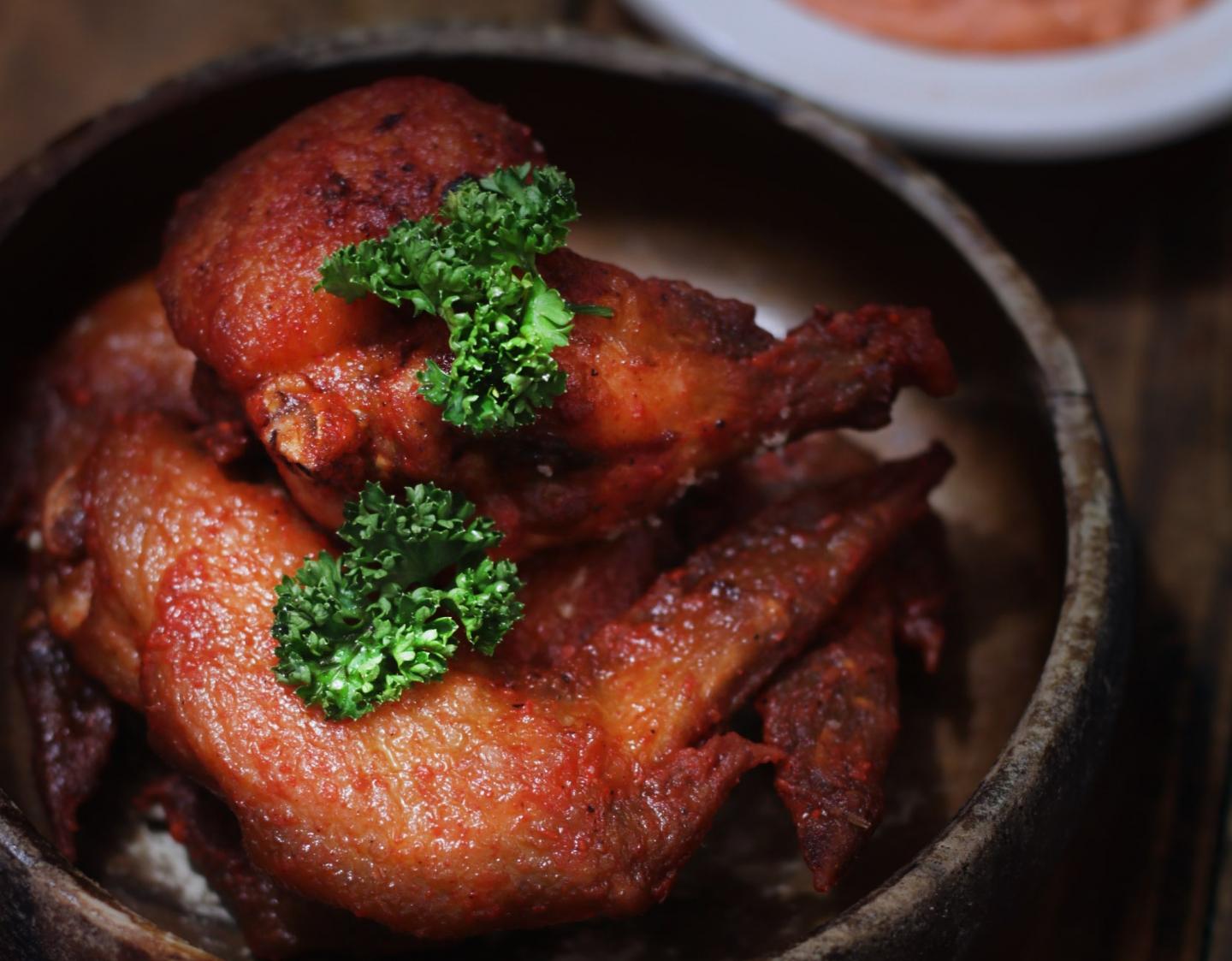 Teriyaki Wings & Sour or Berliner Weisse
Sweet and sour! This combination might be a little out of the ordinary but will give a strong flavor and unique experience to your guest. The umami-rich, sweet Teriyaki will be a great match for the tart sweetness of a Berliner Weisse. The dark and sweet caramel notes of the wing are a stark contrast to the sour wheat beer. (Berliner Weisse translates to white from Berlin, not wheat like many believe).
Honey BBQ Wings & Bourbon Aged Stout
Matching up the sweet molasses flavor of the honey BBQ wings with a bourbon aged stout gives a smoky charred complexity which will make your appetizer almost feel like a savory dessert! Think of the dark notes of the burnt sugar from a Crème Brûlée.
Fun sensory fact: Umami is one of the five basic tastes (others include sweet, sour, bitter, and salt). The umami taste refers to the savory notes coming from glutamates found in meats, mushrooms, roasted tomatoes or onions, and sometimes even cheese. Umami-rich foods often cause a mouthwatering response.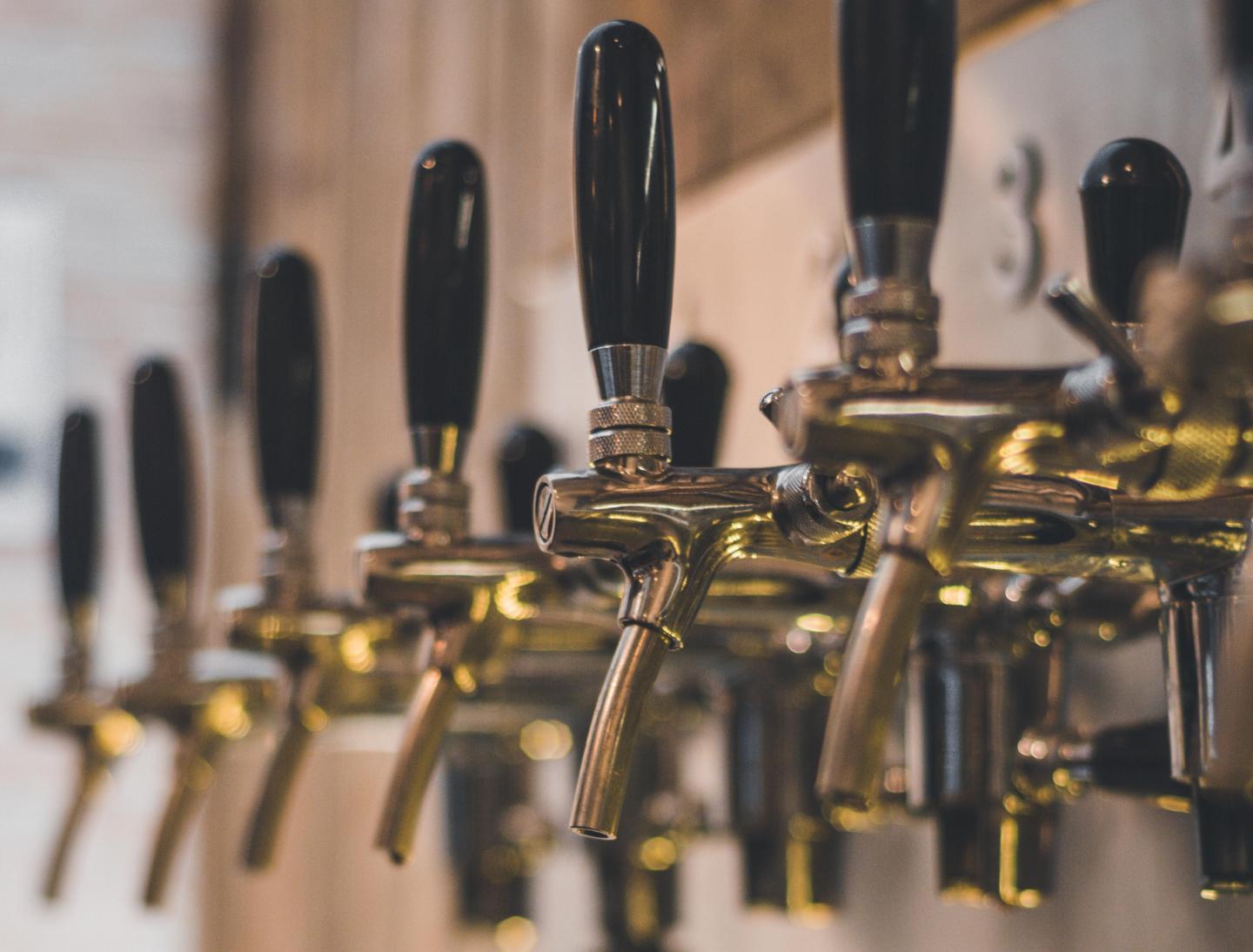 Caribbean Jerk Wings & Lager
The Jerk wing has a profile that we would say is high in flavor complexity. This means its flavor has many notes such dark spices like cinnamon, allspice, and nutmeg as well as herbs, pepper, onion, soy and others. To keep dominant flavors from competing, one should pair with a simpler beer. We recommend a lager. The lager's light, slightly bitter flavor will pair well not competing for attention with this strong wing. Yin and yang!
One last sensory tip: To ensure maximum sensory acuity, try to incorporate a palate cleanser in-between samples during a beer tasting to remove residual particles that can cause a flavor carry over effect. The best palate cleansers are water and unsalted crackers. These will work to clean your mouth of any flavors remaining after consumption, without introducing any new flavors. Also, try to taste beers from least to most bitter to prevent a build-up of bitterness from one beer to the next.
Be sure to impress your guests with a fumble-proof, restaurant-quality experience using your newfound sensory savvy. Even if your team doesn't snag the sterling silver prize, with these expert pairings, you'll be sure to avoid any party fowls.
Tyson Foods encourages you to drink responsibly.
Published January 30, 2019.