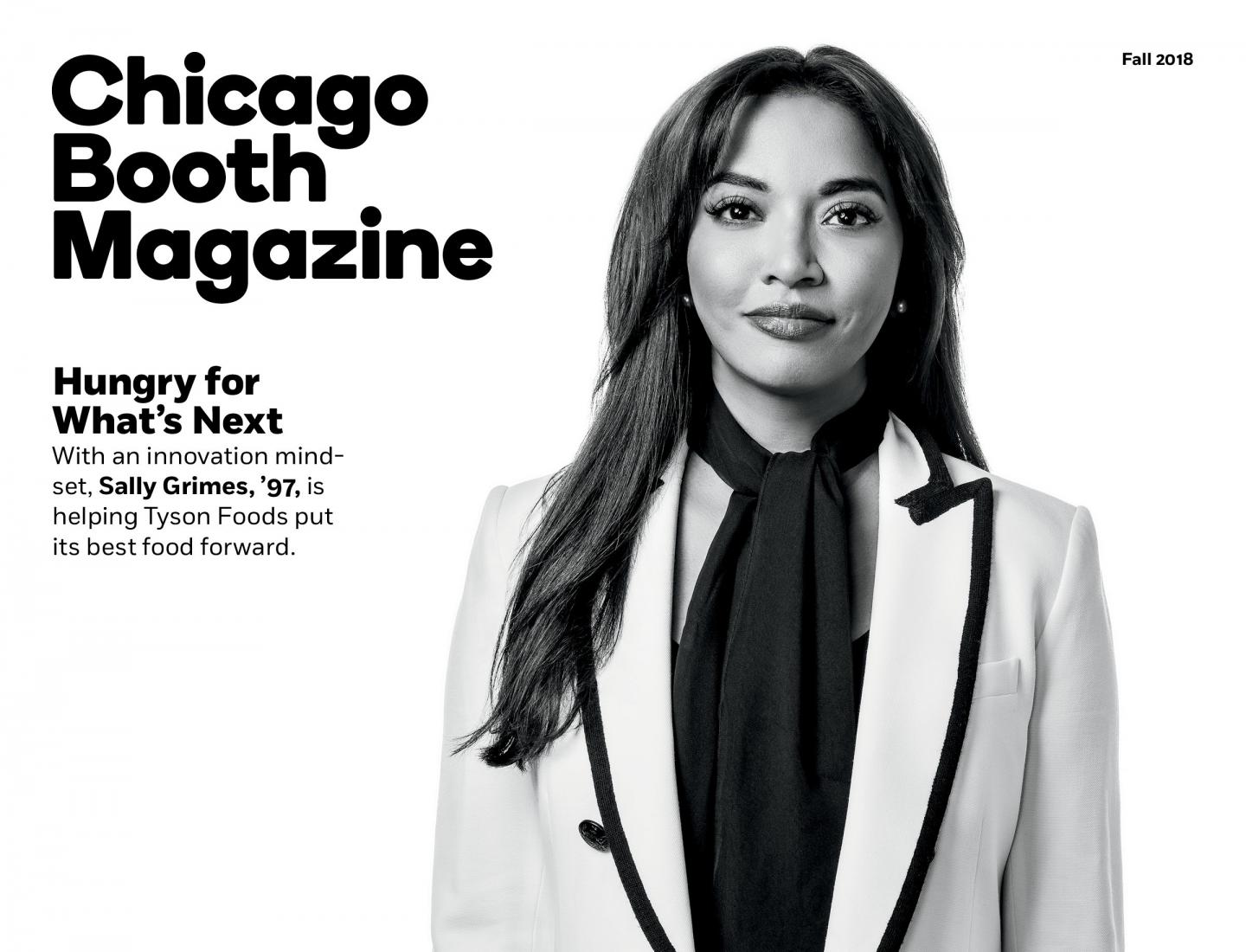 Sally Grimes, group president of prepared foods, has had a string of kudos come her way recently.
First, Crain's Chicago Business named her to its "MOST POWERFUL WOMEN IN CHICAGO" list. Then Fortunemagazine named her a "MOST POWERFUL WOMEN TO WATCH." She followed that with a COVER PROFILE in the fall issue of Chicago Booth Magazine, published by the University of Chicago, her alma mater. That's a killer trifecta!
It's inspiring to have such an incredible female leader at the top of our ranks at Tyson Foods. It says a lot that she sits where she does, leading the future not only for our prepared foods group, but the company, and what it means to be a woman working at Tyson Foods—and the possibilities for all of us!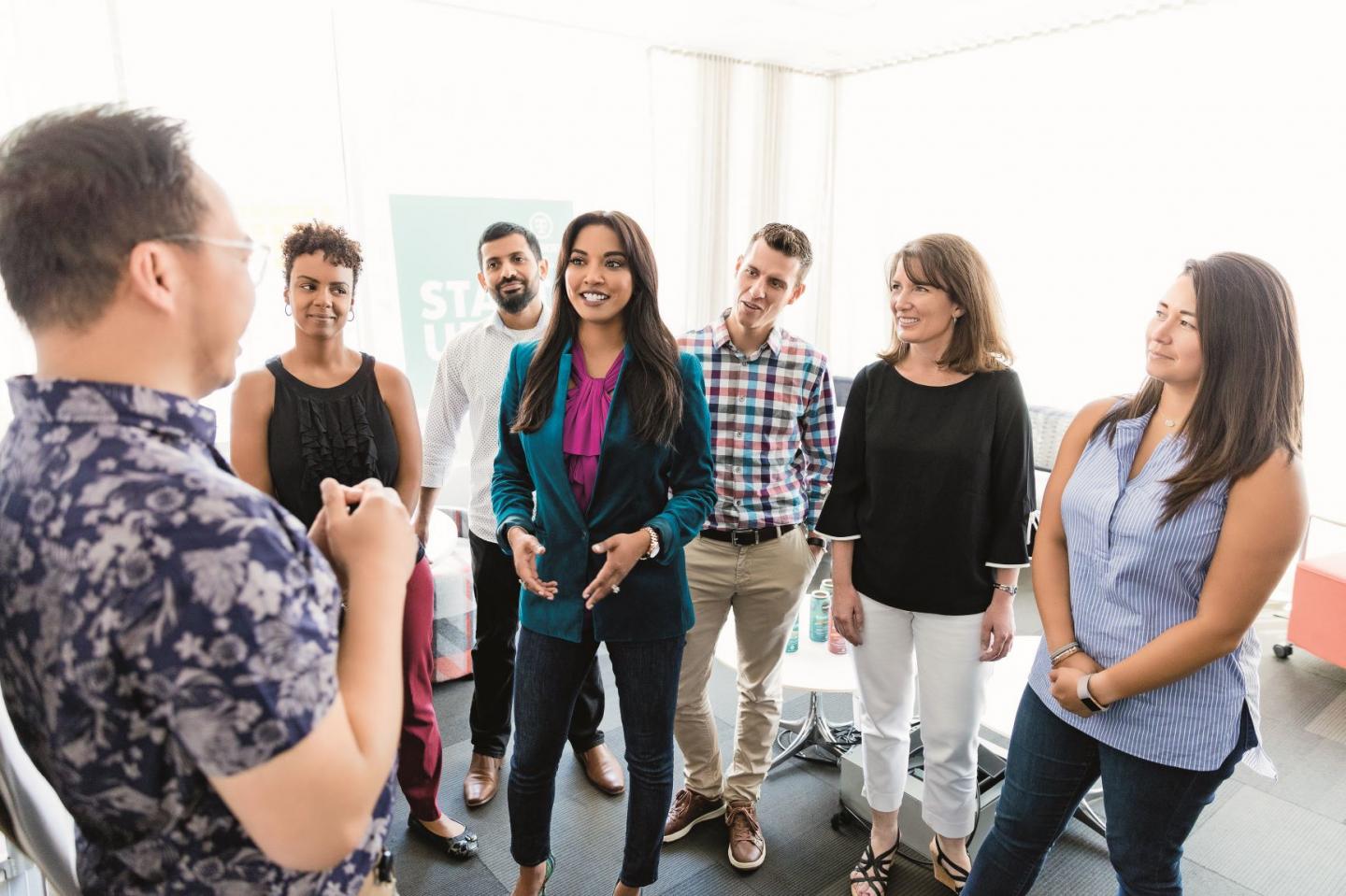 More about Sally:
Responsible for nearly $10 billion of Tyson's $40 billion business worldwide.
Oversees almost half of our production facilities, more than 20,000 team members, as well as our rapid growth, innovation, insights, R&D, and culinary teams.
Leads our three billion-dollar brands: Jimmy Dean, Hillshire Farm and Tyson–and many more.
Introduced many iconic brands and spearheaded the growth of dozens more throughout her career, including Kraft Macaroni & Cheese and Sharpie markers.
Led creation of the Tyson Innovation Lab, a specially-selected team tasked with quickly developing (within six months) new products that tackle larger global issues. The first initiative, YAPPAH! protein crisps, were designed to help fight food waste.
Created Tyson's SparkTank program to engage our teams in 24-hour rapid innovation, and the FastPass program, weekly open "office hours" where team members are invited to bring big ideas and bold thinking.
Member of the board of directors of the MIDTOWN EDUCATIONAL FOUNDATION supporting low-income youth.
Member of the Economic Club of Chicago.
We're lucky to have such an inspiring leader at Tyson Foods!
Published October 18, 2018.