At Tyson Foods, you may hear us talk a lot about chicken—and believe me, we sell a lot of chicken. So why is a "chicken company" talking about National Pepperoni Pizza Day?
We produce ONE IN FIVE POUNDS of all chicken, beef and pork in the U.S. What you might not know is that chicken only makes up 30 percent of our sales. And what I'm willing to bet you didn't know is that Tyson Foods is the number one supplier of pepperoni in the U.S. In fact, we produce enough pepperoni that we could circle the world. One and a half times.
That's a lot of pepperoni, people.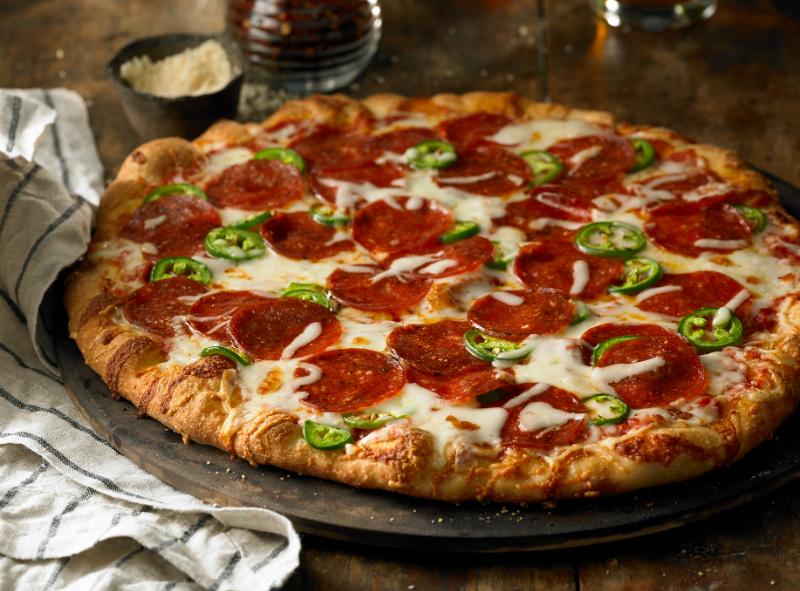 Pepperoni is the most POPULAR PIZZA TOPPING in the U.S.—last year alone, the biggest pizza chain in the U.S. went through 29 MILLION POUNDS of pepperoni. And given that TYSON FOODSERVICE sells pepperoni to four out of the five biggest pizza chains in the country, chances are, you've had our pepperoni delivered straight to your door.
We're also continuously innovating with our pepperoni too.
In July, we launched BONICI® JALAPEÑO PEPPERONI—a novel product in the foodservice space. Over the last four years the presence of spicy pizza offerings on menus across the country has grown 15 percent, making it a trend on the rise. When paired with the fact that Millennials have an increased desire for specialty pizzas, creating jalapeño pepperoni made perfect sense. We're looking for ways to offer those specialized options—spicy, savory and sweet—with the use of traditional toppings.
So whether you're celebrating with hand-tossed, thin crust, New York style, or Chicago deep dish today, know that we're just as passionate about pepperoni as you are.
And that we're much more than just a chicken company.
Published September 20, 2018.