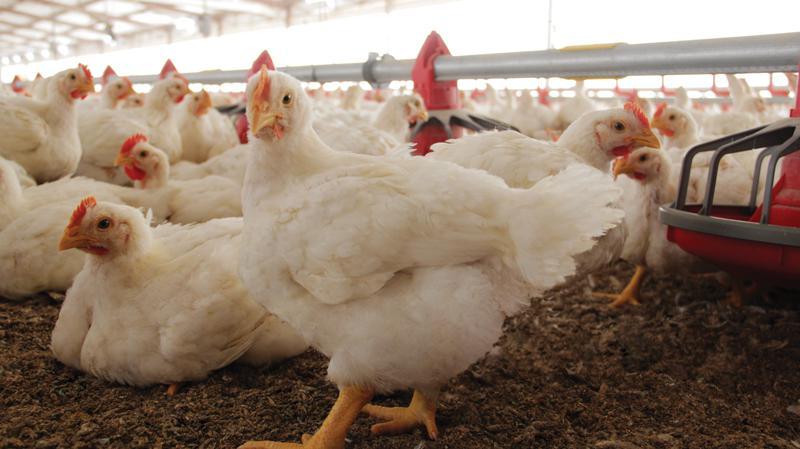 People often ask me about the difference between "fast-growing" and "slow-growing" chickens. There are good resources that address the topic, including the website CHICKENCHECK.IN.
Some people have labeled the way most chickens are raised today as "fast-growing." And by association "bad." What's important to know is that we raise chickens at A RATE APPROPRIATE FOR THEIR BREED. Chickens have been selectively bred over the years for certain attributes. Yes, for the size of their breasts and wings. But just as importantly, for their health, skeletons, strength of their legs and the way they walk.
This is the same animal husbandry practice farmers have used for centuries. The fundamental principles of selective breeding are the same they've always been: big mama + big daddy = big baby. Science has helped us deliver more consistency, but the fundamentals remain.
Where we are seeing IMPROVEMENTS beyond these fundamentals is in nutrition, housing and management. Our nutritionists work to ensure birds have the feed that match their nutrient needs—a combination of corn and soybean meal along with vitamins and minerals to balance their diets. Chickens are omnivorous, meaning they eat things other than plant-based products, so a small amount of meat meal is added to completely balance their diets.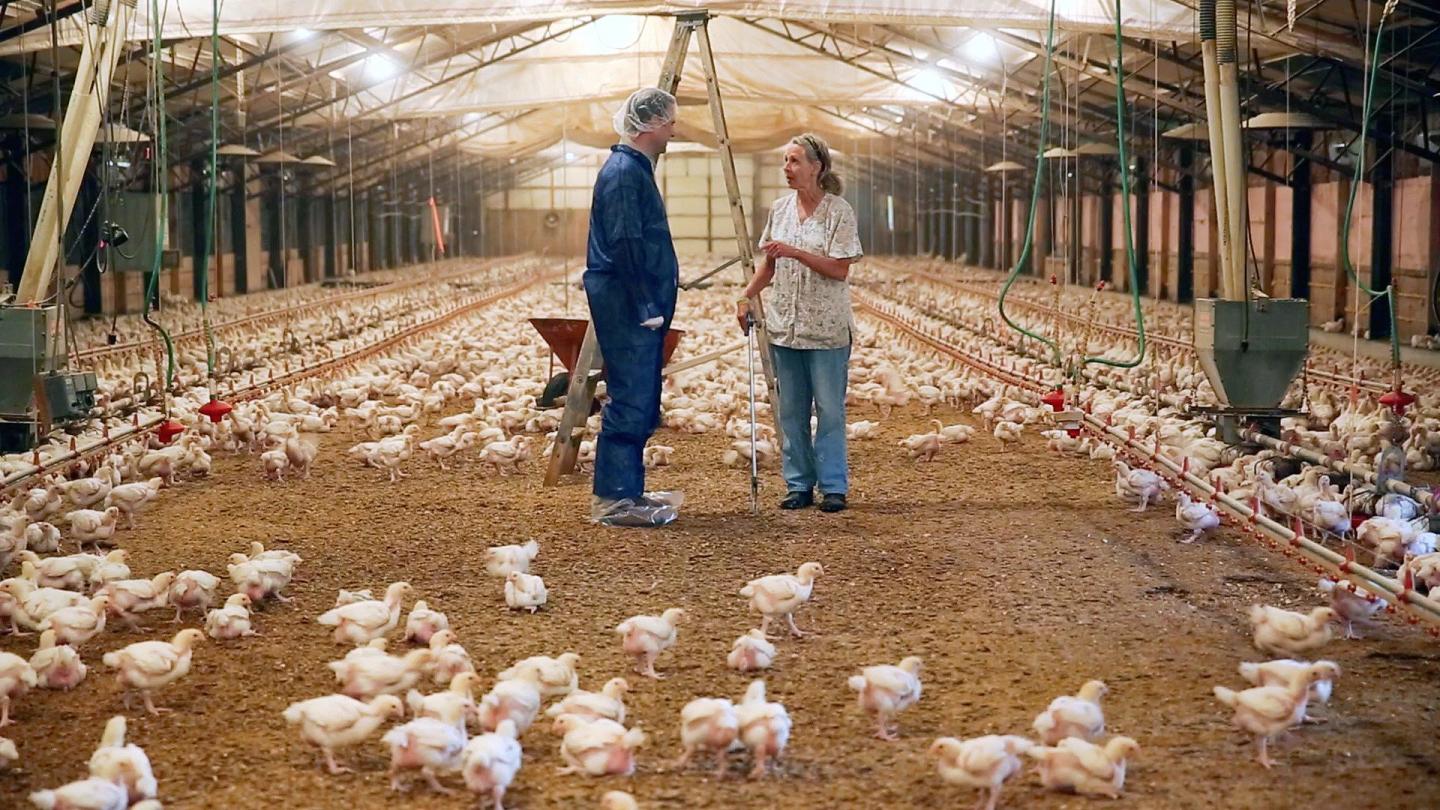 Though not widely grown in the U.S., there are breeds that grow at a slower rate—an additional two weeks to reach a similar weight. That said, there is no scientific evidence that slower growing birds are healthier – for the animal or the person. What we do know is that "slow-growing" breeds come with an impact to the environment. These breeds are far less sustainable and aren't a long-term option for feeding our planet's rapidly expanding population.
Let's consider the facts from a 2017 NATIONAL CHICKEN COUNCIL STUDY. If just one-third of the U.S. chicken industry switched breeds, nearly 1.5 billion more birds would need to be grown each year to make up the shortfall in meat. That means more land to grow them. More grain crops to be diverted to feed them (acres equal to the size of Maryland). More fuel and tires for trucks to supply and transport them. One billion more gallons of water to hydrate them.
As someone who has spent my life in animal welfare, the care of the animal is top of mind for me when making choices about the food I put on my dinner table. That is true for Tyson as well. The welfare of chickens is critical to us throughout our supply chain. The success of poultry farmers and Tyson Foods revolves around a shared commitment — care for our birds.
We've dedicated resources and people to programs like FarmCheck®, an on-farm animal welfare auditing program. We're rolling out REMOTE VIDEO AUDITING of animal handling, both on farms and in our plants. We have an Animal Welfare Advisory Group made up of 15 nationally recognized animal welfare experts advising us on best practices, cutting-edge technologies and research that will help us develop and advance industry leading programs. I'll talk about this in an upcoming blog.
So, it's not necessary to change the breed of a bird to meet welfare standards. It's about raising healthy birds responsibly. Balancing centuries old farming practices with the needs of our planet so we can make quality protein available to a growing world population.
If you have a question about animal production, we want to hear from you. In the coming weeks we will be answering your questions and maybe even questions you did not know you had.
*Editor's note: this is blog 2 of several that will address common questions and misconceptions some people have about how chickens are raised.
Published August 20, 2018.