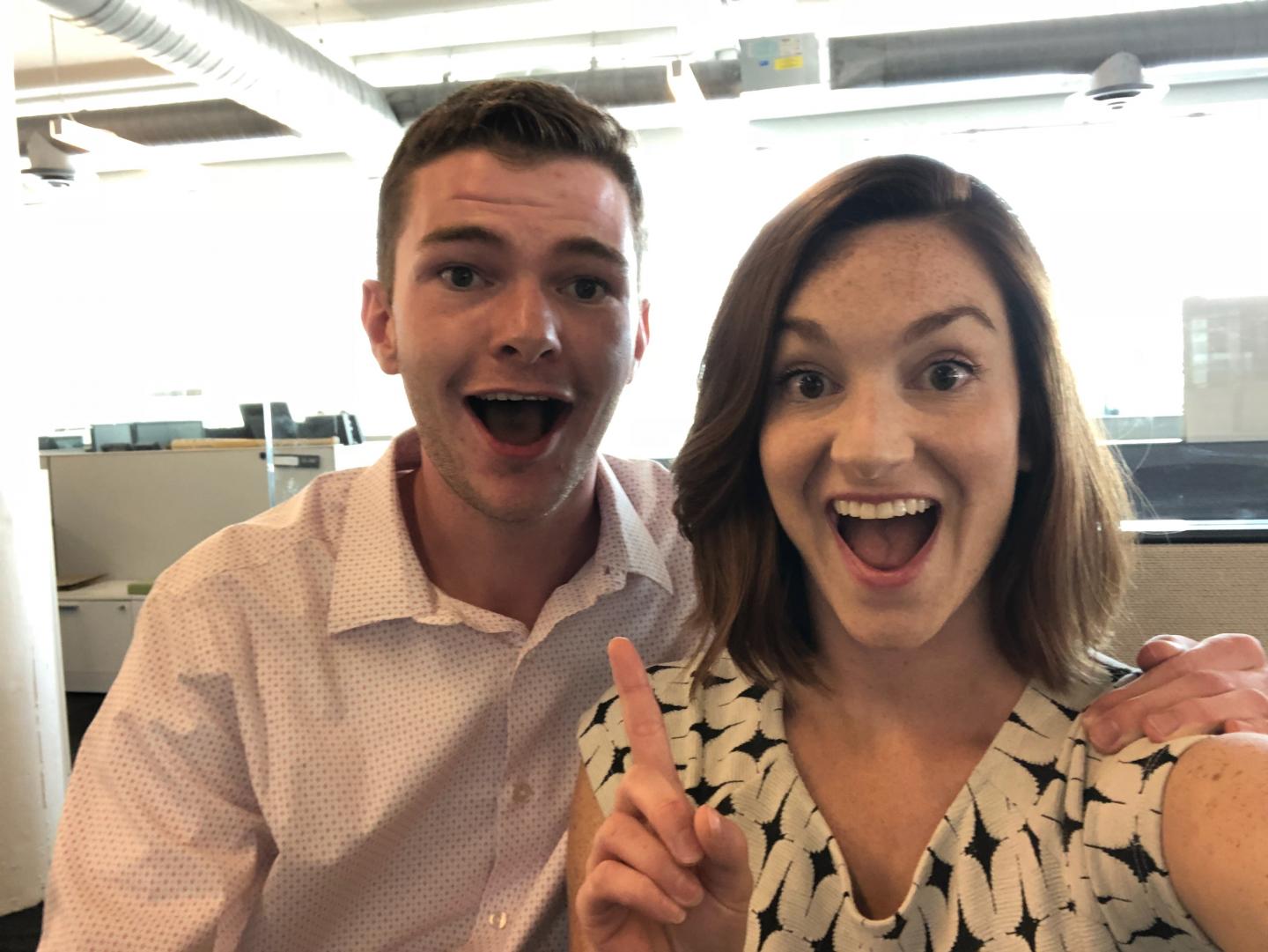 Our summer intern Nate Kelly had just finished his final presentation when I plucked him from his desk for an interview. Nate is a senior Agriculture and Consumer Economics major at the University of Illinois at Urbana-Champaign who is spending his summer interning for our Sales Strategy and Planning team in the Tyson Foods Chicago office. Nate was happy to sit down and chat about his experience, and just in time for #NationalInternDay!
Jess: Thanks for letting me snag you, Nate! I'm interested in checking in with you about your experience as an intern this summer. First and foremost, why Tyson Foods?
Nate: Oh man, pressure's on! Let's see. Why Tyson Foods. I really wanted exposure to the food industry. I'm majoring in agriculture, so food has been a key subject in a lot of my classes. I knew I didn't want to work on a farm, and I knew I didn't want to work in a technical field within agriculture. Working at the biggest food company in the U.S.– that was an opportunity I absolutely wanted to take.
Jess: Are we dealing with an expectations-meet-reality situation here?
Nate: It's a lot different than what I expected. Honestly, I expected to be doing more tedious tasks that fit the stereotypical intern profile. I didn't think I'd be contributing to projects that impact the success of the business. Being able to understand the value that you're adding every time you walk in the building makes it easier to excel and be passionate about the work you're doing. I'm excited to come to the office every day because I know my work matters.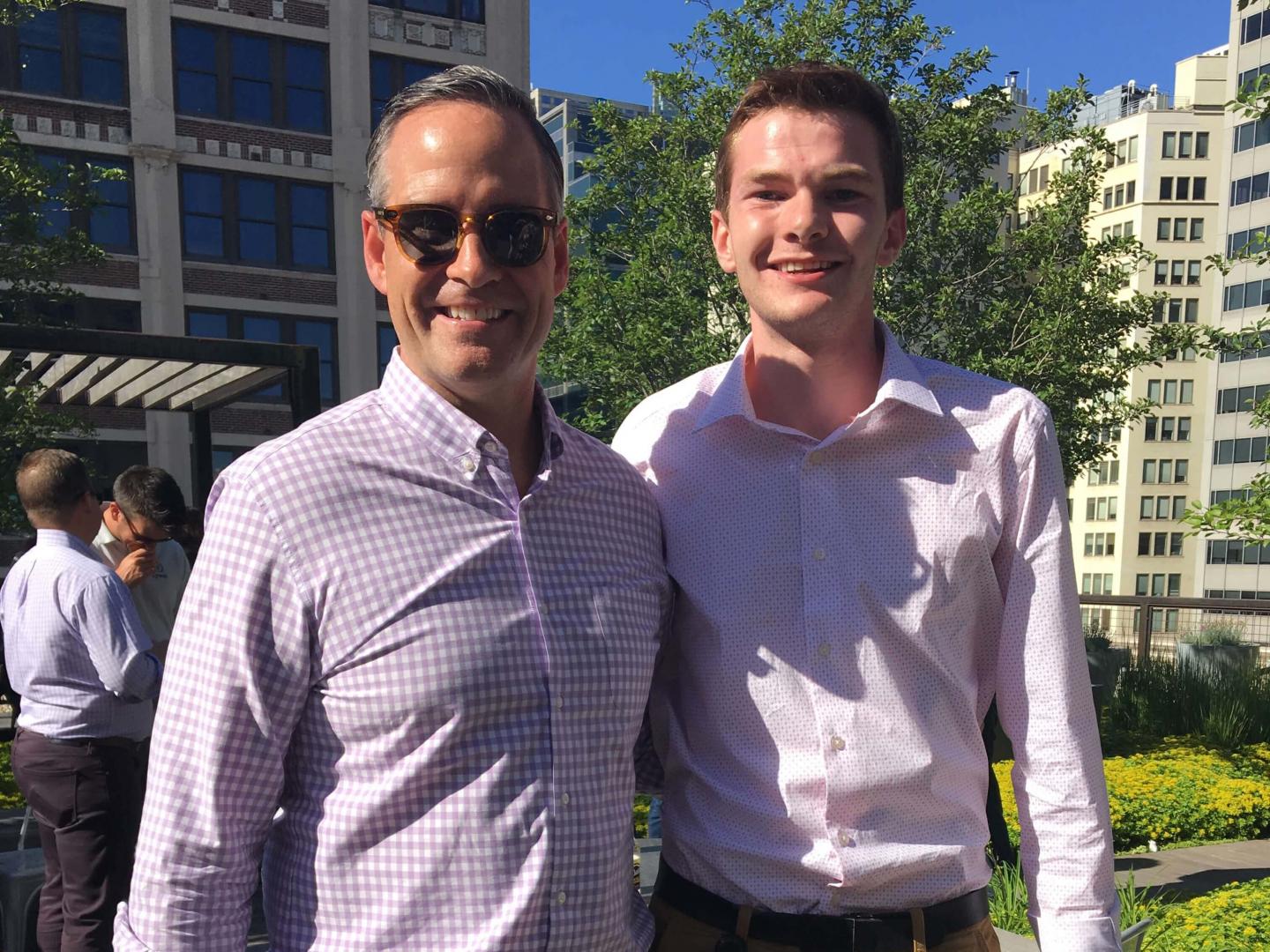 Jess: Is there anything else that gets you jazzed about coming in every morning?
Nate: The people. For sure. Everybody has the same positive attitude throughout the entire office. People truly love what they do, and they love working in teams, and the positivity is contagious! Tyson [Foods] believes in everyone they bring on board and they set you up for success. They also don't hold your hand—they trust team members to find solutions to problems in their own unique ways, which I think is extremely valuable and really empowering.
Jess: Any favorite experiences you've had this summer at Tyson?
Nate: I'm going to have to say the all-company rooftop happy hour back in June. I had just finished a long day of database training and I was drained, and to come back to an event like that makes it easy to keep your head up. To me, it sent a message that everyone enjoys who they're working with and goes out of their way to show up to events like this. People thrive on team building events here, which creates a sense of community. Even Tom Hayes, the CEO, showed up. That was huge to me.
Jess: That's awesome! How was it to see that kind of involvement from a CEO?
Nate: Tom was so personable with every single person he talked to. He was extremely grounded and so humble. When I chatted with him, he was an open book and was happy to find any way to relate to me. When you see the leader of a publicly traded company taking the time to connect with employees in an informal way, that says a lot about the company culture.
Jess: So, you only have a few weeks left here. What would you say has been the biggest takeaway from your internship?
Nate: This internship was very different from every other job I've had up until this point. It was a real learning experience for me. A lot of internships don't fully immerse you in the work and culture as much as the Tyson [Foods] Internship Program does. It completely changes my mindset of what I want professionally in terms of what I look for in a workplace, the kind of people I want to work with, and the kind of work-life balance I want. It was pretty easy to fall in love with this place.
Interested in an experience like Nate's? Check out our TYSON FOODS CAREERS page for internships and professional career opportunities.
Published July 26, 2018.