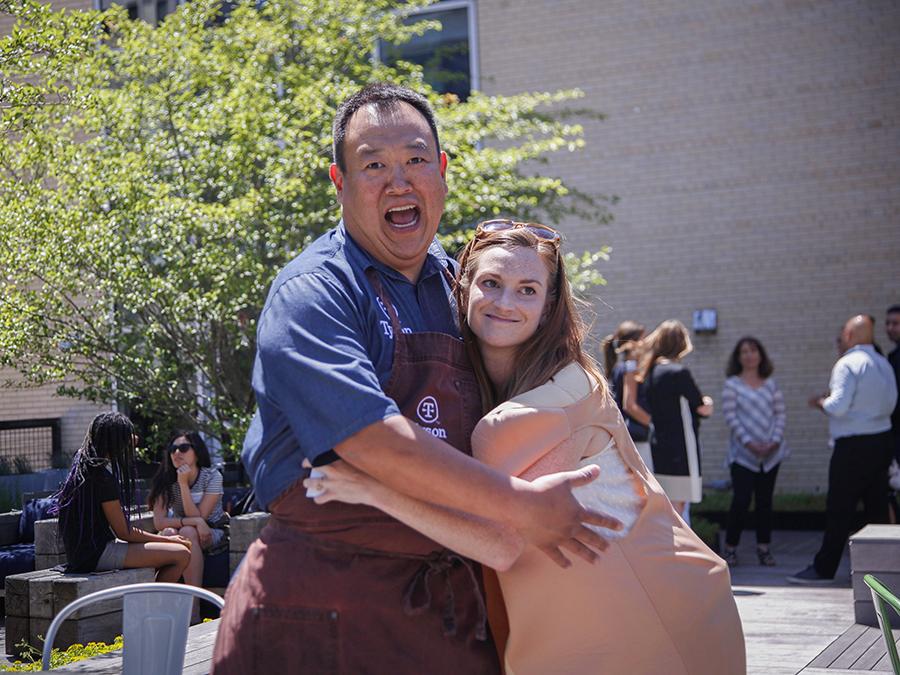 Last week, we kicked off grilling season on the beautiful rooftop deck at our Chicago office, complete with hot dogs, cornhole and beautiful weather.
We were joined by several special guests, including our CEO Tom Hayes, talented Tyson Senior Chef Kang Kuan, and the VP of Marketing for Mike's Hard Lemonade, Sanjiv Gajiwala. But perhaps more notably, we were joined by a group of 7th graders from Frazier International Magnet School, an affiliate of the Chicago Spark Program.
"The Spark Program is really about possibilities. It's about career exploration and self-discovery for middle school students to truly let them know what is possible on their path through high school and beyond," said Stephen Bruce, Spark Program Fellow.
The Spark Program connects schools in the Chicago community with corporate partners to immerse middle schoolers in workplace mentorships based on skills and interests.
"These mentorships go beyond educational aspects. Spark Mentors often have a big influence on the social and emotional development of these adolescents," said Principal of Frazier International Magnet School, Charlette Broxton, "we are very lucky to partner with corporations, such as Tyson Foods, through the Spark Program."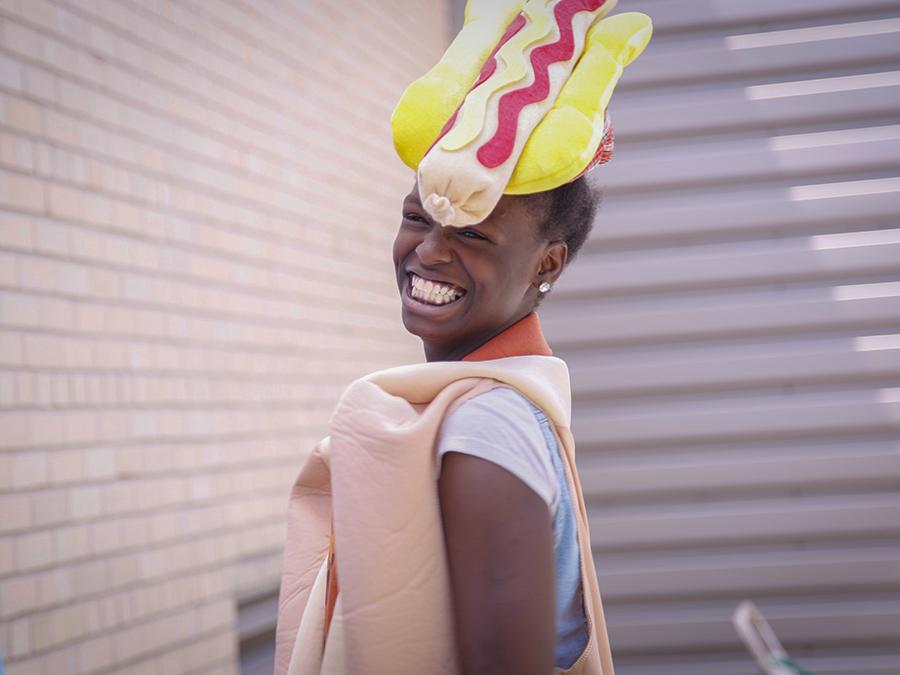 Tyson Foods has been a partner with the Spark Program since 2015, and with Chicago Public Schools closing out the year, it only made sense to have our Spark students join us for this summer celebration.
A few of the students went head-to-head against Tom and Chef Kuan, battling it out for who could top the best dog. It was an exciting two minutes of strategy, execution and a little bit of healthy competitive banter.
Our judges crowned the Frazier International team as the winner with their carefully curated combination of baked beans, bacon, banana peppers and barbeque sauce—no ifs, ands, or buns about it.
To celebrate their win against a couple of Tyson's Top Dogs, our Spark students enjoyed a lunch of Ball Park franks, and even got to weigh in on a few of our grilling polls, like how many hot dogs it's acceptable to eat at your next grilling event.
SPOILER ALERT: It was almost a unanimous "3+, who's counting" (#bodypositivity).
Chef Kuan, who has mentored with our Spark students before, said that his favorite days of the week are the days students from Frazier International Magnet School come to visit Tyson Foods' campus, because they are so engaged and ask such great, challenging questions.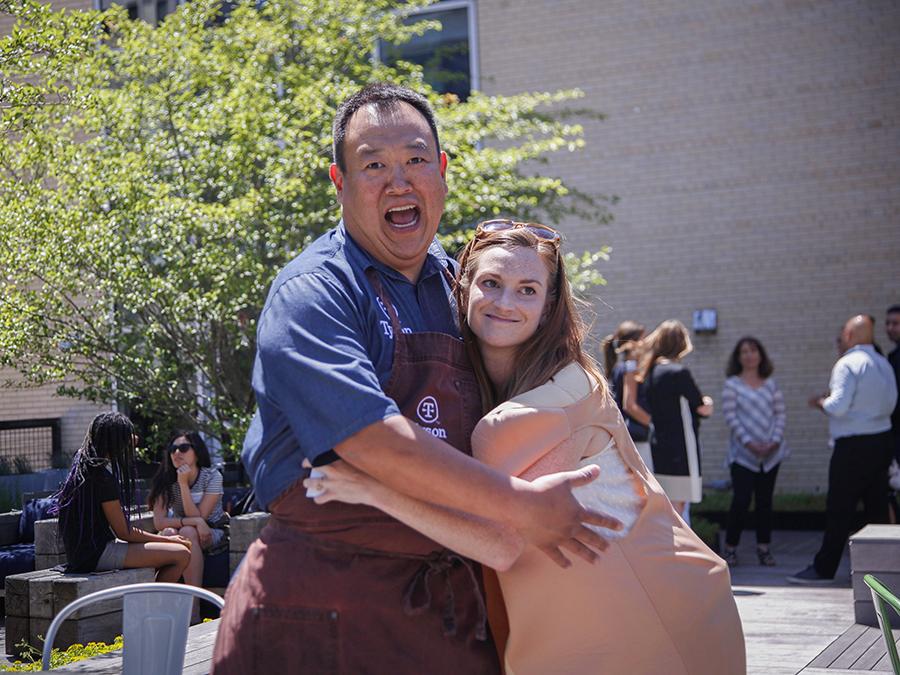 Other events consisted of Chef Kuan demonstrating the Mike's Hard take on a classic frank while Sanjiv gave us the lowdown of Mike's Hard flavors of summer (please drink—and grill!—responsibly if you are 21 or older), and pitting a few of our summer interns against Chef Kuan in a race to the finish for the best virgin Bloody Mary garnish. The interns definitely meat their match in this one.
We topped off the afternoon with our Spark students putting on an impromptu fashion show for what we believe is the hottest new trend. We've heard that hot dog suits will be all the rage at this year's New York Fashion Week.
To see the entire event, check out our recorded FACEBOOK LIVESTREAM.
Learn more about the SPARK PROGRAM and join the Possibility Movement.
Published June 21, 2018.