STEVE STOUFFER, Group President, Tyson Fresh Meats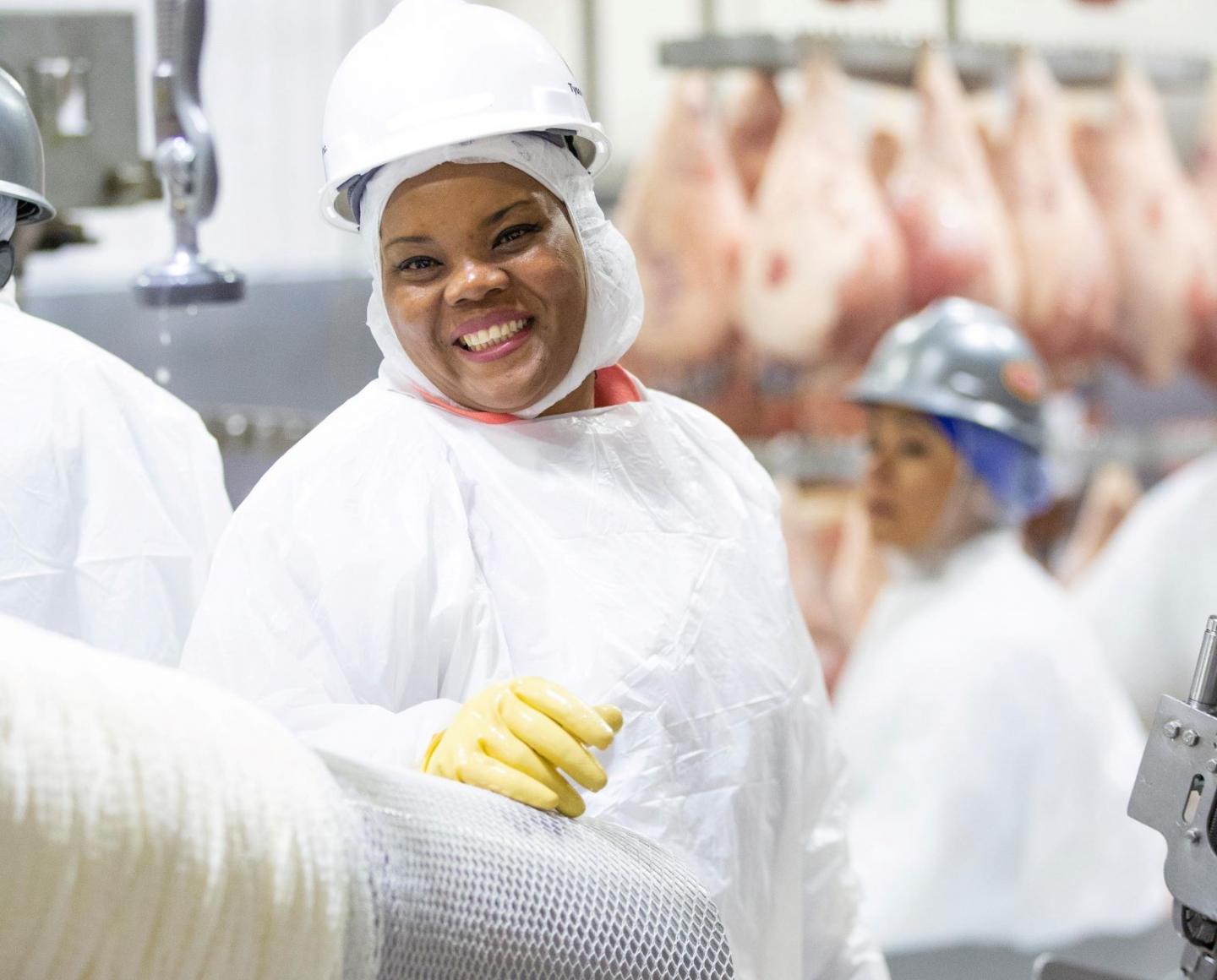 Collaboration and inclusion. They're important in many aspects of life, and vital if you're a large employer in a small town.
That's why we're pleased and humbled by a RECENT REPORT BY THE CENTER FOR AMERICAN PROGRESS that mentions Tyson Fresh Meats' part in helping two small Nebraska communities successfully manage immigration and demographic change.
The meat industry has historically attracted immigrants because it offers stable, entry-level jobs with good pay and benefits. Our company's presence in the towns of Lexington and Madison over the past several decades has resulted in a very diverse population.
While the report notes that it hasn't been easy, the two communities have taken intentional steps to adapt and now "boast successful schools, revitalized downtowns, booming housing markets, and sustainable population growth." And, it adds, they offer a "road map for other small, rural communities" facing similar changes.
As these communities have navigated the challenges and opportunities that go with demographic transformation, we've been right there with them.
The author writes that Tyson meat processing plants have "emerged as important players in fostering inclusion in both communities," and that "programs designed by Tyson to support its diverse employees reap benefits beyond the plants."
We've stepped up involvement in our plant communities as part of our efforts to promote sustainability and transparency. Specifically cited in the report: "Tyson translators, liaisons, and CHAPLAINS are filling resource gaps at schools and city hall. Funds from Tyson have subsidized housing developments in both communities. Tyson has purchased school equipment…sponsored sports teams and donated thousands of dollars' worth of in-kind products to community fundraisers."
Not listed in the report, but equally important, are the steps we've taken to help our team members succeed on the job. We've increased wages and benefits, and we've boosted communication and training by adding more interpreters and trainers. Signage in our plants is often in multiple languages and we typically offer food in our cafeterias that immigrant team members are accustomed to. We also employ community liaisons who help new team members adjust to community and plant life, and diversity trainers who are available in the plants to address cultural issues.
These measures are among the reasons we have such strong worker retention rates and have team members who are inviting their friends and family to apply for jobs with us.
We're proud of our progress and plan to do more. For example, we CONTINUE TO EXPAND UPWARD ACADEMY, an in-plant education program that provides classes at no cost to our frontline workers. We're partnering with local community organizations to offer classes in such areas as English as a Second Language, General Education Development (GED), financial literacy and citizenship.
All of this collaboration and inclusion make sense. Our team members are essential to the continued success of our company, and so are plant communities, like Lexington and Madison.
Published November 19, 2018.