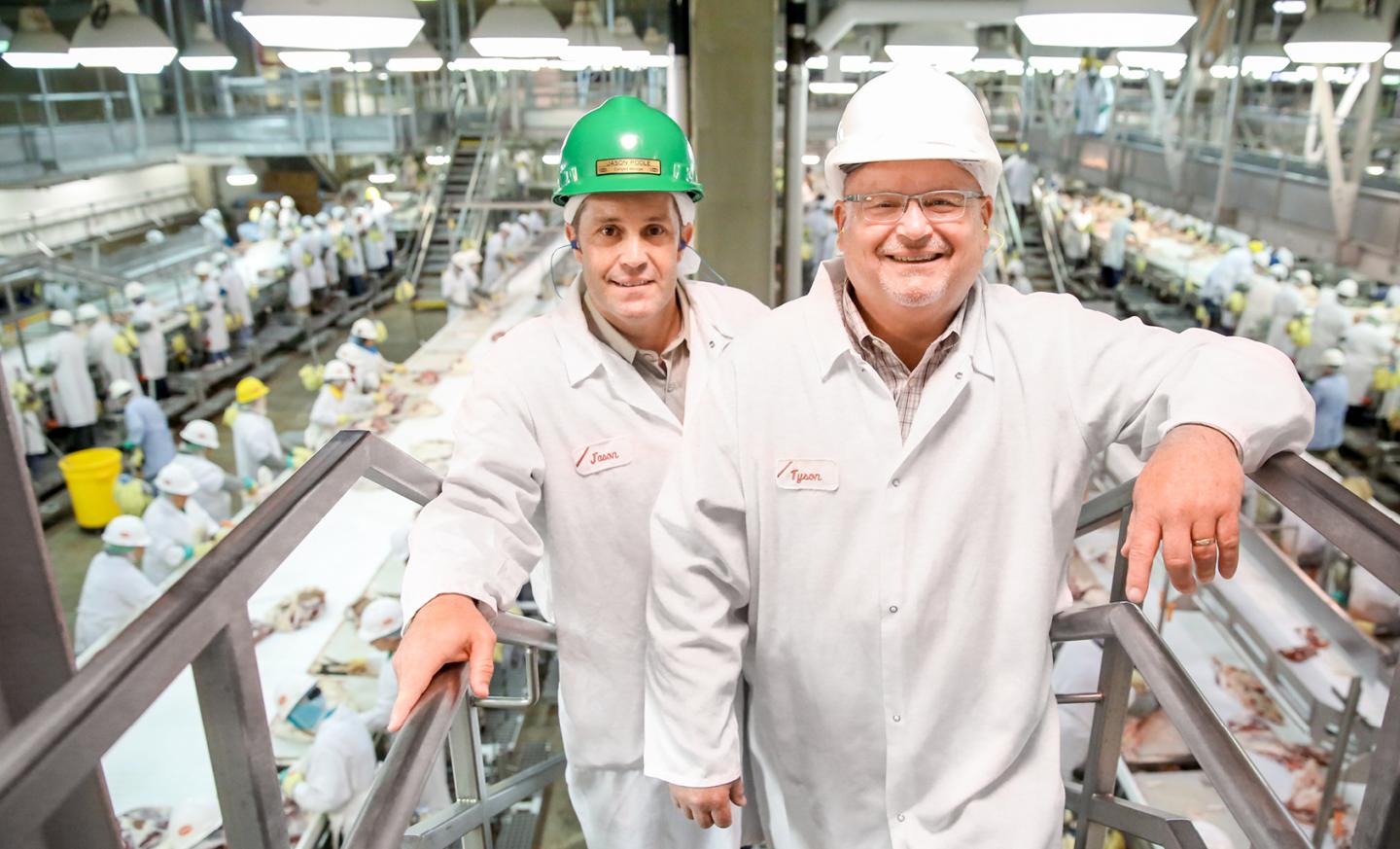 As the President of Tyson Fresh Meats, I'm excited to celebrate a 30-year journey of growing collaboration between Tyson Foods and the UFCW. Together, we've worked hard to make a positive impact in our team member's lives by putting our team members health and safety first and I am pleased to let you know we have made real, measurable progress in that time, particularly over the last 5 years.

Our plants are the foundation of our company and our communities– this is where the work gets done every day to make our business a success. The most important part of any of our plants is the Tyson team members. And to be successful, we need to make sure our team members have the resources and support they need to do their jobs well and to do them in a safe manner. It is our team members who are dedicated to helping Tyson maintain its leadership in the protein industry.

Tyson Foods and the UFCW have the same goal – to take care of our people. Our collaboration began in 1988, with the launch of a landmark ergonomics program that has since evolved to include additional initiatives such as "We Care" and "I Got Your Back" that have helped significantly reduce workplace injuries and illnesses. This partnership has come a long way in helping us achieve unprecedented success in our overall company safety performance.

Today our focus is to empower our frontline teams to think about and address safety more proactively, in other words to make situational decisions before someone has a problem rather than after the fact. This can range from changing a particular job technique or practice to stopping the production line if they see an issue that needs to be addressed or improved. They also are imbedded into our ergonomics and safety committees and have a voice in re-evaluating job functions for ergonomic improvements. All of our team members are involved in training and daily engagement centered around thinking about the safety aspect of their job first.

All of this improvement could not be accomplished without collaboration and communication. This means staffing and certifying adequate numbers of interpreters in our plants to ensure effective communications, listening to team members when they have issues or concerns, and most importantly prioritizing and addressing those concerns with the team members. In other This is about communicating – not dictating. We're building relationships with our team members and building a culture where an open dialogue is the norm.

While the focus of our announcement this week is our collaboration with the UFCW, we place the same emphasis on workplace safety in our non-union plants. We share safety learnings between our union and non-union facilities and business units. And now, our work with the UFCW will be expanded to our poultry business, where the UFCW represents workers at 12 locations. Workplace safety efforts in our poultry business have accelerated in recent years with the expansion of our We Care safety program and the addition of more than 300 trainers and training coordinators to our poultry business since 2015. We've come a long way and I look forward to even greater progress in the future.
What got us here today will not get us to where we want to be another 30 years from now. We know that all of us must remain diligent and continuously improve worker health and safety. We look forward to continued collaboration and partnership with the UFCW to put our people first for many years to come.

Check out the workplace section of our Annual Sustainability Report
See full roster of efforts, and how we aim to recruit, retain and engage the most diverse and skilled team members.
Published Apr 6, 2018.