Tyson Foods team member James Makuac was recently recognized by Nashville Lifestyles Magazine as one of Nashville's Most Fascinating People. He is an interpreter at our Goodlettsville, Tenn., facility and an artist, turning his dark and painful memories into beautiful works of art.
Read below as James recounts his life story.
His Journey to Survive
I was born in South Sudan in 1976. A civil war began in 1983, and in 1987 the government forced young boys away from their homes. These boys—referred to as The Lost Boys—walked over 1,000 miles to safety. I began my journey with two other boys; one died from disease along the way. We walked in the jungle for three months before arriving in Ethiopia. We saw a lot of violence and death. We stayed at an Ethiopian refugee camp for almost four years before war forced us out.
Telling His Story Through Art
In 1992, I went to Kenya, where I lived for 9 years and went school. It was in Kenya in 1995 that I began painting. I paint with acrylics on canvas, and I use my paintings to tell stories of my time in Sudan. Sometimes, I wake up from a nightmare, and I begin sketching my memories.
Coming "Home"
I came to America in 2001, when I was 24 years old. It was so good to come to the U.S. I got a job. I could support myself. I have a car. If I have a problem, I can call 911. I'd never had that before. In 2010, I became a U.S. citizen. This is my home.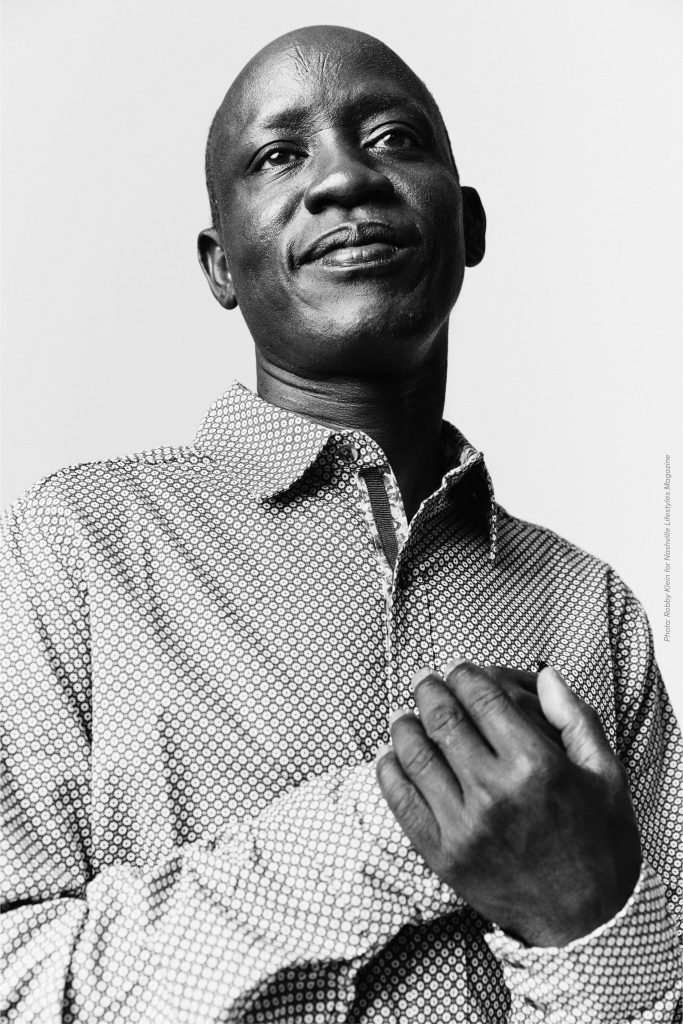 Being Recognized
I was eventually interviewed by several media outlets about being a "Lost Boy," and they featured my art. I then started to sell my art and show it at galleries, including the Frist Art Museum in Nashville. I also have a painting in the collection of the Tennessee State Museum.
Giving Back to His Team
I was approached by the Tyson Foods plant management where I work about creating a diversity painting for our facility. We have a lot of different cultures represented here.
It took a month of my free time to complete the painting. It's on a 48 X 48 canvas. The painting called "Diversity Builds Strong Communities" includes a map of the world and flags from several countries represented at our plant.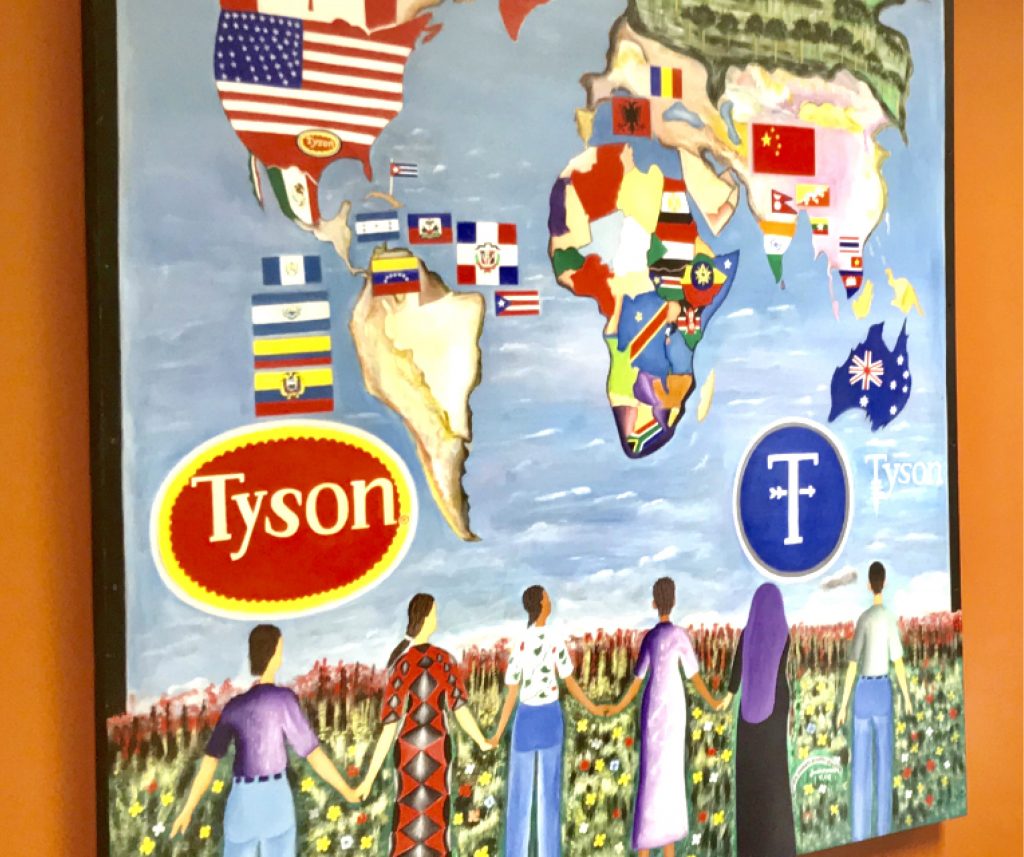 It tells the story of all the diverse team members that make the Goodlettsville plant successful. I'm proud to have my work displayed, and it meant a lot to be asked by management to paint it.
I'm proud to tell my story and give back to my company. Tyson Foods has been taking care of me since I started working here, and I am very grateful to them for it.
View more of James' recent art, and see some of his other work on Instagram.
*Photos by Robby Klein for Nashville Lifestyles Magazine.