Living in Chicago for most of my life, I haven't had much exposure to farming. Sure—working for Tyson Foods has helped me gain knowledge and perspective about our global food system, but when it comes to getting a hands-on understanding, I admit: I don't know where a lot of my food comes from.
As a member of our communications team, I make sure to keep up with news that impacts our business, and it seems like every day there's a new claim about food production's impact to the environment. So, when we made our announcement about Tyson Foods partnering with Environmental Defense Fund to pilot and scale land stewardship practices on 500,000 acres of corn production, I set out to understand what this meant and why it was important. Because honestly, I didn't really get it.
The Pederson Farm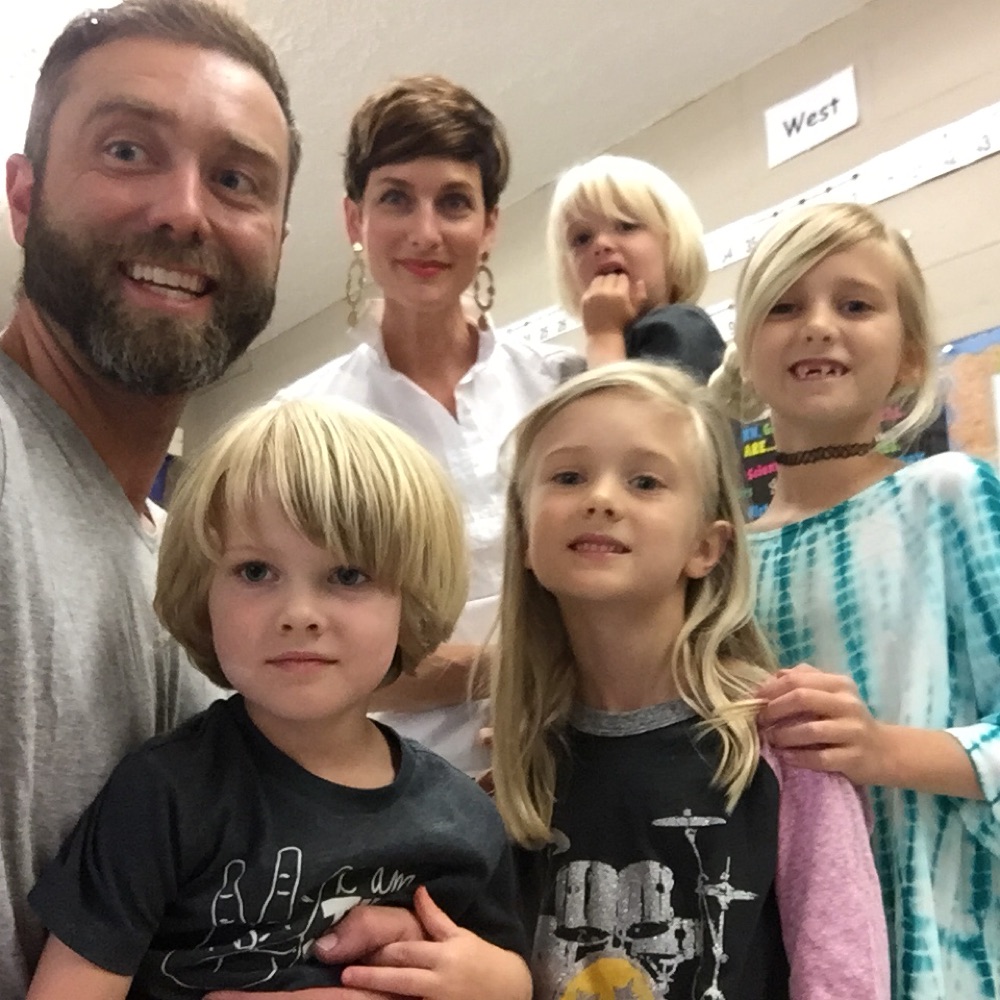 I was a little nervous as I pulled up to Vital Grains, a farmed owned by the Pederson family in Northern Iowa. This was my first time on a corn farm, so I was excited for the new experience.
I was greeted by Ben Pederson, a third-generation corn farmer who operates the 4,000-acre farm that his grandfather started in 1962. Ben lives on the farm with his wife Brooke, their four kids, and bulldog Winston. He spends his days and nights producing food for people across the country.
Ben is one of the farmers participating in the land stewardship pilot I mentioned above.
Ben and I are about the same age, and both have the newest iPhone XS. But instead of living on Postmates and Lyft, his phone is full of apps that show satellite images of his crops, detailed weather data, and real time performance of the machines running on his family farm. These tools help him grow crops as efficiently as possible with minimal impact to the environment.
I'll take a second to pause here because you may be thinking, what on Earth is "land stewardship." Believe me—you're not alone. In the simplest terms, land stewardship means farming in a way that uses environmental and conservation best practices focused on keeping soil healthy, water quality and conservation, optimal use of nutrients and protecting wildlife habitats. While farmers use many kinds of land stewardship practices, our pilot program is focused on helping farmers maximize their profits by optimizing the use of fertilizer, so that it only does what is intended – helping crops grow. If you use too much fertilizer, it can impact our natural resources.
Ben has been using land stewardship practices for 9 years, and he has the results to prove that they're working: he's using 25% less fertilizer per year to grow his corn while increasing his product by 12% compared to other area farms. This means more corn for Ben to sell, with less costs and less impact to the environment—everyone is happy!
I was able to get the inside scoop on what specific practices Ben is using, as well as the cutting-edge technology to measure their impact.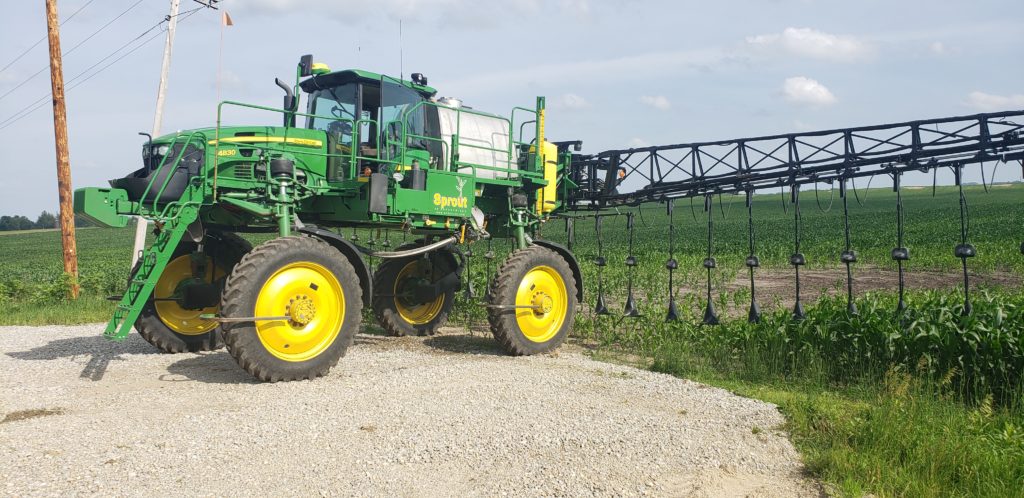 Strip Tilling: This means disturbing the soil as little as possible before planting, so that nutrients can stay in the soil and not escape into the atmosphere or waterways.
Targeted Fertilization: This is exactly what it sounds like—applying fertilizer exactly where it needs to go, and not using any more or less than needed.
Prescription Planting: There are different kinds of seeds that are used with different types of soil, and Ben is collaborating with Farmers Business Network to better understand the ideal seeds for his type of soil so that he can optimize the productivity of his crops without using too many resources.
Cover Crops: Simply put, this is planting different crops in between corn planting seasons to use any leftover fertilizer that the corn did not need and keep soil healthy.
After spending a day with Ben and seeing his operation, it is obvious to me that there is great opportunity for farmers and food providers in the world to make a difference. I'm excited about the progress we're making towards our land stewardship goals by working directly with farmers who are putting in the hard work because they are committed to accelerating progress in our food system.