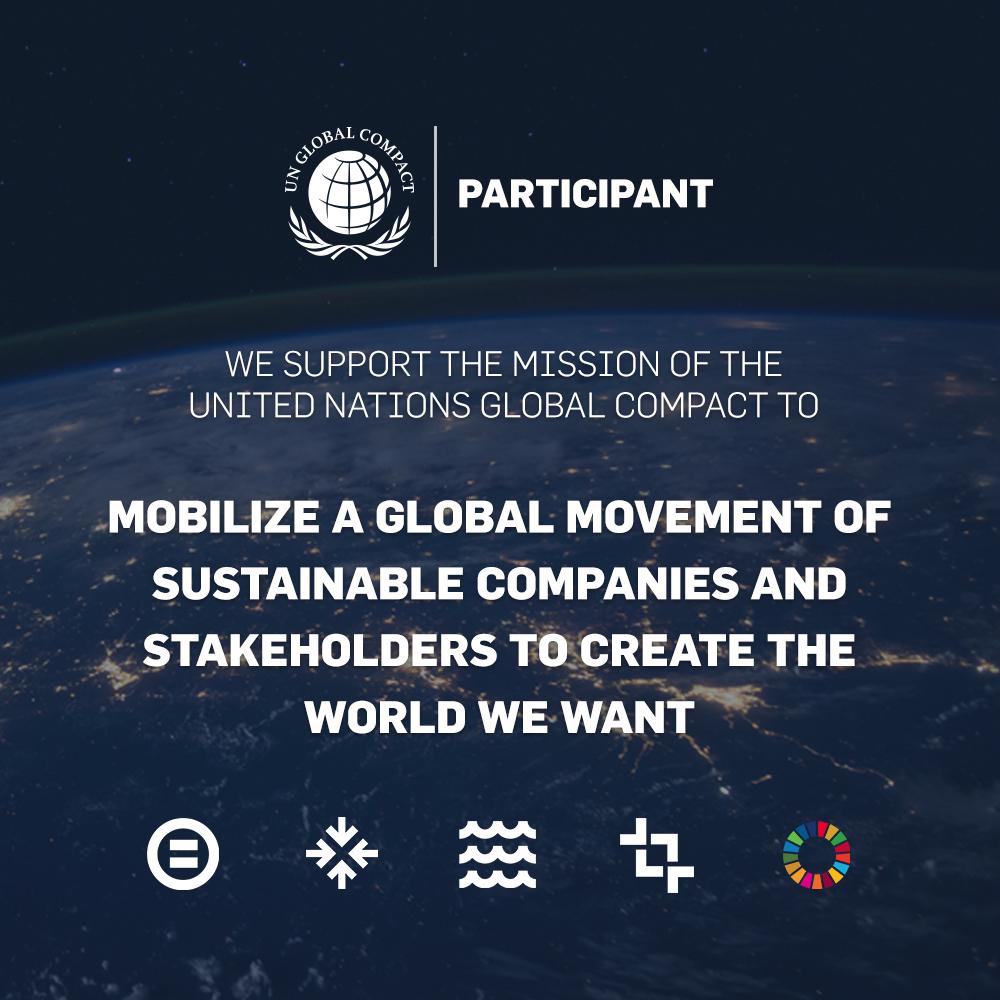 At Tyson Foods, we're committed to our purpose — to raise the world's expectations for how much good food can do. We strive to do what's right for our customers, consumers, suppliers, team members, communities, the planet and our shareholders.
That's why Tyson Foods recently joined the UNITED NATION'S ("UN") GLOBAL COMPACT ("GLOBAL COMPACT"). By joining the Global Compact, Tyson Foods publicly commits to implementing sustainability PRINCIPLES that support human rights, labor, the environment, and anti-corruption. We're part of a global community of like-minded companies working to do good.
We've committed to advancing the UN SUSTAINABLE DEVELOPMENT GOALS (SDGs). The SDGs are a set of 17 goals focused on addressing global challenges, such as ending poverty and hunger; ensuring quality education for all; providing clean water and sanitation; and promoting decent work and economic growth. We already have several programs and commitments in place at Tyson Foods that directly align with these goals. Some of those programs and commitments include:
As one of the world's largest food companies, Tyson Foods has an opportunity and responsibility to make the world a better place. The Global Compact and SDGs are ambitious, but we're up to the challenge and will be transparent about the progress we're making along the way.
Published February 14, 2019.