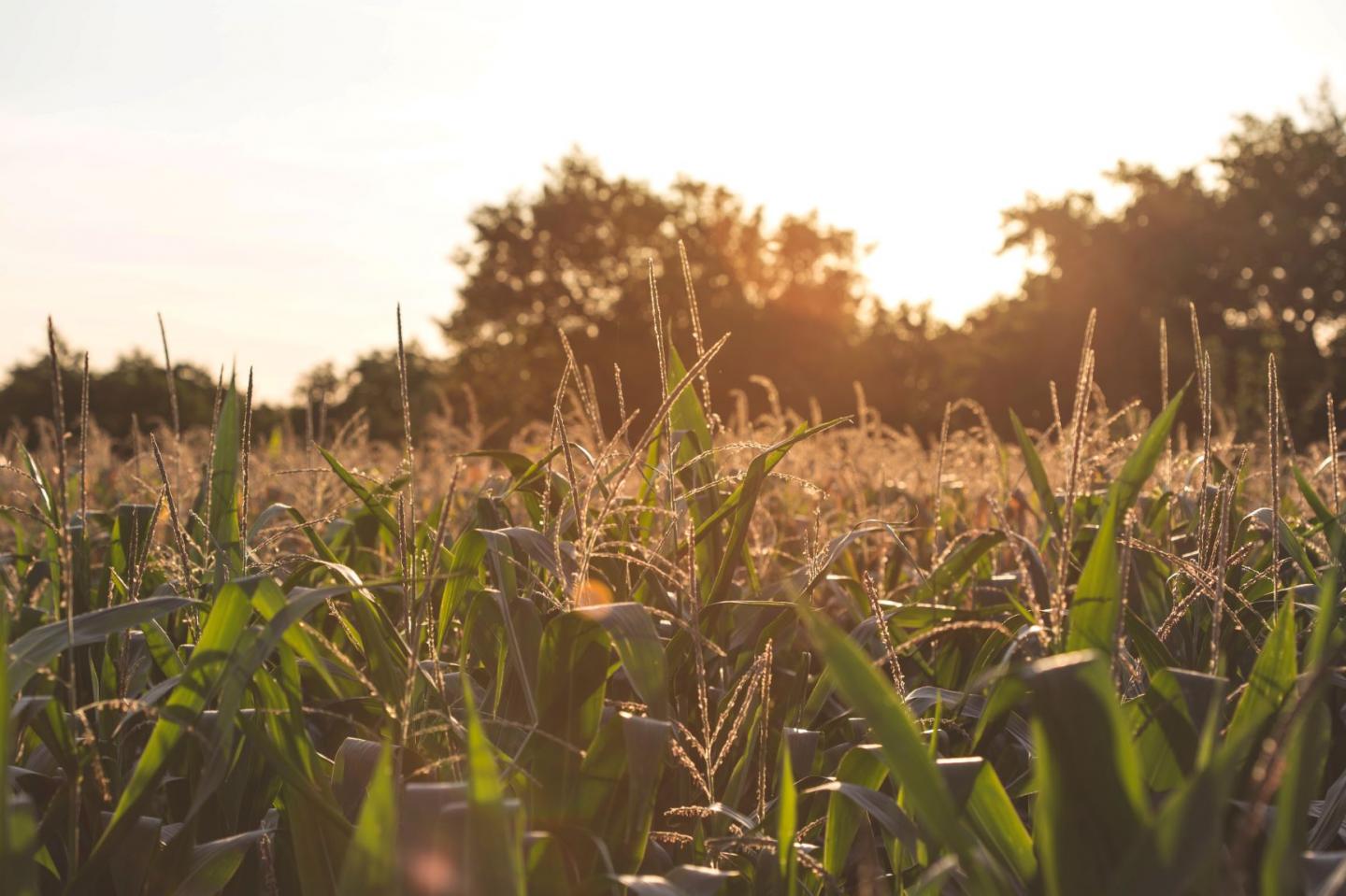 DID YOU KNOW
Tyson Foods is a large purchaser of corn? In fact, we purchase more corn than any of our competitors to feed our chickens. Additionally, the independent farmers who sell us cattle and hogs also purchase corn to feed their livestock. When you think about it – that's a lot of corn!
Did you also know that livestock and grain farmers have made remarkable progress in raising animals and crops more efficiently? For example, over the last 50 years, the US poultry industry has been able to reduce the amount of grain used to produce a pound of chicken by half, US cattlemen have been able to raise grain-finished beef cattle on 46 PERCENT LESS ACRES of harvested corn grain, and pig farmers are using 78 percent less land and 41 percent less water per pound of pork produced.
While there has been a lot of progress, there is more work to do. Improving nutrient use can reduce greenhouse gases and the risk of nutrient runoff. That's why we set a LAND STEWARDSHIP TARGET of improving environmental farming practices on two million acres by 2020.
The two million-acre target represents enough land to grow corn to feed Tyson Foods' current annual broiler chicken production in the U.S., as well as some of the pigs and cattle the company currently buys from independent farmers and ranchers.
To meet this ambitious goal, members of our Sustainable Food Strategy, Environmental Services, and Commodity Purchasing teams sponsored a Nutrient Management Summit over the summer. The summit was held at the Don Tyson Learning Center and included more than 30 leaders of the corn supply chain, including professors from three major universities, representatives of the grain and animal agriculture commodity groups, seed and fertilizer dealers, the Environmental Protection Agency, the United States Department of Agriculture, the Environmental Defense Fund, and the Nature Conservancy.
These leaders, along with our internal subject matter experts, will be instrumental in helping us design a program to encourage corn farmers to adopt enhanced on-farm conservation through more efficient fertilizer use and additional measures to reduce soil loss. In fact, we had two productive days of great conversations, learned about new technologies, and started the roadmap to meeting our 2020 Land Stewardship target. We're excited to test several programs and share our progress!
Published October 2, 2018.