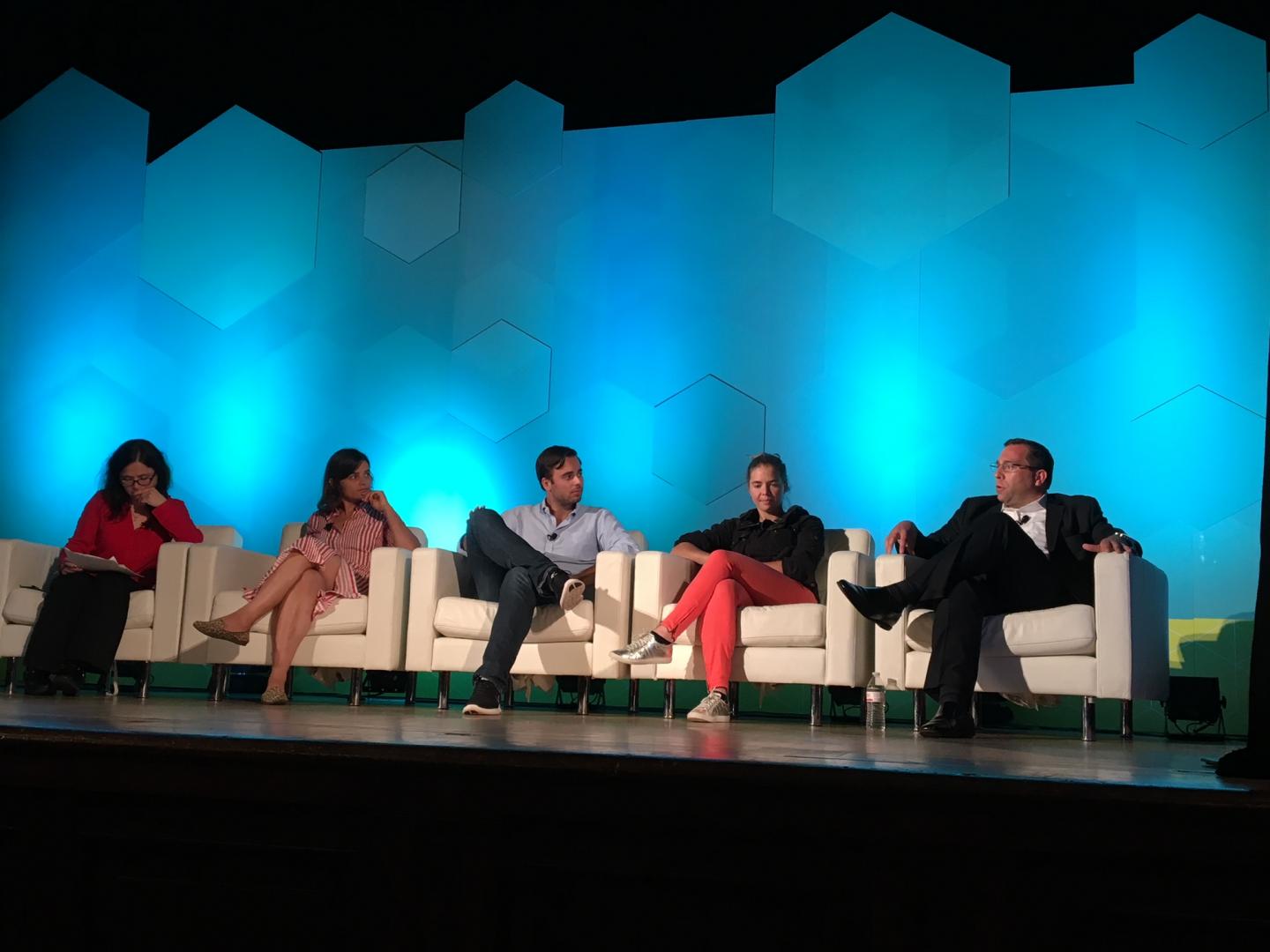 I recently had the great fortune to attend and speak at the inaugural GOOD FOOD CONFERENCE, focused on accelerating the commercialization of plant-based and cultured meat, or as we refer to them together, alternative proteins. Entrepreneurs, scientists, venture capitalists, technologists, engineers and foodies alike gathered for two days to talk about the future of alternative proteins and how to make them better, safer, faster, more affordable and more sustainably through emerging technologies. It was an amazing experience.
Why would the largest meat company in the U.S. be invited to break bread with those looking to disrupt traditional protein companies? Great question—Tyson Foods has a financial stake in the alternative protein industry and an interest in seeing it develop. For those who don't know, Tyson Ventures, the venture capital arm of Tyson Foods, has made strategic investments in BEYOND MEAT, MEMPHIS MEATS and FUTURE MEAT TECHNOLOGIES.
I'll go ahead and mention the elephant in the room:
Not everyone at the Good Food Conference was happy to see representatives from the largest producer of animal protein in the U.S. And that's okay. To thrive and adapt to consumer trends, new industries need competition and, well, a little controversy. But in the end, there's common ground between us and those who don't always support our business —the need to feed our growing world population more sustainably.Tom Mastrobuoni during an interview at the Good Food Conference September 6-7, 2018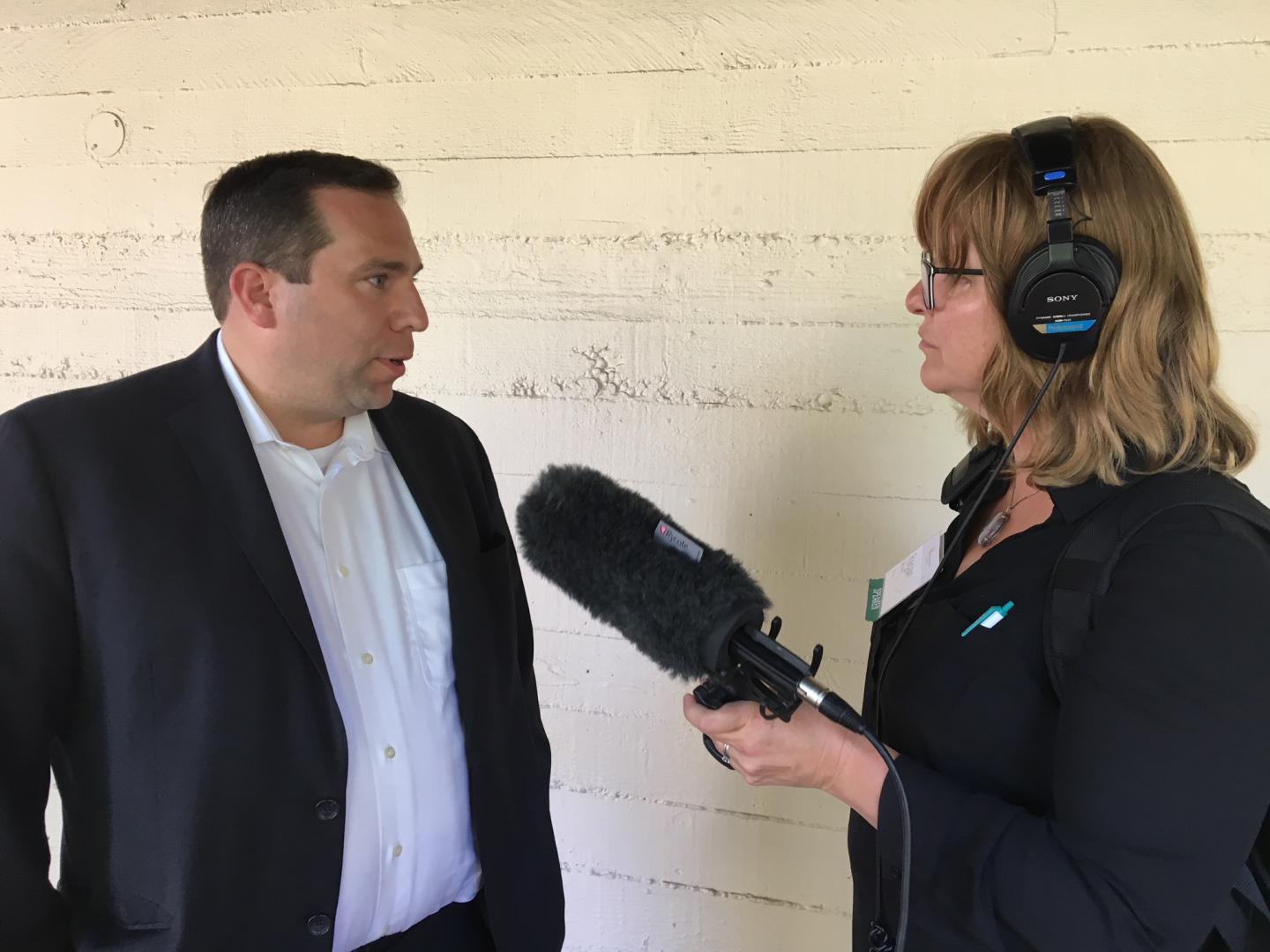 Tyson Foods' involvement in alternative protein is about "and" not "or." We believe that alternative proteins, whether from plants or the lab, can co-exist with traditional animal protein. There's growing global demand for protein of all types. According to one study, 60 percent of consumers in 2017 said they were actively looking to add more protein to their diets, and half of those (30 percent of consumers) said they were actively looking to add plant-based protein into the mix.
In addition to consumers seeking more choices to fit their lifestyles, there's a very real need to provide nutritious, affordable protein to the growing world population. The UNITED NATIONS PREDICTS a nearly 30 percent increase in the population by 2050. That's 9.8 billion total mouths to feed. To meet this demand, we continue to invest and innovate in traditional animal protein including ways to make MEAL PREPARATION EASIER for consumers.
Sustainability is at the core of all we do: we're the world's largest producer of no-antibiotics-ever chicken. This spring we set a two-million-acre land stewardship target. We have a goal to reduce our greenhouse gas emissions by 30 percent by 2030. And investing in alternative proteins is also essential to that sustainability strategy.
We don't have all the answers. Nobody does. But we're willing to participate in our own disruption by investing in alternative proteins, focusing on long-term sustainability and working to provide consumers with the products they want.
That's our purpose: to raise the world's expectations for how much good food can do.
Published September 18, 2018.