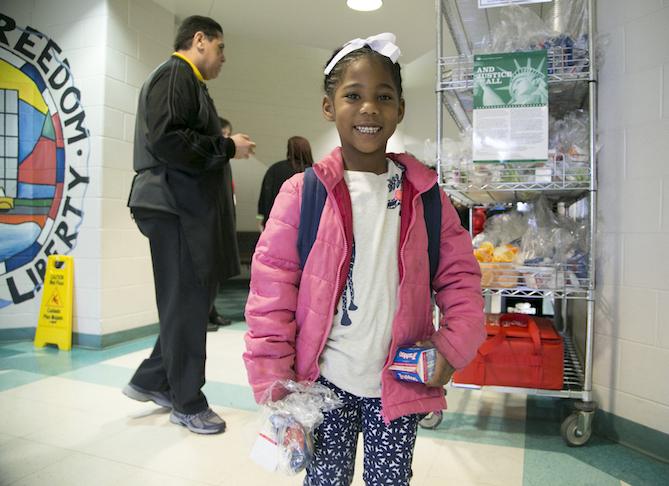 Our purpose is to raise the world's expectations for how much good food can do. Today, our purpose is coming to life in exciting ways through investments we are making in social enterprise initiatives — philanthropic investments that create shared value for society and our company.
These initiatives are aimed at using our strength as a modern food company with the size and scale to impact change to help sustainably solve social issues such as food insecurity, while improving communities and making a positive impact on people's lives.
Because we're in the food business, it only makes sense for us to address hunger relief. For nearly two decades Tyson has had formal programs in place to aid hunger relief organizations and disaster relief efforts through product donations, volunteer efforts, grants and more.
We are now testing social enterprise initiatives that include connecting our K-12 Foodservice and Poultry group with hunger relief organizations to pilot programs aimed at solving hunger insecurity for children.
Providing K-12 after-school meals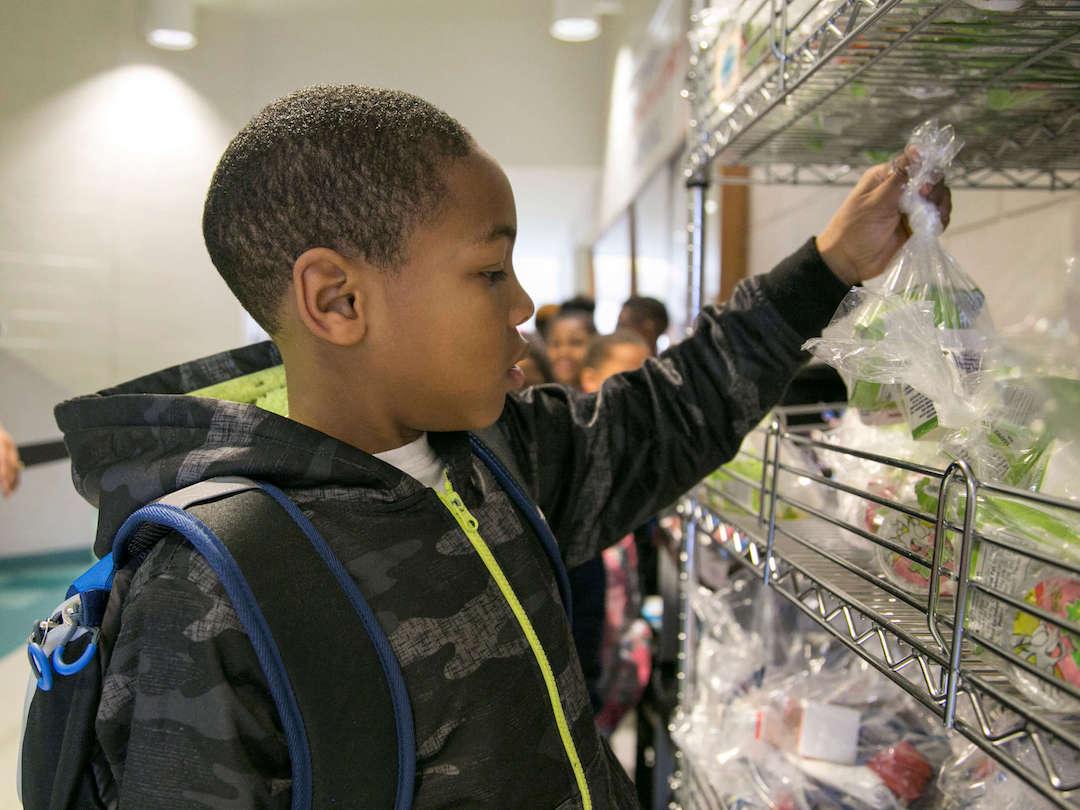 Our first pilot project is a partnership between our K-12 Foodservice program, No Kid Hungry, schools, and foodservice management companies. For more than 15 years we've partnered with No Kid Hungry to provide support for school breakfast and lunch programs and to raise awareness about ending childhood hunger. As we reconsidered the partnership in collaboration with the K-12 team, it became clear we had a new opportunity to help support growth in afterschool meals.
We found that many of the same kids who benefited from free and reduced-price meals at breakfast and lunch simply didn't have access to afterschool meals; after they went home for the day, many of these kids did not eat another meal until the next school day. We realized the potential demand for afterschool meals.
Last fall, we entered into an agreement with No Kid Hungry to provide best practices and strategic expertise and to help grow afterschool meal programs. Once started, the programs are sustained by funding from the Child and Adult Care Food Program (CACFP) that supports the program and the purchase of food.
From a business standpoint, Tyson and our foodservice management customers benefit. Once schools with eligible afterschool programs apply for federal funding for additional meals, they'll use the funds to purchase food, which they'll buy either directly from Tyson or from one of our foodservice customers such as Chartwells, Aramark or Sodexo.
Providing an egg a day to undernourished children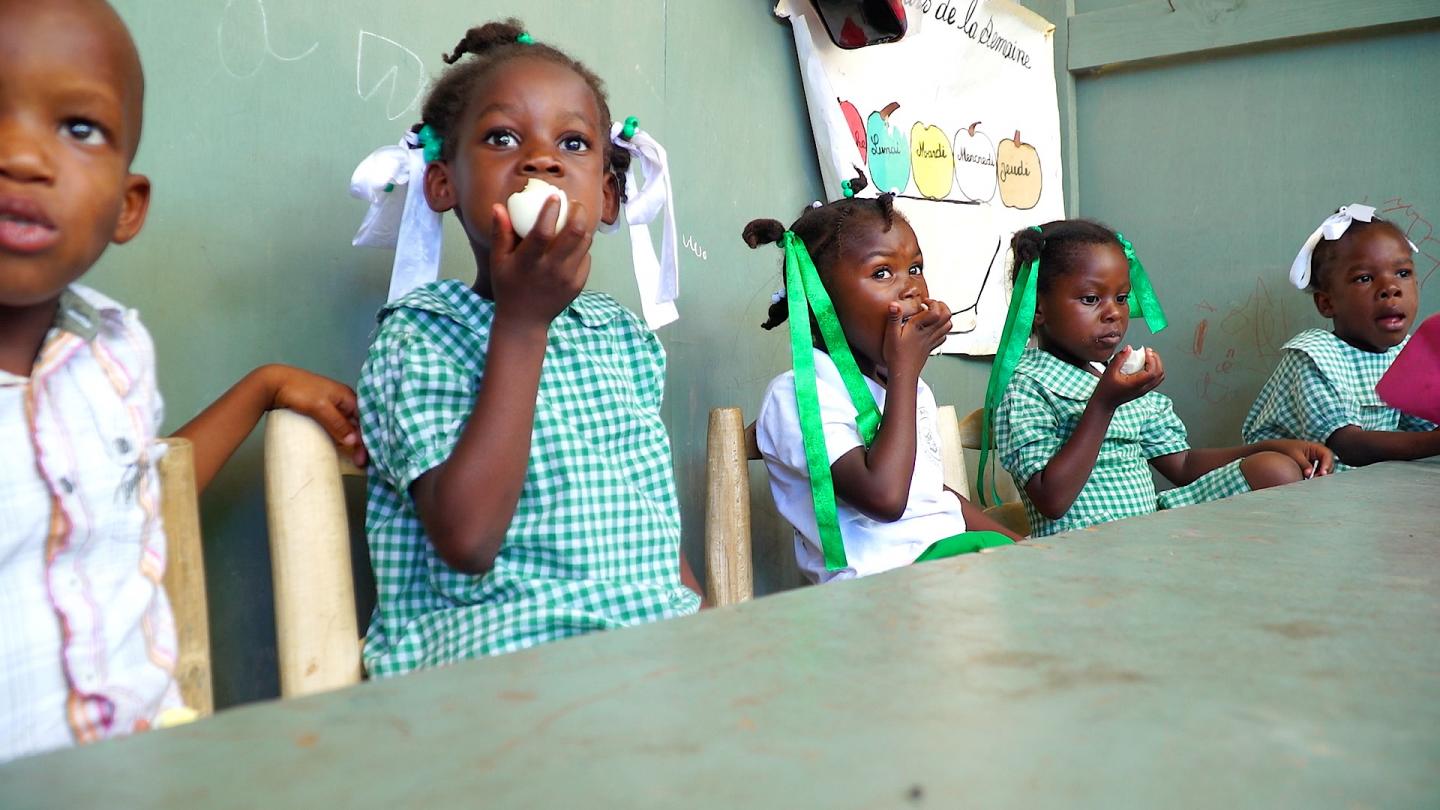 A second pilot project is underway to provide more eggs to more kids in countries where children face significant malnutrition issues. For many years, Tyson Foods Fellows have provided technical and pro bono support for One Egg projects in countries like Rwanda, Uganda, and Haiti. One Egg is a nonprofit focused on delivering much-needed animal protein in the form of a hardboiled egg to children in developing countries who often lack access to such nourishing food.
In early 2018, Tyson partnered with One Egg and Tyson subsidiary Cobb Vantress to launch new projects in Ethiopia, Honduras and Nepal. These new projects are designed to get more eggs to more kids and help grow the chicken farming ecosystem in underserved markets, while also growing the business by increasing broiler chicken parent stock sales through Cobb-Vantress. In some cases, these projects create demand and stabilize the market for eggs and chicken, which further benefits our bottom line.
The projects differ by country, and we expect each to provide insights about how to most effectively support program and business growth. Our in-country partners will provide us with expertise around the local population and stakeholders. In addition, they will help us to understand how we can support the adoption of animal protein in ways that mesh with local customs.
Dave Juenger is a senior advisor with Cobb Vantress and helps guide the One Egg program:
Tyson Foods Fellows work in developing markets in partnership with One Egg to bring chicken farming expertise to small holders and others. "We had great social impact in Haiti, and the latest iteration of the partnership gives us a chance to pilot projects that can influence business growth through entry and growth in underserved markets, along with the social benefits of providing more eggs to more kids."
Social enterprise projects create new ways for us to work together to solve social issues. We're excited about how we
can help our businesses find creative ways to grow while also helping kids around the world get the nutrition they need. We know there is much more work to do and are continuing to look for new ways to sustainably feed our growing population and live out our purpose.
Published May 21, 2018.