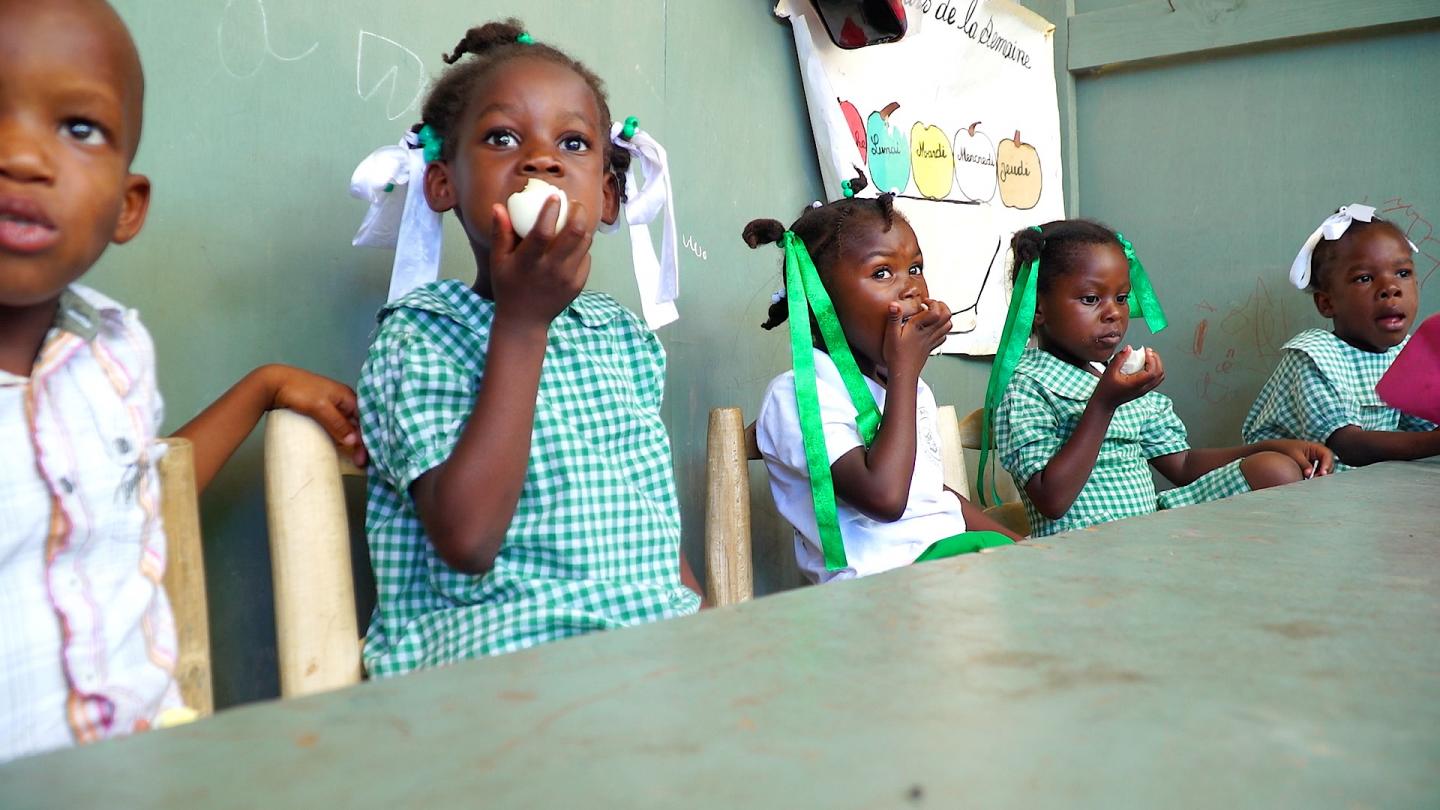 Tyson Foods' purpose starts with sustainably feeding the world, and doing this calls us all to be a force for good. Sustainability is all about collaborating for the good of the next generation. We are using our resources, expertise and talent to solve social and environmental problems – not only increasing revenues and lowering expenses, but also making the world a better place.
Tyson Foods' commitment to corporate social responsibility (CSR) enables us to be a good employer for our team members, an engaged neighbor within our communities and a valuable partner to our stakeholders. With approximately 122,000 team members in 112 plants in 29 states across the country, we have a profound influence on the communities where we operate.
Many of us, either professionally or personally, work to make a difference for a cause we care about. The CSR team focuses our efforts where we can uniquely add value, take advantage of our strengths and generate the most impact, from both business and social perspectives. Specifically, we work to:
Address hunger insecurity by expanding access to protein
Improve the stability of hourly team members and their families, which in turn, stabilizes plant operations
Support market access and growth for Tyson Foods and its subsidiaries
Assess the impact of our operations on our communities and improve quality of life
Here are a few examples of the work we're doing in partnership with a number of individuals, departments and business units across the company.
Social Investment + Hunger Relief
As part of our 2015 pledge of $50 million in cash or in-kind donations to fight hunger by 2020, we donate funds and product to feeding programs for immediate hunger relief in and around our communities. Last year, we donated over 1.6 million pounds of product (over 40 million servings) to Feeding America food banks and other hunger relief organizations.
We also invest in food bank efficiency, funding capital improvements that increase their capacity to deliver food in the regions around our plants. Over the past two months, we donated nearly $240,000 each to the Kansas Food Bank and the Mississippi Food Network to help fund facility improvements and equipment that will enable them to serve more people in their communities.
Last year, as part of our Meals that Matter® disaster relief program, our team members served more than 3.7 million meals to victims, volunteers and first responders of disasters including Hurricane Harvey in Texas, Hurricane Irma in Florida, and deadly tornadoes in the southeast. In addition, we've donated two mobile command centers to Team Rubicon, one of our largest disaster relief partners.
Social Enterprise – Doing Good While Growing the Business
We also allocate funds to shared-value projects that meet a social need while driving business growth. In our K-12 Foodservice business, we have partnered with the No Kid Hungry campaign, schools, and foodservice management customers to provide seed grants and technical expertise to help establish afterschool meal programs. The partnership opens a new daypart for our business while providing nutritious food for kids enrolled in afterschool programs.
In our poultry business, we've partnered with subsidiary Cobb-Vantress and One Egg to provide eggs to more kids in countries where children face significant malnutrition issues. Last year we launched a One Egg chapter in Haiti, and this year we are expanding the partnership with additional One Egg chapters to Ethiopia, Honduras and Nepal.
Not only are we investing in hunger relief in these countries, we're also fueling business growth for Cobb-Vantress in new and growing markets.
Community Investment – Assessing Our Impact
This year, we're conducting a series of 21 community assessments to determine opportunities for positive impact in the communities where we do business. These assessments review factors including community conditions, labor and workforce statistics, economic trends, public health status, and local culture. From these studies, we're learning about where we can further support our plant management and team members at work and in their communities – including internally or externally led child care, housing and health care programs – and we are working on innovative approaches to solve for some of the most prevalent issues.
Team Member Social Responsibility – Advancing Opportunity
Our frontline team members come from dozens of different countries and cultures. Over 30 different languages are spoken in our plant facilities on a regular basis. This creates an opportunity for us to design programs to improve literacy rates, English proficiency, and help team members assimilate in new communities.
These programs can impact employee attendance, turnover, career progression, and workplace safety. We've implemented an in-plant education program called Upward Academy. Partnering with adult education professionals, we provide classes in ESL, GED, citizenship and next year, digital and financial literacy. By year-end, 44 Tyson Foods facilities in four states will offer Upward Academy classes. As part of this program, we're working with the University of Arkansas to measure the business and social impacts of the program.
Team Member Engagement – Giving Back
A good portion of our CSR focus is directed toward activities and causes our team members are passionate about. Through our Giving Together program, team members can donate to the cause of their choice, and Tyson Foods will match their contributions dollar-for-dollar up to $1,000 each.
We coordinate events and volunteers for company-sponsored programs, and provide support for health and dental fairs at our plants, as well as back-to-school events for our front-line team members. As part of the Meals that Matter® program, we manage disaster relief deployments, including transportation, housing and meals for our volunteer team members.
We're especially excited about the expansion of our Miles that Matter program. For every mile a team member bikes, walks or runs, we donate a pound of protein to an area food bank. Last year our Northwest Arkansas chapter donated 50,000 pounds of protein to the Northwest Arkansas Food Bank. This year, we've added six more chapters throughout our footprint.
When people ask me what I do, I'm excited to describe the good and innovative work happening to care for team members, support plant operations and Tyson communities, and ensure business continuity and growth. I'm proud to be part of a company committed to raising the world's expectations for how much good food can do. And I'm thrilled to work with a company of passionate individuals who take that mission to heart.
Published Apr 26, 2018.