The Tyson Foods Women in Technology (WIT) and Women's Business Resource Groups hosted an impactful speed mentoring event for students from the Don Tyson School of Innovation.
Held at the company's world headquarters in Springdale, Arkansas, on May 16, this event provided a unique opportunity for eleventh-grade girls to interact with executives in various roles across the business. The format resembled speed dating, enabling the students to engage in one-on-one conversations and gain insights into diverse career paths.
"At Tyson Foods, we believe in giving back to the communities where we live and work," said event organizer Supriya Thorbole, the managing director of Global Technology Data and Analytics at Tyson Foods.
Thorbole hoped the event would expose students to a variety of career opportunities and help them make informed decisions about their future paths.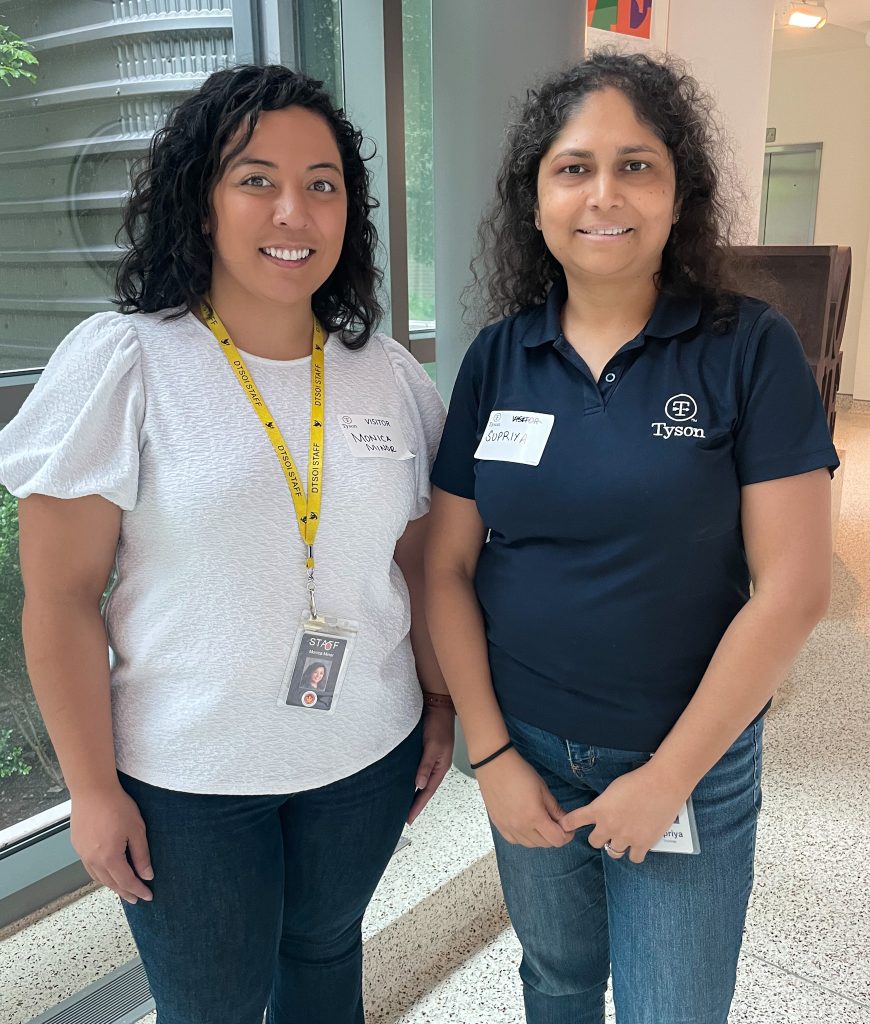 According to industry data, women continue to be underrepresented in technology and business fields. For example, only about 26% of professional technology-based occupations in the United States are held by women. Tyson Foods recognizes the need to bridge this gender gap and is committed to empowering young women to pursue careers in these industries.
"How do you start bridging that gap? You have to start in the community; you cannot just start at Tyson," said Thorbole.
Earlier this year, the school and WIT launched Careers of Tomorrow, a mentorship program in which Tyson team members visit the school and give students a behind-the-scenes look at their jobs, education, and career path.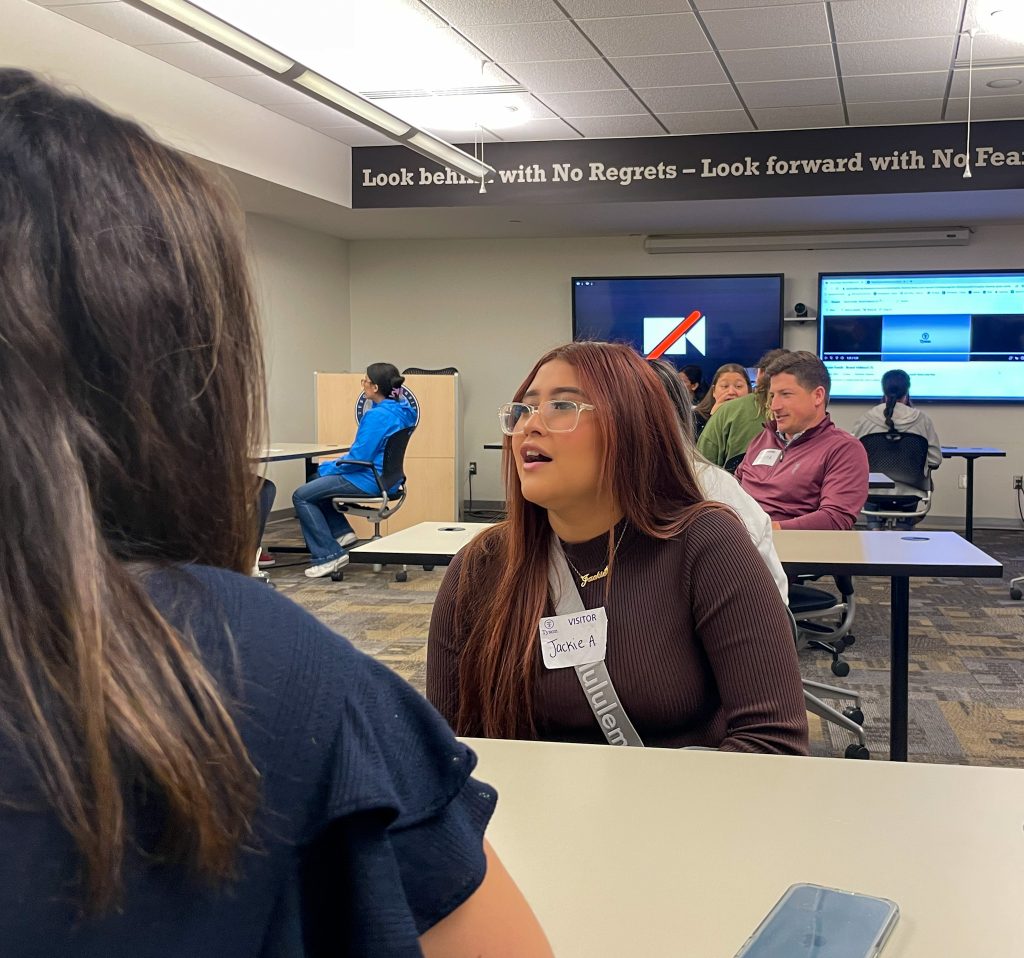 "I connected with Supriya, and we started talking about how we really expose kids to all the opportunities within computer science and technology," said Monica Minor, a computer science teacher at the Don Tyson School of Innovation.
"I need people to talk to these girls that look like them and that talk like them and that are from the same areas," she added.
Minor emphasized the importance of representation in mentorship. She said by providing relatable role models, Tyson Foods mentors inspire young women to consider careers in STEM and business, regardless of their background or circumstances.
"For me, it's about being able to show these kids the opportunities that help them see themselves in the roles, believe they are capable, and, more importantly, become passionate about their perspective career path,'" Minor said.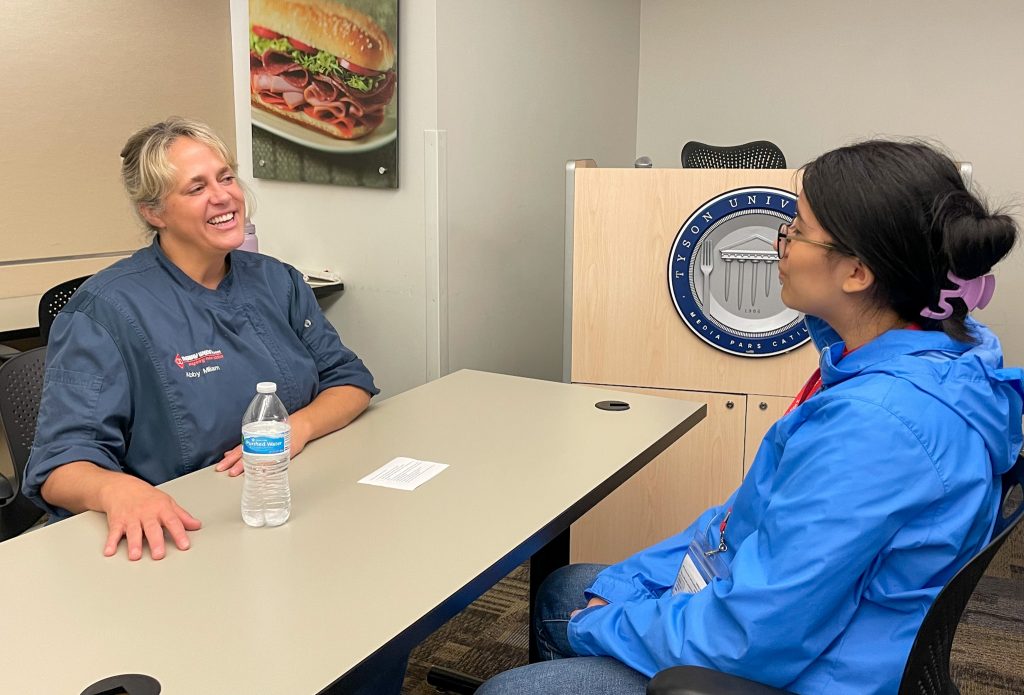 Tyson Foods is proud to support its team members' commitments to mentorship and community engagement. The WIT group, led by Chief Technology Officer Danyel Bischof-Forsyth, is just one way the company invests in the community's future and fosters a more diverse and inclusive workforce.