Like many other teams across Tyson Foods, when COVID-19 began impacting our local communities, our Research & Development team was itching to find meaningful ways to support and serve.
We brainstormed several ideas from very large scale to smaller, one-time opportunities. Through a conversation with local healthcare leadership, we became aware of the very real struggle for healthcare workers to find quality protein to purchase for their families. These frontline heroes were working a 12+ hour shift only to find grocery stores closed due to restricted hours or the shelves bare.
Our Northwest Arkansas community has been generous and diligent to ensure these heroes were well fed and taken care of during their shift, but not much was being done to support their families at home. We saw this gap as our best opportunity to make an impactful difference.
We had tremendous help from product managers to locate products that could be redistributed for donation. It was important to us that whatever we distributed was simple to reheat after a shift and would be just as easy for a child home from school to prepare themselves.
We brought in truckloads of frozen, fully cooked foodservice poultry items that our Discovery Center Pilot Plant team repacked in 5-pound bags and labeled for distribution. This was a huge undertaking that would not have been possible without the help of many cross functional team members.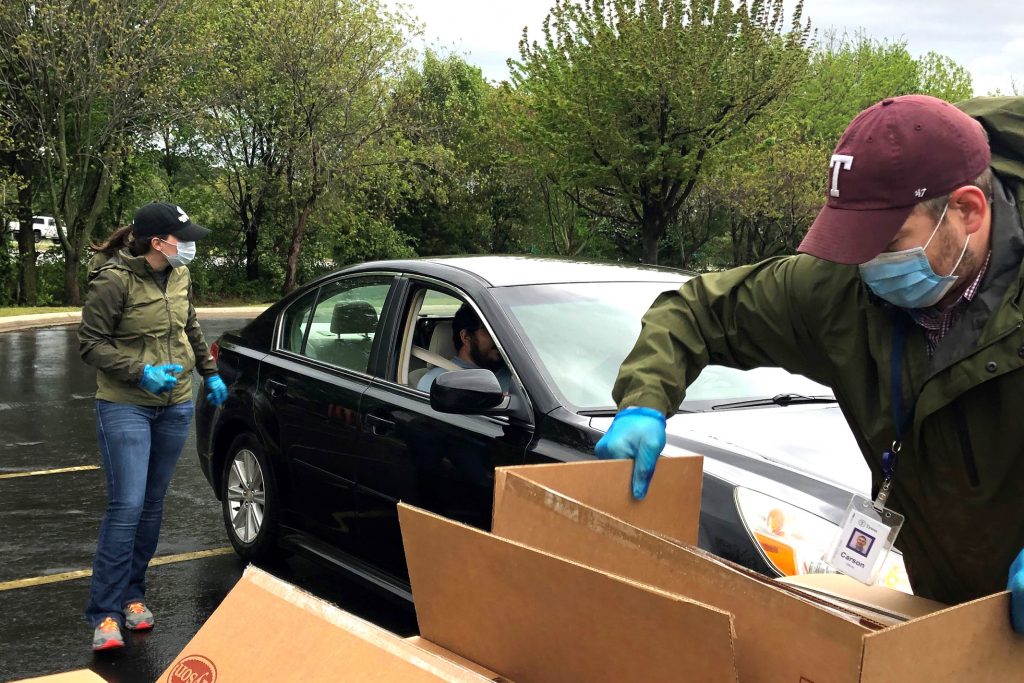 Through 6 weekly distributions at each location, we were able to support our local healthcare teams at Washington Regional Medical Center, Northwest Health, Mercy Hospital and Arkansas Children's Northwest with close to 50,000 pounds of protein. Week after week, the sincere gratitude and graciousness of the team members was not only humbling but a great reminder of just how much good food can do.
In addition to the 50,000 pounds for healthcare employees, this effort has also provided an additional 40,000 pounds of protein to our team members at local Tyson plants and local food pantries.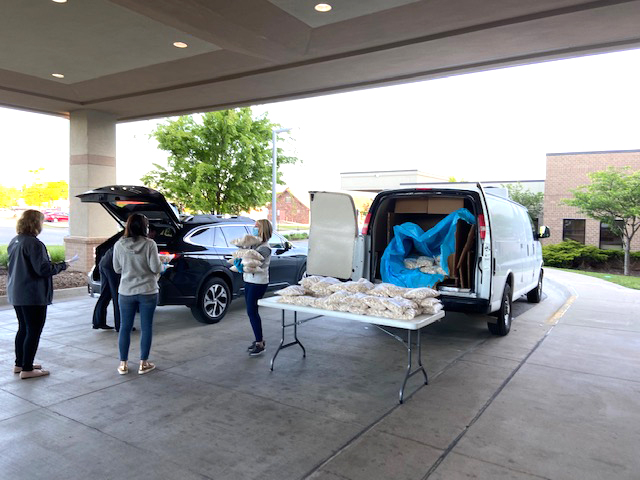 Notes of Thanks
"The generosity shown to our Mercy team members by the Northwest Arkansas community has been nothing short of incredible. We are so grateful for the outpouring of support Tyson has provided our coworkers and their families through the multiple donations of protein. Their kindness has uplifted our team during this uniquely trying time, and we cannot thank you enough." – Nicole Crawford, MBA, CFRE, Regional Director of Operations, Mercy Health Foundation
"The level of support Tyson provided WRMS employees during the COVID-19 crisis was absolutely incredible. They distributed more than 12,500 lbs. of Tyson protein to our frontline healthcare workers during a time when our team really needed them – we are forever grateful for their partnership and encouragement." – Kristy L. Spruell, J.D., Corporate Compliance Officer, Washington Regional Medical System
"The Tyson staff received many smiles and so much appreciation from all of our Northwest Health hospital and clinic staff when they provided deliveries each week. Allison Reed and her team, too many to mention, were kind and helpful assuring everyone was greeted and loaded their bag into the cars. The leadership team at Northwest Health is so thankful for your generosity during these unprecedented times to provide this unexpected donation that ALL could enjoy." – Susan Kristiniak CNO, NW Health, Springdale