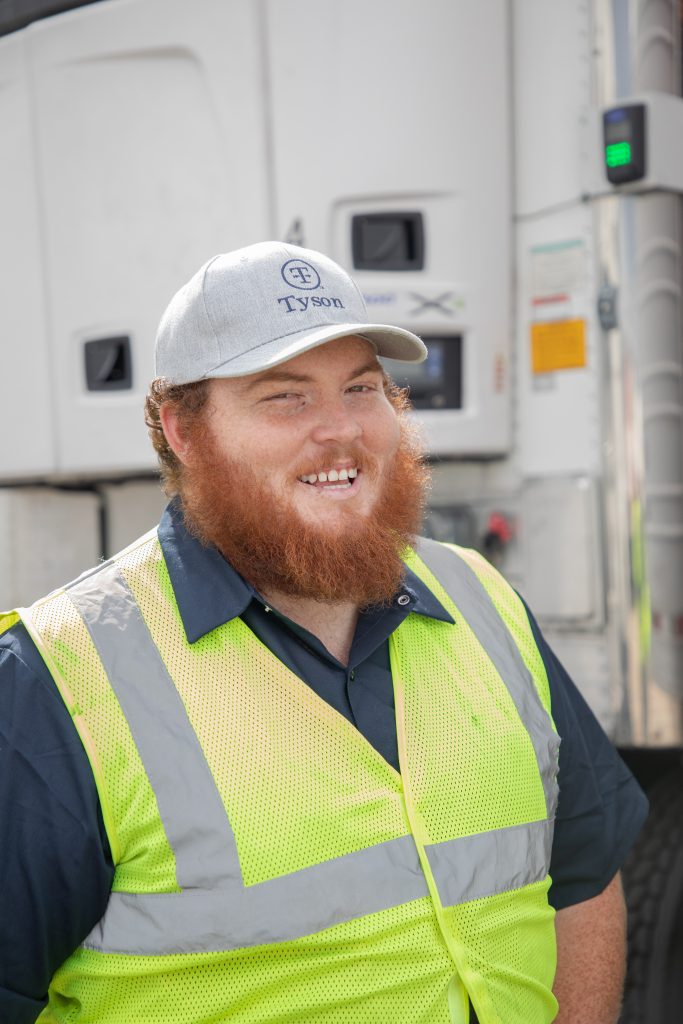 A few months ago,  somewhere between Arkansas and Pennsylvania, Zane Frost became the youngest Tyson Foods truck driver to reach 100,000 safe miles.
Zane, who I first wrote about last year, became the youngest over-the-road driver ever at Tyson Foods when he joined the company at age 21. He trained under the supervision of his father Lloyd Frost and the pair hit the road as team drivers.  Since he has  a young family , Zane recently switched to a local route and he's making company history again as the youngest shuttle driver in the fleet's history.
Zane's  100,000-mile safe driver achievement is a testament to our commitment to safety, and investment in the next generation of drivers. He's  one of 173 drivers that came through our driver training program in fiscal 2019. Among those drivers, 116 have remained entirely accident-free. Of the 57 that reported accidents, more than half were considered minor, resulting in no injuries and less than $1,200 in damage.
Overall, Tyson Foods has more drivers, in more trucks, doing their job more safely than ever before. The number of drivers is up 14% and truck and trailer inventory has grown 45%, while driver injuries are down ­­37% since 2015.  
Like Zane recently said, "if you're gonna do something, be the best. And at Tyson, being the best is being the safest."
Ask Zane about any other team members driving for Tyson Foods, and he'll tell you they're the best drivers you'll ever meet.
Interested in a commercial driving career?
Learn more about joining our team today:
• MORE INFORMATION ON DRIVING FOR TYSON FOODS
• APPLY TO BE A TYSON FOODS DRIVER TODAY
• Call a recruiter: 1-800-933-6442