We take pride in helping convenience store operators enhance their offerings. So, each year we attend the industry's top event to share our latest innovations.
Earlier this month, we shared new products at the National Association of Convenience Stores (NACS) Show. More than 24,000 industry professionals attend the yearly event, seeking inspiration and the tools needed to enhance their c-store offerings.
Our products offer on-trend solutions from leading brands consumers know and trust. This year, we showcased innovative solutions for roller grills, all-day breakfast, poultry and all-day snacking.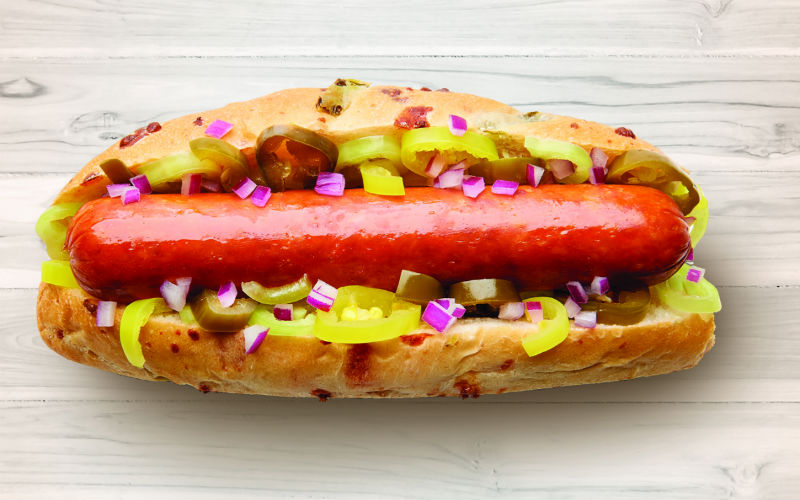 Spice up the roller grill
Spicy flavors continue to challenge consumers' taste buds. Incorporating chef-inspired, fiery flavors into c-store offerings can add some excitement for consumers seeking a change from the tried and true roller grill flavors.
Pro tip: We suggest creating heat-inspired limited-time-offers to entice consumers to step out of their comfort zones. A great way to do this is with our new Hillshire Farm®5-Alarm Smoked Sausage.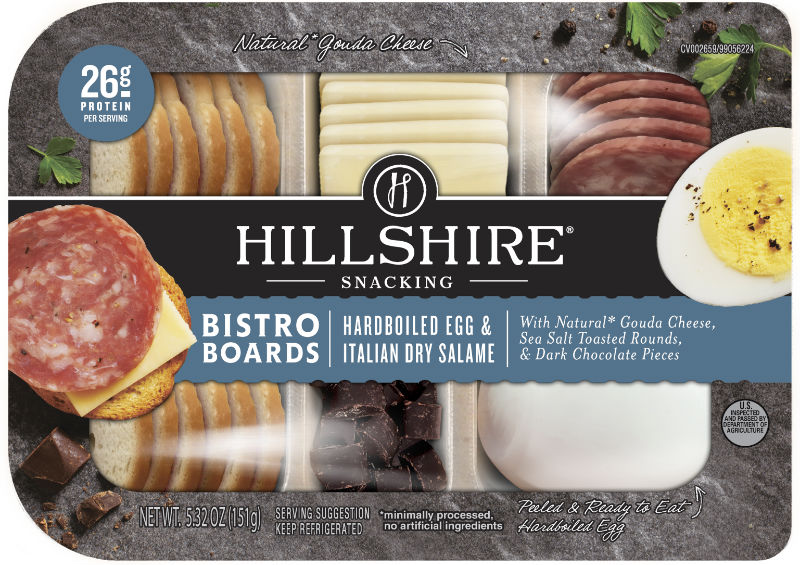 Snacking is here to stay
We know consumers are constantly on the go. Some schedules simply don't accommodate traditional meal times. Actually, 39% of consumers say they're purchasing snacking fare at convenience stores1. This is an opportunity for c-store operators go beyond the traditional bag of chips or candy and peak consumer interest with protein-based grab-and-go snacks, and we can help.
We offer hearty, trend-forward solutions like the new, award-winning Jimmy Dean® Stuffed Hash Browns and Jimmy Dean Pancakes & Sausage Bites. These products and the new Hillshire® Snacking Bistro Boards help make c-stores a destination for snacking must-haves.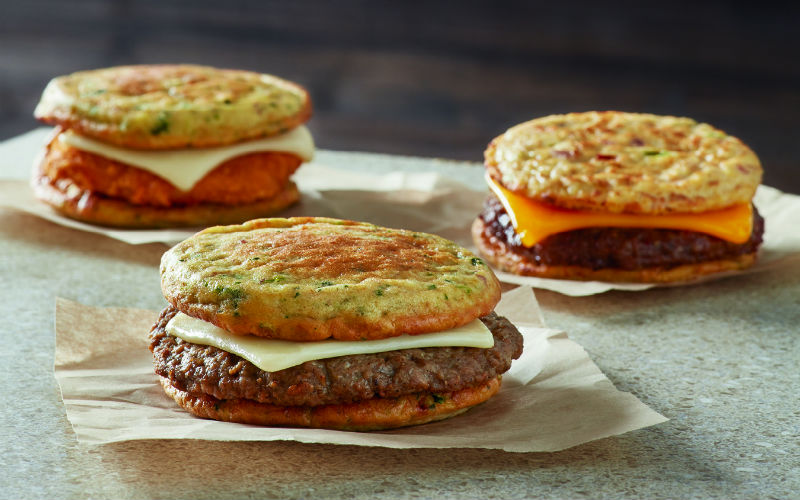 Breakfast and beyond
Whether it's breakfast for lunch, dinner or, well, breakfast, consumers love breakfast food. In fact, 30% of consumers are buying breakfast fare outside of morning hours more often2. Portable presentations of plated breakfast options, like the Jimmy Dean Frittata Sandwich, provide a breakfast option consumers' can easily incorporate into their day, no matter when they choose to eat breakfast.
Communicating special offers through a c-store's mobile app or traditional marketing such as pump toppers and store signs, is a great way for retailers to draw consumers into their store and build their all-day breakfast business.
We're excited to see how c-stores evolve their offerings this year, and we look forward to providing solutions for some of the challenges they face.
Check out more videos and photos from NACS.
1 2019 Technomic Snacking Occasion Consumer Trend Report
2 2017 Technomic Breakfast Consumer Report