There is something about cooking during the holidays that puts a little pep in my step. Maybe it's the tradition and memories it evokes, the time with family and friends or the break from my regular routine. It could also be the overall excitement in the air, especially as a dad with two little ones at home.
The holidays are also a big deal for my Jimmy Dean Brand family. Whether it's our SAUSAGE QUICHE or SAGE SAUSAGE STUFFING, one thing is clear: everyone likes to eat and cook Jimmy Dean Brand sausage, especially during the holidays.
That's why this season, we are saying thank you to the loyal fans who make Jimmy Dean sausage a part of their holidays.
Introducing the new Jimmy Dean Brand Recipe Gift Exchange – an interactive holiday gift shop featuring several delicious sausage recipes and gifts to make your holidays just a bit brighter.
All completely free while supplies last, of course.
Participating is easy. Just follow these 3 simple steps:
Cook one of the featured sausage recipes
Submit a picture of your fantastic dish
Select your free sausage gift from an awesome collection of offerings
Gifts will include a beautiful glass blown sausage ornament, a handsome holiday apron, sausage-scented wrapping paper, and a vintage vinyl recording of Jimmy Dean's own holiday album – the best tunes to brighten up any holiday, in my opinion.
And for those who still need convincing, participants who make one of our featured sausage recipes will have a chance to win a replica of the solid gold and diamond studded belt buckle that the Sausage King Jimmy Dean wore himself – valued at $10k. No purchase necessary. See rules at HTTPS://JIMMYDEANGIFTEXCHANGE.COM/EN-US/RULES. Void where prohibited. Must be 18 years of age to participate.
Let's take a closer look at those gifts…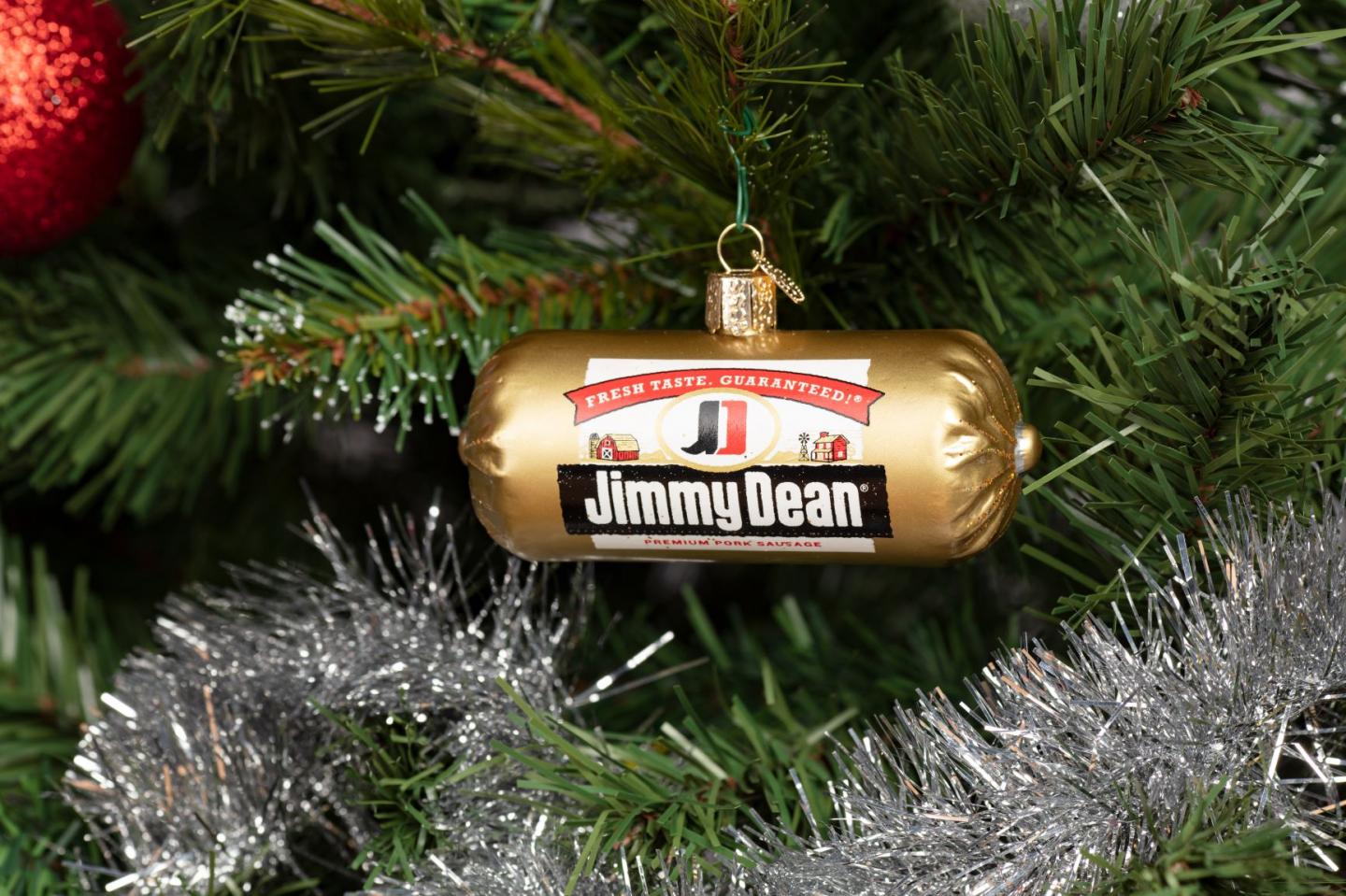 Jimmy Dean Sausage Ornament
We've turned our beloved signature sausage roll into a limited-edition, glass blown ornament that's the perfect accessory for any Christmas tree. Make your holiday instantly brighter by hanging its shiny, golden glory upon the highest bough.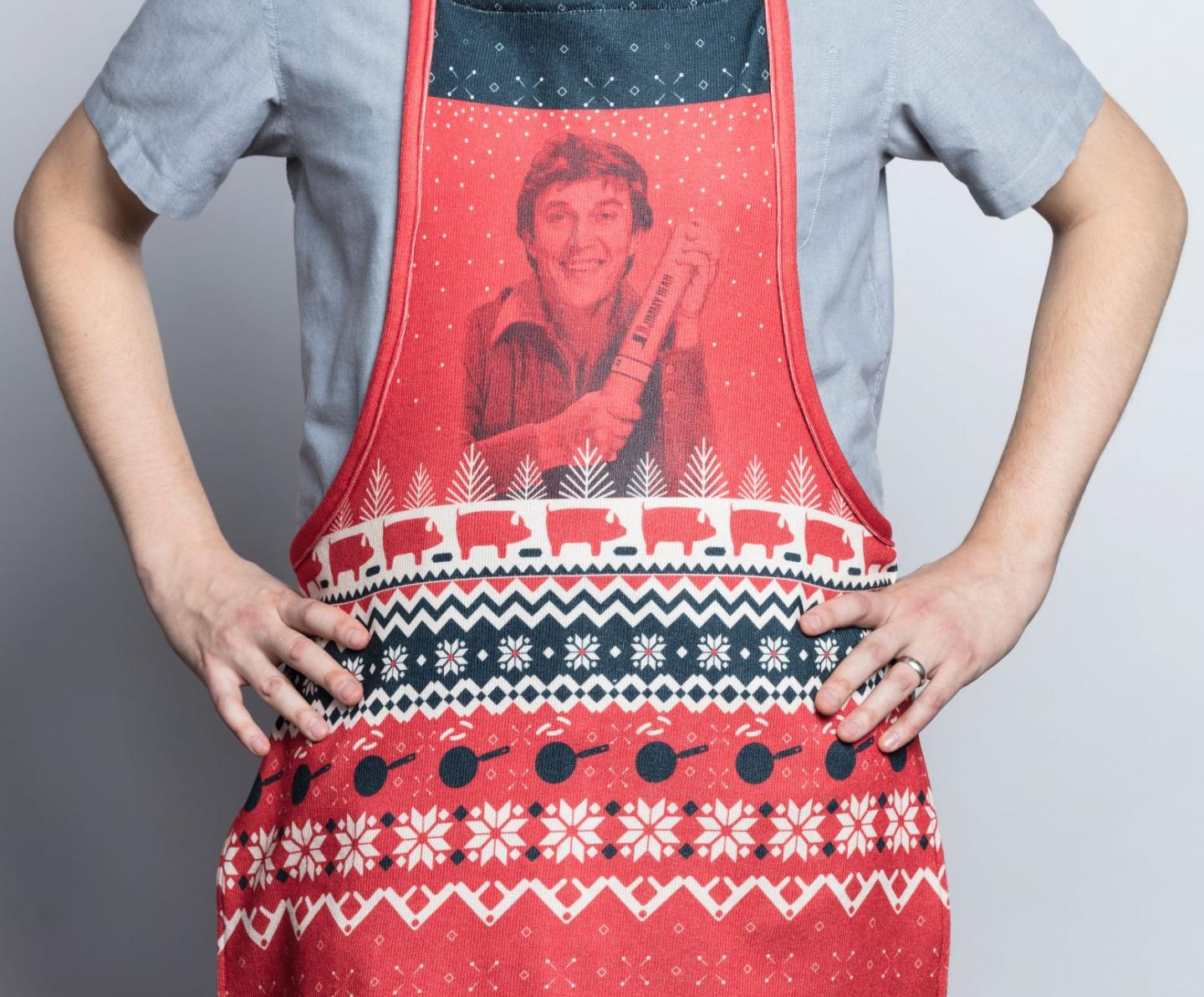 Handsome Holiday Apron
Featuring Jimmy Dean himself, this beautiful apron and its mesmerizing sausage patterns are guaranteed to brighten your holiday and get you in the sausage-cookin' mood.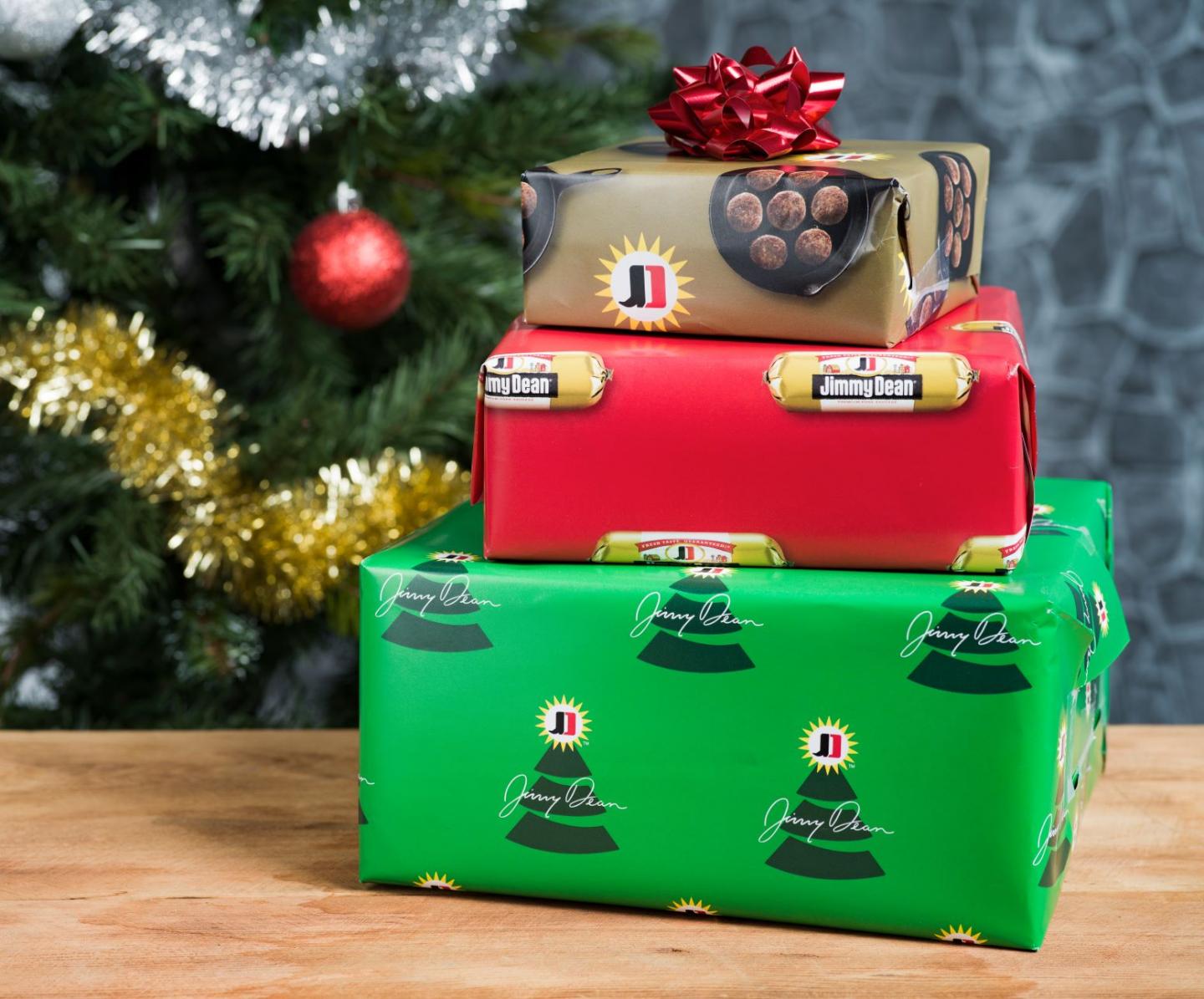 Sausage-Scented Wrapping Paper
If you love the smell of fresh sausage in the morning like I do, then our festive sausage-scented wrapping paper is sure to brighten the gift-giving process this holiday, while making your taste buds water in the process. Gently rub the paper to free the sausage aroma. (Warning: please resist the urge to eat the gifts, as the wrapping paper still tastes like paper.)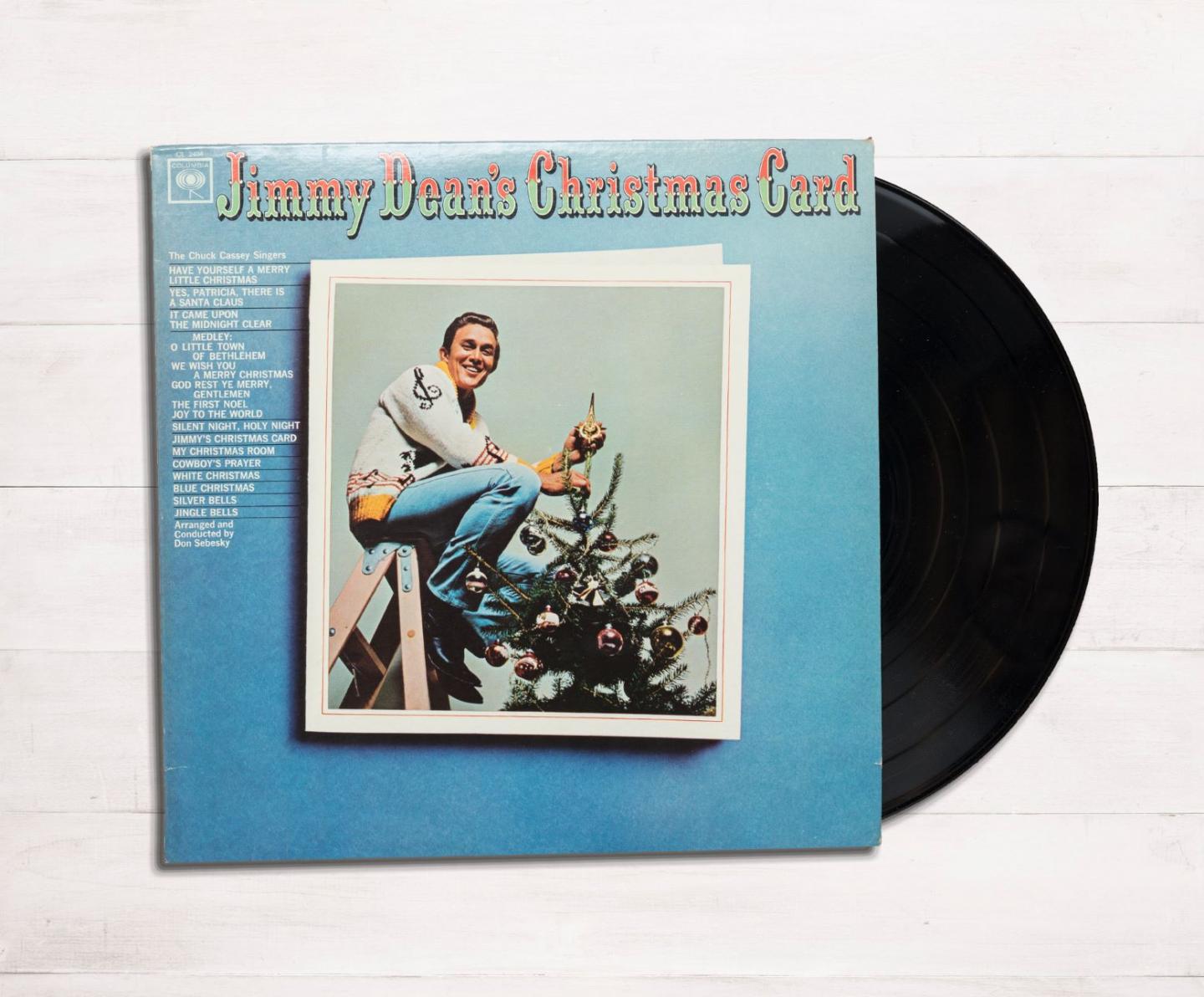 Jimmy Dean Holiday Vinyl
Before he was The Sausage King, Jimmy Dean was a musician. Now, you can own a vinyl copy of his 1965 masterpiece, Jimmy Dean's Christmas Card. Make your holiday just a little bit brighter when you spin its vintage greatness on your record player.
And for one lucky participant…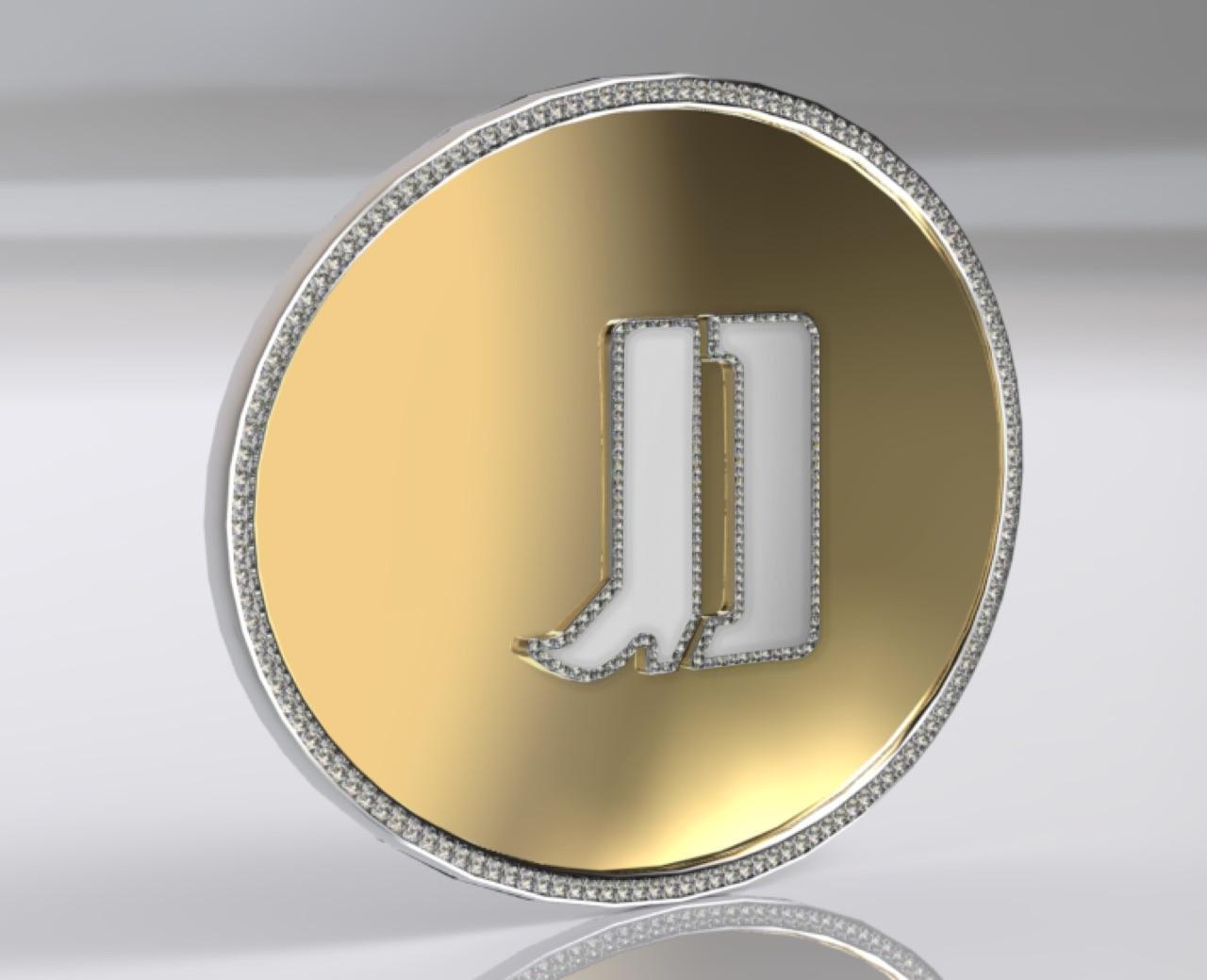 Diamond-Studded Belt Buckle
One lucky participant will get to brighten their wardrobe (literally) with a replica of the solid gold and diamond studded belt buckle that Jimmy Dean wore himself – valued at $10k. The belt buckle, an accessory as decadent as our sausage quiche, was handcrafted by a custom belt maker and jeweler in Plainview, Texas – the same town where Jimmy Dean was born.
So, what are you waiting for?! As Jimmy Dean once said, "Get your skillet and go at it!"
I can't wait to see what everyone cooks up! Happy Holidays!
Published November 12, 2018.