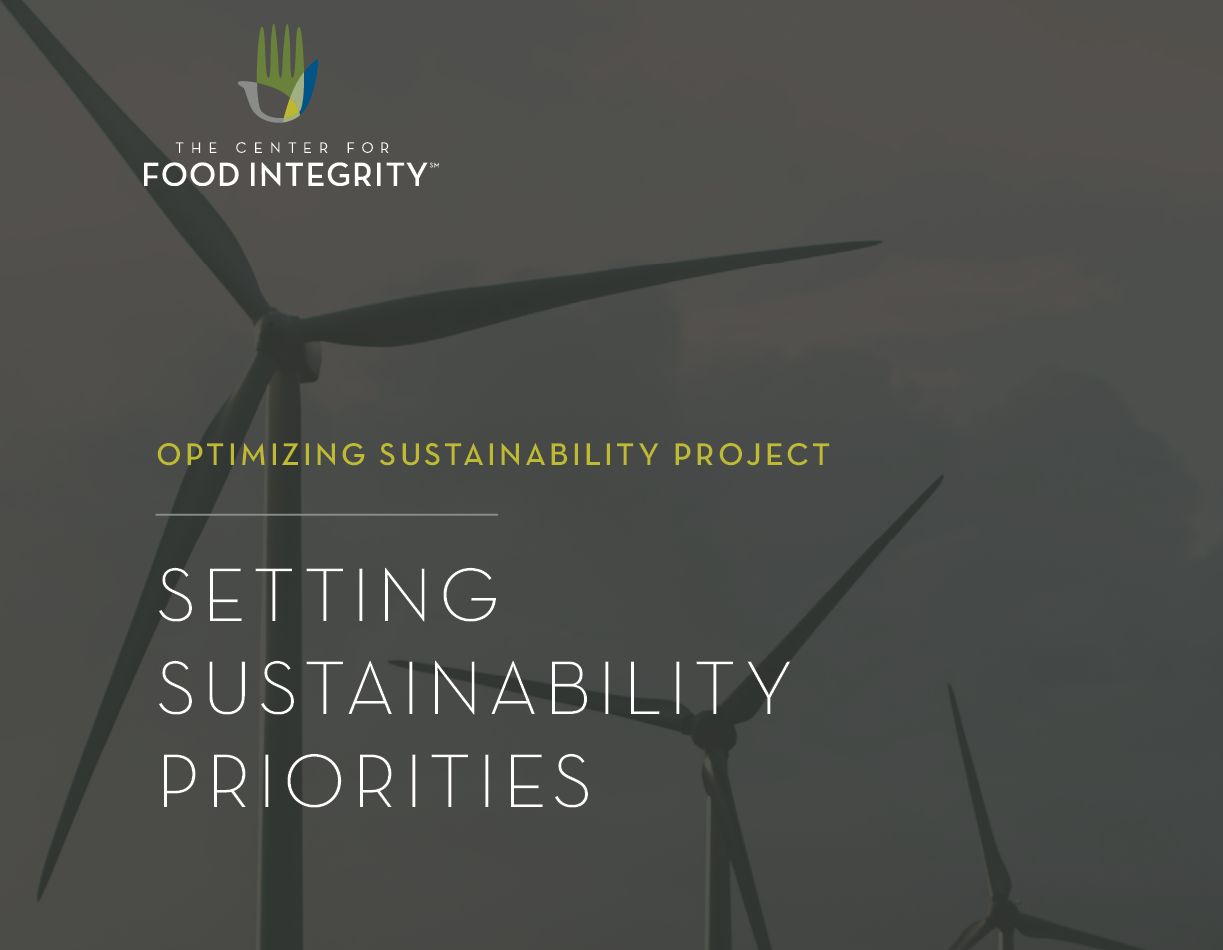 For the past nine months, our team collaborated with the Center for Food Integrity (CFI) and other organizations to develop the Optimizing Sustainability Framework, a tool designed to equip organizations in the food system with the knowledge to make better-informed decisions and assess the impact of potential outcomes of sustainability efforts. You might be wondering – what does this mean?SUSTAINABILITY IS THE ENVIRONMENT – AND SO MUCH MORE.
When most people talk about sustainability, they automatically think of the environment. And while the environment is a very important part, sustainability also includes animal welfare, food safety, our workforce and the communities in which we operate. Sustainability in the food system can be complex, and often, leaning in on a single issue could have unintended consequences in another area. For Tyson Foods, all areas of sustainability need to advance together if we are to truly create a sustainable food system that we all can feel good about.
The Optimizing Sustainability Framework guides companies in setting their sustainability priorities and programs based on their values and stakeholder interests, like our sustainability materiality assessment. The framework can also help companies evaluate the potential impact of a change in policy or practice in supply chains.
After months of working with CFI to build the tool, the Optimizing Sustainability Framework was introduced last month when we hosted the CFI Optimizing Sustainability Summit at our Tyson Foods Chicago campus.
Many of our most important customers and other food companies attended the summit. With the debut of the Optimizing Sustainability Framework, our goal was to introduce the tool to our customers and inform them of the powerful impact of developing a sustainability strategy inclusive of environment, animal welfare, community, workforce and food.
During the summit, we heard from experts such as World Wildlife Fund, University of Arkansas, and the Center for Food Integrity, who validated our belief that our holistic approach to sustainability at Tyson Foods is benchmark excellence. We are committed to being a leader in sustainability, and we continue to execute toward our goals of reducing our environmental impact and improving animal welfare, all while making a positive impact in the lives of our team members and in the communities where they live and work.
Millions of people are involved in the food supply chain, and the complexity of being economically, environmentally and socially sustainable as we feed the world is a huge challenge that should never be understated – that's why we continue to live our purpose of raising expectations for how much good food can do.
Published October 22, 2018.