For the last three years, Tyson Foods has partnered with the Northwest Arkansas Samaritan Center to provide backpacks and school materials to families in the community. This year, 1,000 backpacks were donated to Tyson Foods team members and their children.
"We are firm advocates in giving children the tools they need to succeed for a fresh start, beginning day one," said Debbie Rambo, senior director of the Samaritan Center. "We look forward to 'backpack day' every year and are thrilled to partner with Tyson and distribute these to their team members in their actual backyard, despite the scaled-down nature of the event."
The event was held Saturday, August 1, at the Tyson Foods corporate headquarters in Springdale.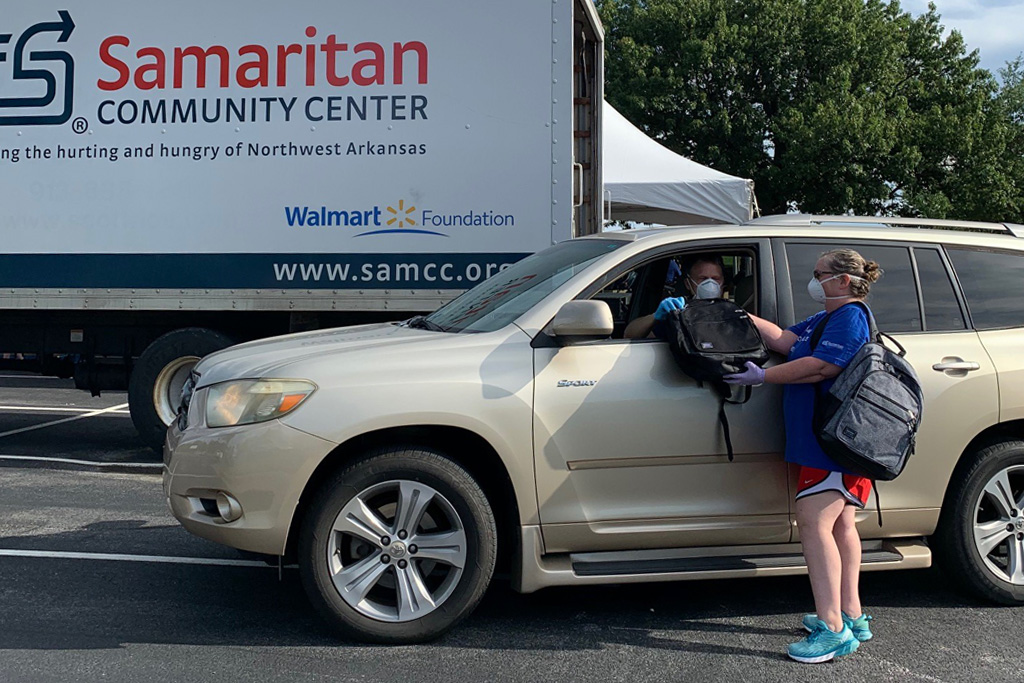 Cars lined up beginning at 8:30 a.m., with team members receiving donated face masks as well as up to three backpacks per employee. All 1,000 backpacks were gone by 11 a.m.
Each donated backpack costs about $30 and is filled with supplies like paper, pencils, markers, crayons and water bottles. Investing in an initiative like this helps team members offset the back-to-school season's expenses, which can quickly add up for families. The backpack program is one of a number of programs we support to help team members and their families, like Upward Academy, Helping Hands and community protein donations.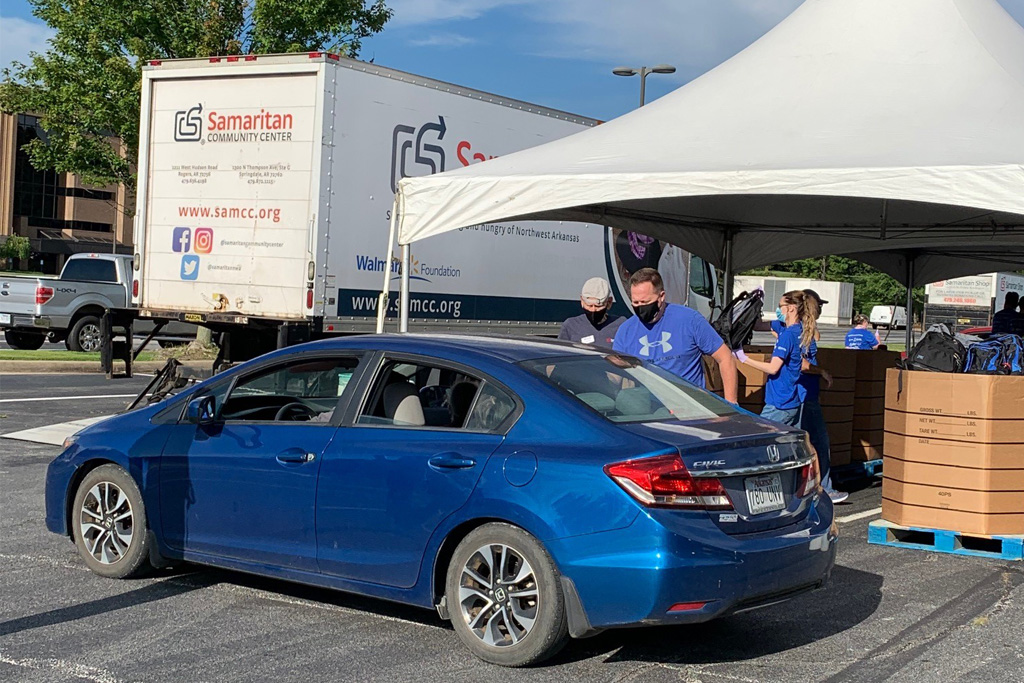 Victor Sanchez, machine operator, has been with Tyson Foods for eight years and has three children, ages 7, 12 and 13, in Springdale Public Schools.
"Our kids are returning two days per week in person, but they of course need these materials every day for both in-person and virtual learning," he said.
"No matter how or where they start school this year, these backpacks are helpful as we try to get through the pandemic together."

Victor Sanchez
Be sure to check back on The Feed blog for more content highlighting the ways Tyson Foods is supporting families and educators through the uncertainties of this school year.