At Tyson Foods, we embrace the diversity of our team members, customers, stakeholders and consumers – their unique background, experience, thoughts and talents. Everyone is valued and appreciated for their distinct contributions to the growth and sustainability of our business.
This year we were proud to put further action behind these commitments by joining the Valuable 500, a global movement putting disability on the business leadership agenda. Our commitments include:
Enable leaders to create a sense of belonging where team members feel they can be their authentic selves through cultural competency awareness across the organization that includes disability awareness.
Continue to participate in several external benchmark surveys, including the "National Organization Tracker" to inform our Inclusion and Diversity Framework, identifying several key focus areas to improve our inclusive practices, including disability inclusion.
Continue to support and develop our Disability and Accessibility Awareness Business Resource Group by providing them with development opportunities, connection to partnerships and executive leadership support.
Why are we making these commitments?

Because of our team members, who are our greatest asset. People like Amanda Triplett, who works in Information Technology, and lives with Multiple Sclerosis (MS):
Millions of people in the U.S. work with invisible disabilities that they rarely talk about. Many people, like myself, living with MS experience invisible (or not outwardly visible) symptoms. MS is an autoimmune disease of the central nervous system in which the immune system attacks the protective sheath (myelin) that covers nerve fibers and causes communication problems between your brain and the rest of your body.
Initially I thought that it would be best for me not to share my diagnosis with anyone outside of my immediate family. It did not take long for me to realize that hiding my diagnosis was only creating more stress in my life. I was afraid of losing my identity and career to this disease because I thought that people would see me as sick and not see me as me. I chose to live an authentic, open life, while respecting that others choose to keep their health issues private. I was fortunate to have an amazingly supportive group of family and friends around me, who helped me come to terms with my fear and embarrassment.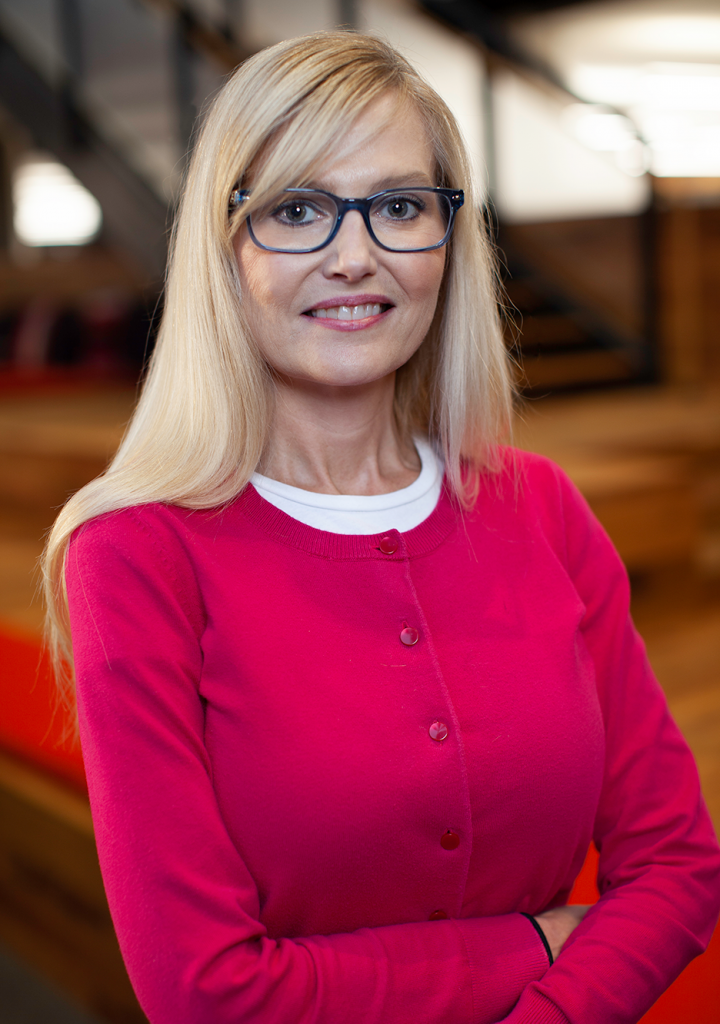 I also had a wonderful manager at the time of my diagnosis, Anthony Wheeler. He allowed me to take time off for doctor visits and supported me along the way. My team was also very supportive when I needed to be away from work. I was dealing with a jarring diagnosis, worried about my family, job, and future, so it really was a blessing to have a leader and a team who supported me during this difficult time in my life. I became more motivated, performed better and went the extra mile to support my team because of how I was treated. I have chosen to remain positive and believe that my MS diagnosis changed my life for the good. But there are some seriously hard times, and I won't sugarcoat it.
My family, friends, and even my neurologist have all said these words to me: "Oh you look so good for someone who has MS." I take it as a compliment and just say "thanks" but what they see on the outside isn't the complete picture of MS because the disease comes with a whole host of invisible symptoms that create a unique set of challenges because they are hidden from everyone except me. The most common invisible MS symptoms that are hard to see include fatigue, pain, muscle weakness, blurred vision, numbness, prickly or tingling sensations, heat sensitivity, dizziness, balance/coordination problems, cognitive problems, and bladder or bowel problems. Based on my own personal observations, most people see people with MS in one of two ways: They are either completely disabled and, in a wheelchair, or a perfectly normal person with a minor illness. I would like to dispel this myth because the reality is that some people can become seriously disabled during flare-ups caused by invisible symptoms but remain functional most of the time.
For me the most difficult thing to cope with is the contradiction between how I feel on the inside vs look on the outside. MS is different for every person because the locations of the scars in the neurological system determine' s one's symptoms. It is very individualized yet many people with MS share similar issues, like indescribable fatigue and numbness.
Today, I mostly experience fatigue and I have some balance and coordination issues for which I take medicine for. MS fatigue is not the same as tiredness. MS fatigue is a daily lack of energy, unusual or excessive whole-body tiredness not relived by sleep. Self-Care and stress reduction are important tools for managing my MS. I practice strength training to build and maintain muscle so I can stay strong. I also strength every day to improve stiffness and balance. I am grateful that all my limbs still work and that I can keep moving.
It was very liberating when I shared my disability so I could bring my authentic self to work. Since my original diagnosis, I have gone one to be an integral part in multiple large IT projects and am proud of the work I'm doing at Tyson Foods.
I encourage anyone that struggling with a similar diagnosis to remember that while we can't control everything, living an authentic and open life is within our power and we should embrace the opportunity.
Interested in a career with Tyson Foods?
Click here to learn more about becoming a team member today.