Imagine if your first thought every day was whether you were going to eat and your entire day and night became centered around finding food. That's a reality for people around the world. According to the Food and Agriculture Organization for the United Nations, over 820 million people around the world suffer from hunger because they lack access to nutritious food.
I'm proud to work for a company that's committed to fighting hunger in our communities. Through a combination of grants to food agencies, product donations and disaster relief efforts, Tyson is really doing something about it. In fact, over the past four years, the company has contributed more than $60 million in cash and in-kind donations to fight hunger.
On a more personal level, Tyson has given me the opportunity to combat hunger directly in developing countries as part of the Tyson Foods Fellows™ program.
The Tyson Foods Fellows (TFF) is a small group of five Tyson and Cobb-Vantress team members who work with farmers and nonprofits in developing countries to help them understand the lessons we've learned over the years so they can organize and improve poultry production to sustainable levels and develop new markets for their products. Of course, when they are successful, they will need modern genetics and continued support from companies like Cobb-Vantress and Tyson Foods, and we'll be there to help.
Each Fellow was selected for their extensive, specialized expertise in fields related to live poultry production. Through social enterprise grants from the Corporate Social Responsibility team and a partnership with OneEgg, we have helped establish six different poultry production projects in Rwanda, Uganda, Haiti, Honduras, Ethiopia, and Nepal. Today these projects are feeding more than 10,000 children eggs every week.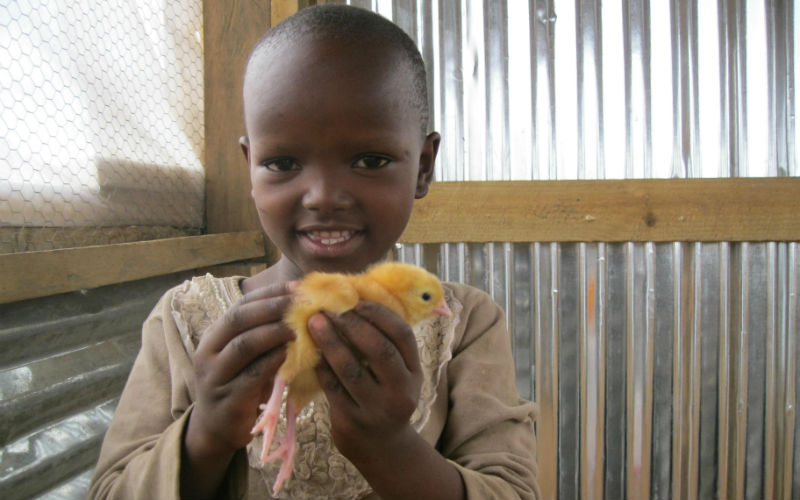 My role as a Tyson Foods Fellow
By day, I'm the Mississippi Live Complex Manager for our live poultry production facilities in Mississippi. But for the past five years, I have also served as a TFF Fellow on projects in three countries: First on a community project in Tanzania; then with OneEgg in Rwanda and most recently Ethiopia.
In order to help developing countries establish poultry markets, the Tyson Foods Fellows teach local farmers essential industry lessons to get the best performance out of the birds. We teach them to use the tools and resources at-hand, and to adapt to the situation that's best for the birds. Even with very limited resources, if we can help local farmers make the right choices to meet the birds' needs, then ultimately, they'll become self-sustainable.
On each country visit, we develop and implement a plan that addresses whatever stage of life the chickens are in. Sometimes that includes building structures. Sometimes it's helping the local farmers think through how to solve a problem. Regardless of the task, we teach and train and advise on everything we see, and then leave them with a list of things to work on until our next visit.
For example, on my visit to Ethiopia last month, we introduced the production team to proven methods of improving the birds' welfare and mortality. We ensured the barn curtains were winched and operable in two pens so the farmers could better manage environmental temperatures for the birds. We assessed their corrections to a parasite problem. We evaluated their biosecurity, and we gave them a new list of things to work on before our next visit.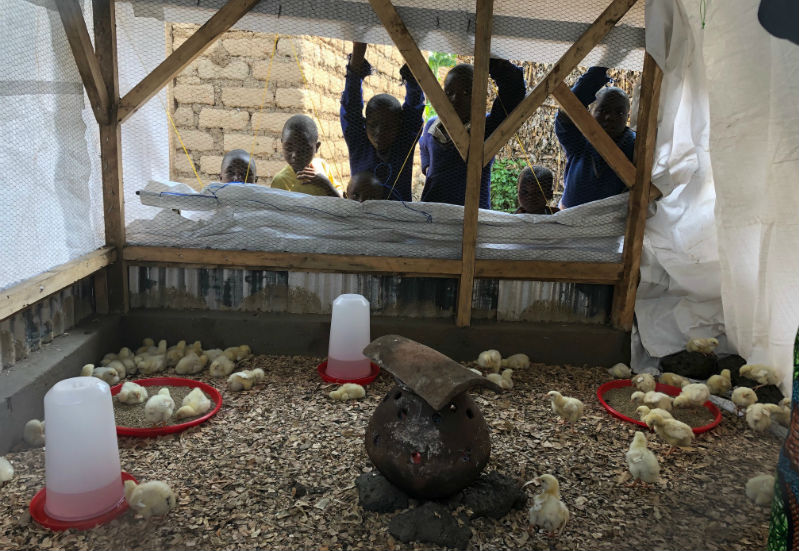 Beyond hunger relief
Our work in these countries stretches beyond hunger relief in ways both big and small.
During a drought in the Tanzanian village of Mbuyuni, we were building a chicken coop. A little boy approached me on his way home from school and asked me for a bottle of water. He could have asked me for anything, but all he wanted was good water. His school could only provide five-gallon buckets of muddy water transported by donkeys from the lake three miles away. I and fellow TFF Matt Lawson resolved to help clean up the water. We found a missionary in western Tanzania who had been building filters, arranged for the purchase and transport of a couple concrete standing sand filters, and presented them to the school headmaster. Simple things that we take for granted in the U.S., like clean water, can mean the difference between life and death to people in developing countries.
Last June in Ethiopia, I had the pleasure of walking with fellow TFF Dave Juenger behind "Elvis the Donkey" as he pulled a wagon of porridge and boiled, peeled eggs up the hill to the elementary school. We watched the pre-k and kindergarten kids sing the national anthem before being called to breakfast. From youngest to oldest, the children lined up to wash their hands, receive their breakfast, and sit in neat rows inside the school to eat. Watching them eat those eggs was an incredible reward. Two years of work came into clear focus that morning to reveal our purpose for being there.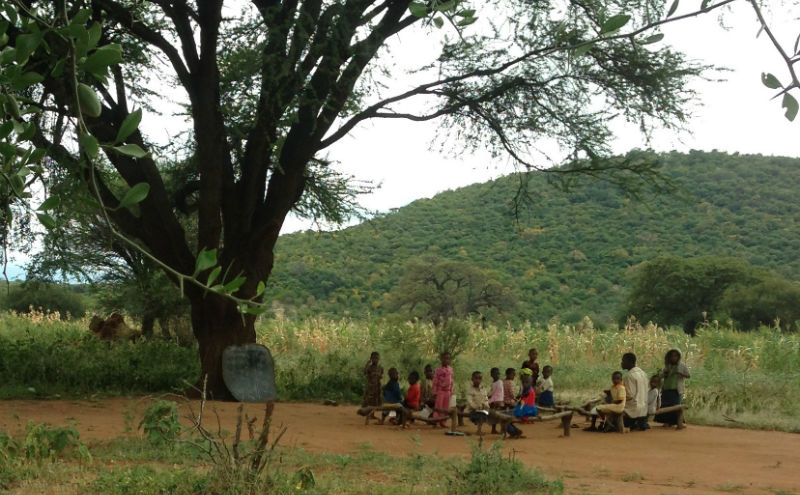 A ripple in the pond
What's even more meaningful for me is knowing the ripple effect our work is having. Because we're working in only one small village at a time, sometimes the impact can seem pretty small. But then we realize that the people we've been teaching are passing the knowledge along to others. We've received offers of support from people from allied poultry industry companies who have heard about our work and want to help. And we're seeing growing interest from local governmental officials. In some areas, they're contemplating how they can get OneEgg projects installed as a basic component of the education system. It's ideas like this that have the potential to transform the future of an entire country.
I've worked in Tyson Live Production for 25 years, and sometimes I feel like my entire career has been leading me to help with projects like these.
How you can help
To learn more about our work, you can visit the OneEgg website and view projects by country. For those of you who are interested in contributing to the cause, you can donate to OneEgg through our Giving Together program or directly on their website. Don't forget to request a company match.
If you work in a specialty position and can lend advice or support in a particular subject area, we may be reaching out to you for support in the future. Whether you can offer veterinary or nutrition advice, warehousing and distribution knowledge, or one of a dozen other topics, chances are we will need your advice from time to time. We've been known to call on industry friends and colleagues for help when the situation demands it.
Finally, just keep doing what you're doing. It's because of the success of Tyson and Cobb-Vantress that we're in a position to help. Your hard work is paying off. Together we're truly raising the world's expectations for how much good food can do.