…you've met one child with autism.
As parents, that's what we want you to know.
Not all children with autism are the same. And sometimes the portrayal of autism movies or TV shows isn't always the reality.
Most frequently on-screen, we see the autistic "savant"—someone who possesses advanced skills in things like memory or math or music—like Dustin Hoffman's award-winning performance in Rain Man, Matt Damon's character Will Hunting, or in a more recent example, fictitious surgeon Shaun Murphy on the TV show The Good Doctor. The reality is, only 10% of people with autism are estimated to have savant capabilities, so it's far from the reality of the most common characteristics of Autism Spectrum Disorder (ASD).
Some people with ASD have significant cognitive delays, some people with autism exhibit severe behavioral challenges like head banging and screaming, and while others display mild, repetitive behaviors as a way to maintain normalcy in their environment like rocking or arm flapping. However, the most commonly shared characteristic across ASD is a social one: most children with autism have some sort of social interaction challenge, from level of eye contact to the inability to build friendships, but even that component varies widely. Every child with ASD is different and the diagnosis is as varied as the 120,000+ unique personalities that work for Tyson Foods today.
Our journey with ASD started on February 20, 2008. My wife, Patrice, wasn't due for another 7.5 weeks, but she was in a severe amount of pain, so after a quick call to our doctor, we were off to the hospital. A few tests later, we were informed, "the baby is coming tonight."
Wait, what?
Patrice's due date wasn't April 11—how could the baby be coming tonight? Have you ever experienced that 'weak knee' feeling? I did that night.
A few hours later, we were blessed with our beautiful baby boy, Kooper. He weighed in at a less-than-whopping 3 lbs, which led to a 26-day stay in the NICU before coming home on St. Patrick's Day. Given Kooper's premature birth, we qualified for in-home developmental assistance, which we gladly accepted from Early Intervention. Kooper's first year was fairly typical, but by 15 months, with no talking and consistently missing traditional developmental milestones, we knew something was amiss. By the time Kooper turned two, Patrice and I made the decision to have Kooper evaluated for autism.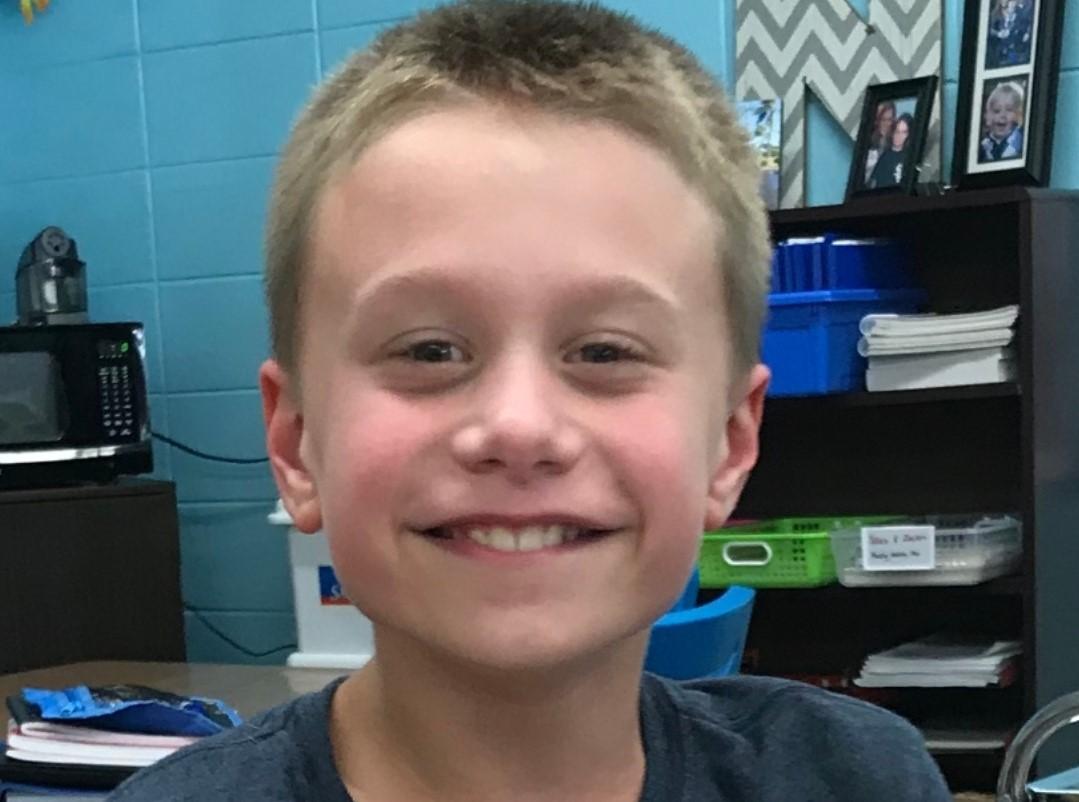 On August 11, 2010, we received the news: "your son has autism." We cried. Then cried some more. And cried even more, before finally realizing we could take one of two paths: feel sorry for ourselves or be the best parents we could possibly be. That night, Patrice and I made a promise to Kooper, and to each other, to do everything we could to give Kooper the best possible life he could have, whatever that meant for Kooper—because remember, every autistic child is different, which means their paths to adult independence are vastly different too.
Over the past eight-and-a-half years, our journey has included thousands of hours of therapy: physical, occupational, speech, feeding, ABA (Applied Behavioral Analysis – a scientific-based approach applying learning theory to impact behavioral change), music, horseback, and Koop even has his own personal trainer! It has included dozens of therapists, social workers, doctors and nurses, teachers, aides, and family members…as we often say, it takes a village to help raise Kooper. We are truly blessed to have so many special people in our lives helping us, and helping Kooper become an independent, self-reliant contributing member of society as he reaches adulthood.
What does Kooper's future hold? We catch ourselves asking questions that start with: 'Will Kooper ever…?'. And the answer is, we just don't know. We get sad at times thinking about what he may miss out on, then we stop and think of how far he has come, what he has already achieved, how he continues to amaze us, and we smile and say: of course he will, but on his time. Kooper's time. And if he doesn't, does it truly matter? No, as we love him for who he is and whatever his future holds.
On this day, World Autism Awareness Day, here are 5 things we ask of you:
Let's eliminate the word retard and the phrase '…rides on the short bus' from the lexicon. These are offensive words and phrases to the special need's community and our children.
When you hear of a child's Autism diagnosis, (or any child's disability challenge), please don't say 'I'm sorry'. We know you are well intentioned, but this is who our children are. We love them just the way they are, just like you do your children.
Realize autistic individuals, actually all individuals with cognitive/social disabilities, have much to offer. Yes, they have 'special needs', but they also have special hearts, minds, souls, and capabilities. With the appropriate training and support, our kids can grow up to be truly productive members of our society.
When times are tough or you're feeling down, Google or YouTube a video from Special Olympics. It will lift your spirits and show the true meaning of joy. Tough days are no longer tough…it's simply impossible not to smile and feel better.
And remember, once you've met one child with Autism, you've met one child with autism.
Kooper is our hero. We often say his superpower is his autism. It's a label that can be used to describe him, but it doesn't define the person Kooper is, or who he will grow up to be. The symbol for autism awareness is a puzzle and we know that our family journey will continue as we put help Kooper put his puzzle together, one piece at a time.
Want to cheer Kevin on and support our Tyson Foods cycling team "The Meat Cutters" as they raise awareness for ASPIRE and AUTISM SPEAKS?
BATTLE OF THE BIKES is a joint fundraising and cycling competition between Aspire and Autism Speaks. The objective of this high-energy indoor, team-based cycling competition is to harness the collective fundraising power of participants, donors, supporters, and their networks to raise money for and highlight the amazing work of Aspire and Autism Speaks.
The battle begins Friday, April 12 at Studio Three Fitness in Lincoln Park, Chicago, IL.
In one short month, our Tyson Foods cycling team has met their fundraiser goal of $5,000, but fundraising is often a major challenge, especially for non-profits. If you feel inclined, please check out OUR DONATION LINK. Thank you in advance for your consideration and support.
Published April 2, 2019.