I am a planner by nature. I enjoy it. I love it actually. Planning and list-making are my JAM. From planning out my Saturday "to-do" list to penciling in our weekly dinners, I love the structure of it, and—BONUS—it's one less decision I have to make at 5pm. I read recently that 85% OF PEOPLE don't know what they'll have for dinner until only hours before.
And then I fainted.
Just kidding. But seriously, I was shocked. I had no idea there were that many households with no-plan and no-prep dinners.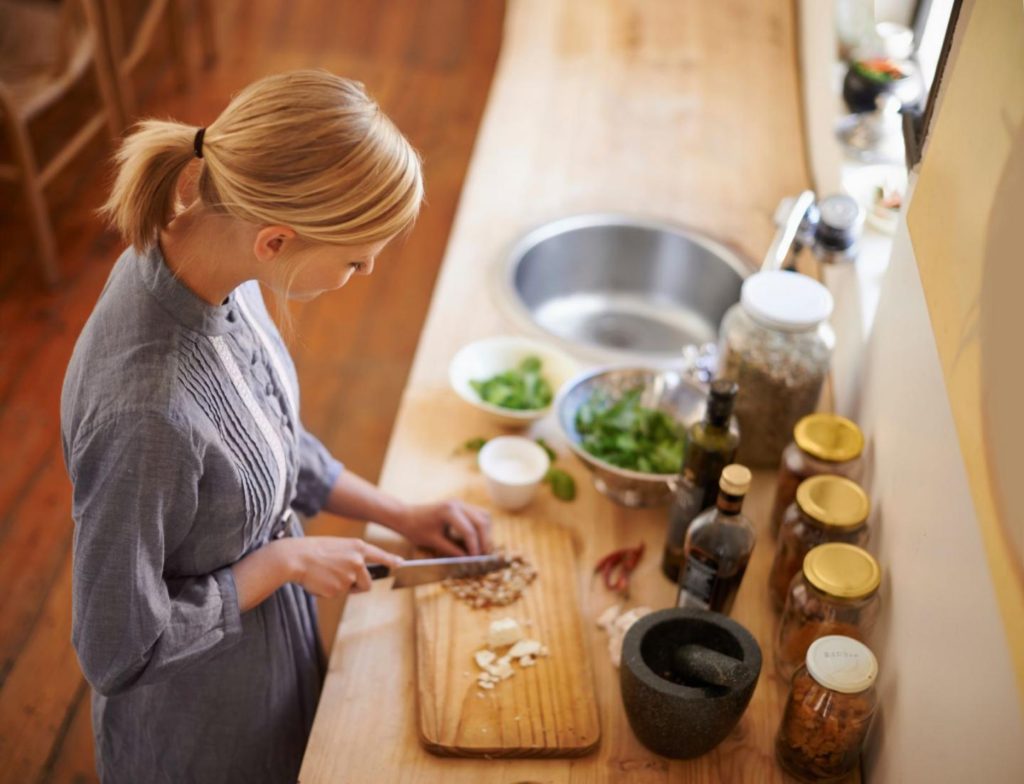 Last fall, I attended a conference the included research on the benefits of family meals (READ MY RECAP HERE). Not only are we unsure of what's for dinner, I also found it surprising that half of the time we are eating alone. Some of the top barriers to family meals are conflicting schedules, limited prep time, and too many distractions. While these barriers may be challenging, the BENEFITS FOR KIDS AND TEENS far outweigh them. Study after study suggests that the impacts of family meals include better grades in school, increased self-esteem, higher intake of fruits and vegetables, and a healthy weight.
In addition to benefits for children, there are a range of BENEFITS FOR FAMILIES as a whole. This includes all stages and ages, whether you are a single college student or a newly married couple; dining together offers connection. Family meals have become a priority in our house. In addition to the family meal planner, I've become the family meal enforcer (cape sold separately).
I enjoy sitting down at the table and hearing about my husband's and daughter's days. We try to keep it fun with activities like Manners Monday (practicing table manners and keeping score!), and when we run out of things to talk about, we have table topic cards on hand to spark our meal conversations. Most days our meals are at the table but some days (TV Tuesday) they happen in the living room, because we are humans and talking is sometimes overrated (#introvert).
Planning our meals in advance helps ensure we have everything we need on hand to prepare our favorite meals at home most nights. I prefer to keep our meals and recipes simple during the week with minimal prep meals. When I'm planning, typically, I start with a protein (beef, pork, chicken, fish or beans), and add on our favorite sides. The health benefits of protein are seen throughout the life cycle. Protein is critical to growth and development and into adulthood, and is important in maintaining muscle mass as we age. Once I pick a protein, I pick from a list of sides (here I am again with my lists) that are quick and easy.
With so much potential power in family meals, here are a few meals with minimal prep and planning and a few protein ideas from my table to yours.
I hope you enjoy these convenient options with a few of my personal tips and tricks to round out the meal or make it more enjoyable:
Themed Nights
I love a good theme. From Manners Monday to TV Tray Tuesday, adding a theme one night can make family meals more fun and engaging, or even helpful when it comes to dinner decision-making. Having a Kid's Choice night once a week can help your kids feel included. My daughter's favorite is anything pasta! I always have pasta and marinara sauce in the pantry; adding AIDELLS MEATBALLS and a fresh or frozen veggie makes this meal easy and delicious.
Oven Maximization
My most used appliance, besides maybe my dishwasher, is my oven. During the week, I lean towards meals that I can toss in the oven and walk away from. These TYSON MEAL KITS are perfect. The flavors are delicious, they are done in less than an hour, and I can add a salad, some fruit and/or breadsticks and call my dinner complete.
Freezer Favorites
My two freezer-favorite proteins are TYSON UNCOOKED BONELESS, SKINLESS CHICKEN BREASTS or TYSON 100% WHOLE GRAIN BREADED CHICKEN BREAST CHUNKS. Either can easily bake in the oven, along with some roasted potatoes, frozen veggies and side of fresh fruit. These are not only freezer favorites, but also family favorites!
There's An App For That:
I upgraded my slow cooker for Christmas last year to a WiFi enabled Crock-Pot! I now have an app on my phone that allows me to control it from anywhere. Last Sunday, I started a roast during church. Another favorite slow cooker recipe is black eyed peas with HILLSHIRE FARM BEEF SMOKED SAUSAGE.
What are some of your favorite family meals for easy planning and prepping?
Comment below or share your dinner bell best with us on social media @TysonFoods!
Published March 28, 2019.