LINDSY BENISH, Label Coordinator for Regulatory & Data Management
March 21 is recognized as World Down Syndrome Day. A date cleverly chosen as 3/21, because people with Down syndrome (also known as Trisomy 21) were born with three copies of the 21st chromosome instead of the usual two. This is a day to celebrate and raise awareness of WHAT DOWN SYNDROME IS, and how people with Down syndrome play a vital role in our lives and communities.
Until two years ago, this celebration of an extra chromosome wasn't on my radar.
Because it wasn't until two years ago that I became the mother of a child with Down syndrome.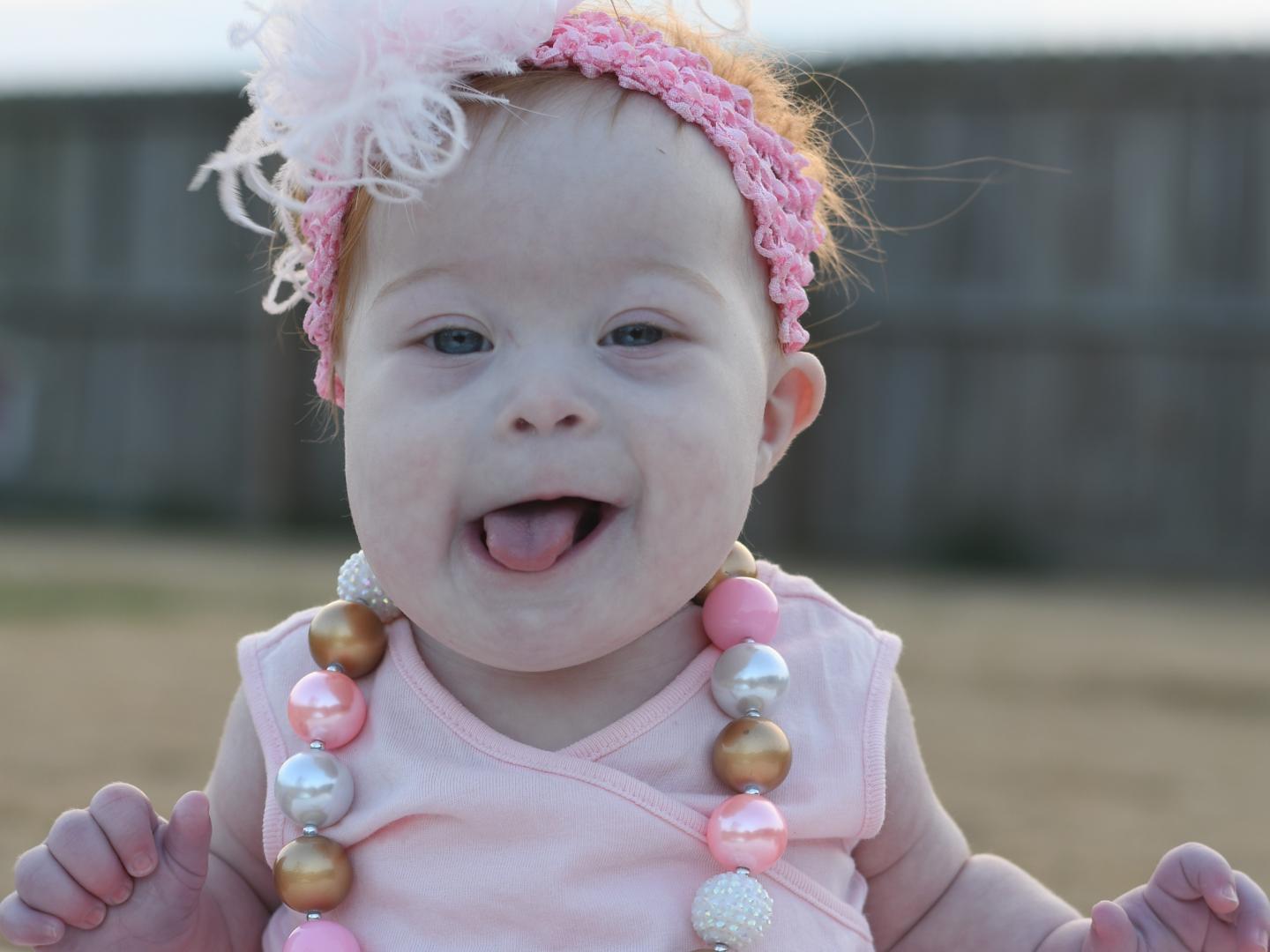 On the morning of February 20, 2017, I checked into the hospital for my scheduled early induction. Due to some complications during this pregnancy, my doctor advised that I be induced at 38 weeks. This was my second child, so pregnancy and childbirth were nothing new to me. But this pregnancy seemed so different than the first—even from the very beginning.
Because of the complications, I was being closely monitored. I never received any definite answers, and even though I knew something was off (call it maternal instinct), my doctor kept reassuring me that everything was fine.
After a quick labor, Claire Ryann Benish made her debut into the world at 3:52 PM, weighing 7 lbs, 5 oz and measuring 19 inches long. I was able to hold her only for a moment before nurses whisked her away immediately to give her oxygen. The nurses were unusually quiet as they assessed Claire. Several other nurses quickly filtered into the room. All my requests for updates went unanswered. That's when the "off" feeling crept back, washing over my entire body. I demanded my husband find out what was going on.
The on-call neonatologist approached my bedside, and with a concerned look on her face, she said, "I'm sorry, but your baby is showing signs of Down syndrome, almond shaped eyes, low muscle tone…" I honestly don't know what she said after those words. Everything became a blur. I looked up at my husband, terrified of what this meant, and all I remember him saying over and over was "it's going to be okay."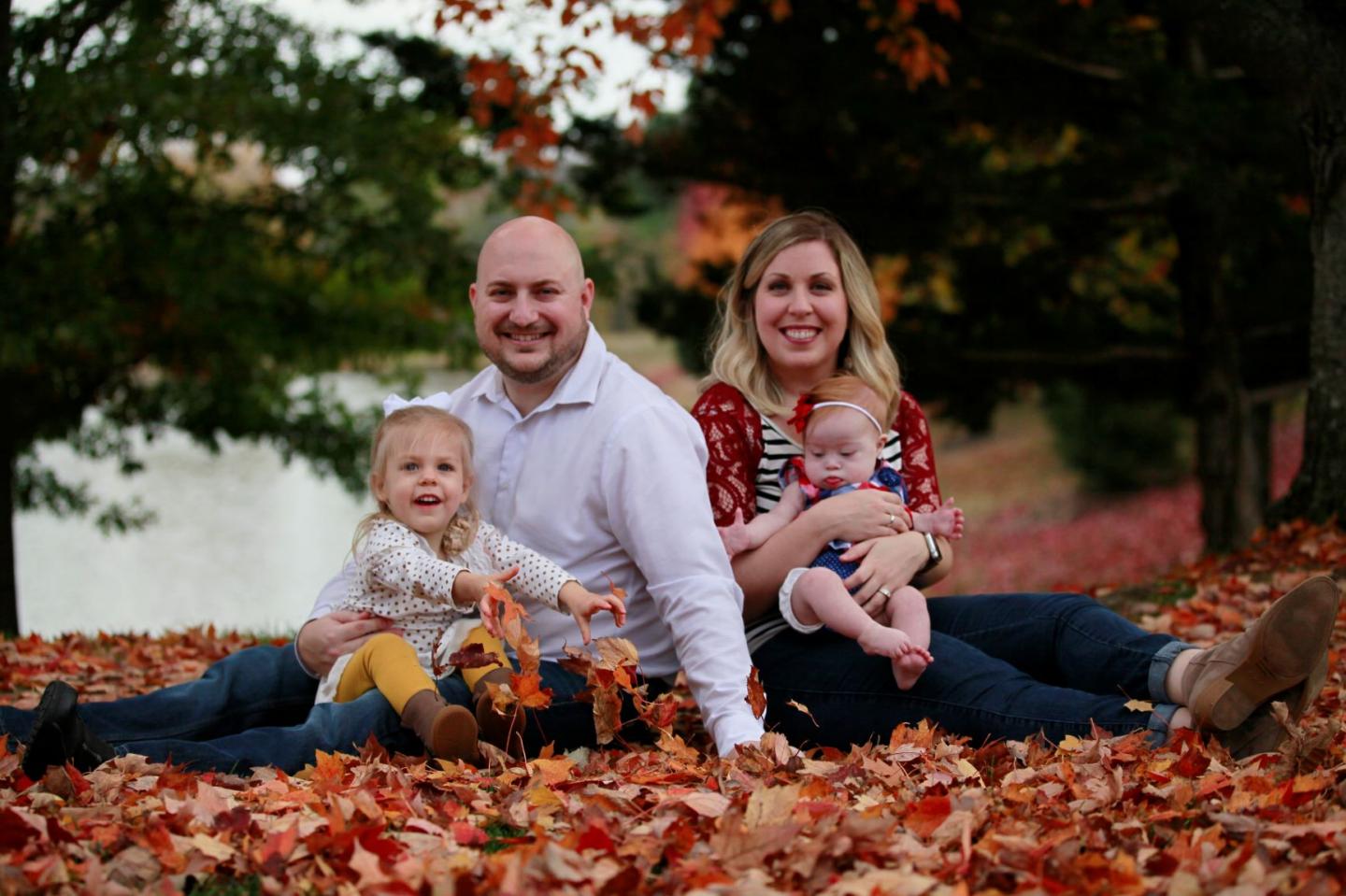 That night, I was put on a path I knew nothing about—and I was scared.
So many questions flooded my mind:
What exactly is Down syndrome, and what does it look like for our family—for me and my husband, but also for Claire's older sister, Abigail?
Will Claire be bullied in school? Will she have friends?
Will she be able to live independently?
HEALTH COMPLICATIONS are common with the diagnosis, so that added to my panic. About half of all babies born with Down syndrome will have a heart condition requiring open heart surgery. Thankfully, Claire was in the luckier half. Other common issues include vision problems, hearing loss, immune system disorders, and hypotonia—or low muscle tone—which sometimes makes it difficult for babies to feed and can delay certain milestones like rolling over, crawling and walking. Like many babies with Down syndrome, Claire struggled with feeding, gaining weight, and upper respiratory issues, which led to a 22-day stay in the NICU. I roamed the hospital day and night taking care of Claire, and I will always be grateful for the strong coffee, hot showers, and comfortable bed at the Ronald McDonald House during her stay.
I never knew I would become part of entirely new community, one whose members are supported and enriched by the extra chromosome that binds us. While embarking on this unfamiliar journey, I found support through a couple of non-profit organizations, the DOWN SYNDROME CONNECTION OF NORTHWEST ARKANSAS (DSCNWA), and the DOWN SYNDROME DIAGNOSIS NETWORK (DSDN). I have met the most amazing people—people who lift each other up when it's needed most and people who share their trials and triumphs so we can all grow from those experiences together. And these incredible people are part of my life because of Claire.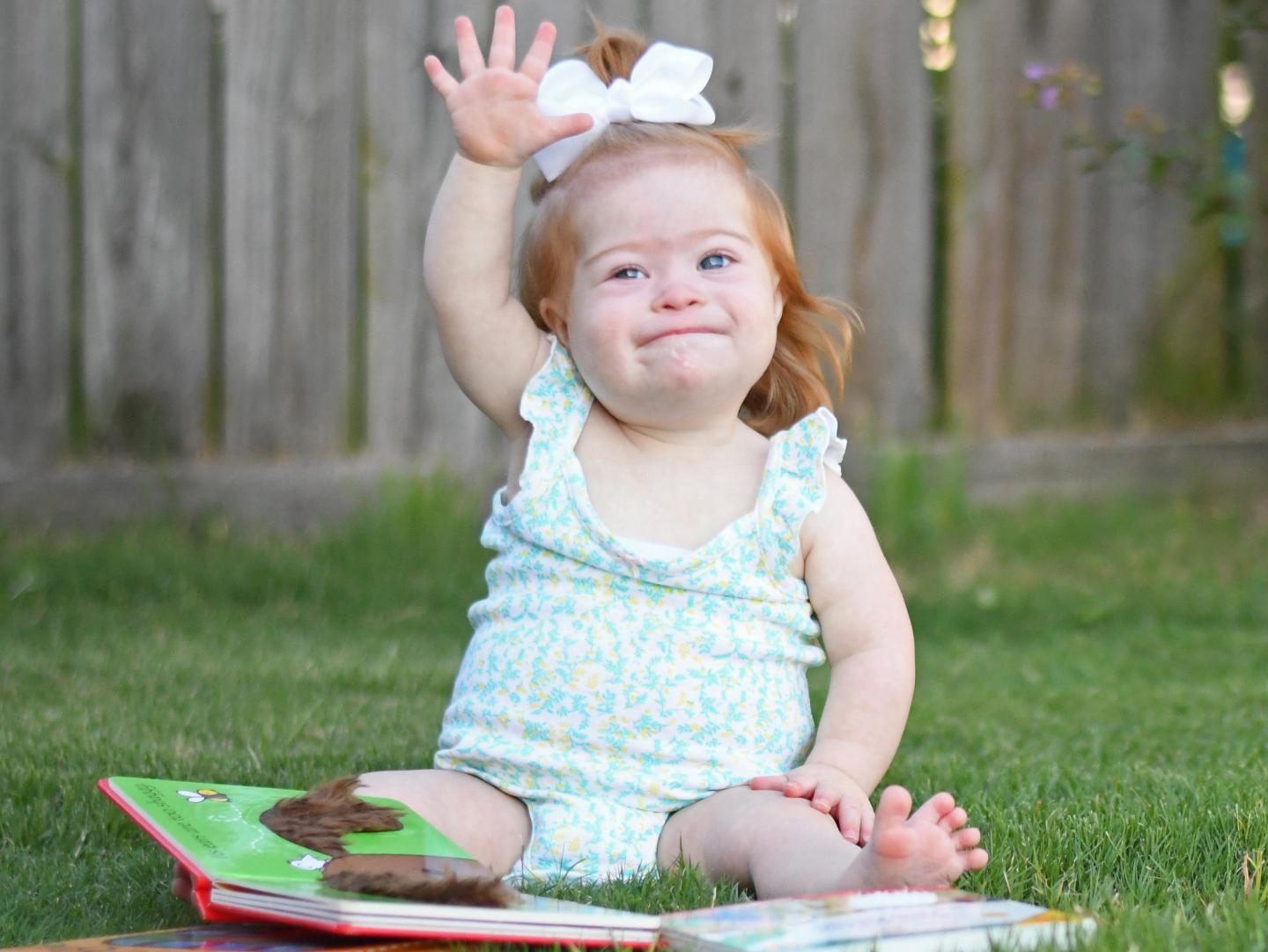 Fast forward two years: I wish I could go back to that scary night in the hospital and tell myself how wonderful life was about to be, and how much joy Claire would bring to us and all those around her. I would tell that doctor not to say, "I'm sorry," because Down syndrome is not a death sentence. We have our fair share of challenges, but having Claire has forced our family to slow down and enjoy the road less traveled. Claire may have Down syndrome, but that is not what defines her. She is still her own unique person, and oh, what a strong personality she has—she keeps us laughing daily! I have learned to not limit her, as she constantly surprises me. She is fully capable of doing anything she dreams of—it just may take her a little longer and with a little help.
I feel blessed in so many ways because the world of disability has made me more open-minded and has completely changed my perspective to see possibilities where others see limitations. I have become so much more informed about the difficulties people with disabilities and their families face daily. I was not aware that many families are fighting for services, education and assistance. I didn't realize that adults with Down syndrome were lobbying for their own rights. Since becoming an advocate, I've realized we still have so much work to do!
When I heard about Tyson Foods' DISABILITY AND ACCESSIBILITY AWARENESS BUSINESS RESOURCE GROUP (DAABRG), I knew I had to join. I currently serve as the group's Community Outreach Pillar Lead in Springdale, AR. It's a wonderful place where we can connect with others who have similar stories, and it's so important to find local resources for your child or loved one with a disability. I encourage other team members to join so we can continue building awareness, advocating for others with disabilities, and providing the necessary resources to create real change.
Join us on Thursday, March 21 for World Down Syndrome Day and "Rock Your Socks!" Wear brightly colored socks, mismatched socks, or any kind of fun socks in honor of our friends that rock an extra 21st chromosome. Make sure to snap a pic and share with us on social media using the hashtags #WDSD2019 and #DAABRG.
Published March 20, 2019.