KATHLEEN NOVAK, MS, RDN, Senior Manager of Wellness & Nutrition
MONICA STEWART, MS, Registered Dietitian Nutritionist
When it comes to how we feel about mornings, we're all a little different. Some of us are early risers and some of us can't seem to roll out of bed. The same can be said for our breakfast preferences—while some like to leisurely sip a cup of joe over a meticulously-plated meal, others may be grabbing a handful of whatever's convenient on their way out the door.
Reaching for protein is always a great choice to power through a morning of meetings, mayhem and maybe even a few mishaps. So we've put together a fool-proof quiz to help you determine which breakfast protein fits your lifestyle!
How Do You Morning?
Your alarm goes off—how many times do you hit snooze?
A. More than I can count on my fingers…
B. 0 – the early bird gets the worm!
C. Alarm? Who needs an alarm. I've trained myself to wake up naturally.
D. Sometimes I do, sometimes I don't—it depends on the morning.
What's the first thing you do after hopping out of bed?
A. Still in bed, tbh…
B. Make the bed.
C. Hit the gym.
D. I multitask—brush my teeth while getting dressed, etc.
What's your typical work ensemble?
A. Anything that isn't on the floor.
B. A freshly steamed shirt or blouse with iron-pleated slacks.
C. Anything comfortable and breathable.
D. Whatever style I'm in the mood for that day.
If you could describe your perfect breakfast, what would it be?
A. People have time for breakfast?
B. A decadent five-course affair.
C. Something that helps me meet my macros.
D. A buffet.
How do you usually commute to work?
A. Public transit—it'll get me there the fastest.
B. Drive—sometimes even the scenic route.
C. Bike—I like to get my blood pumping in the morning.
D. Whatever is most convenient—I'll switch it up.
Scroll down to see how you did!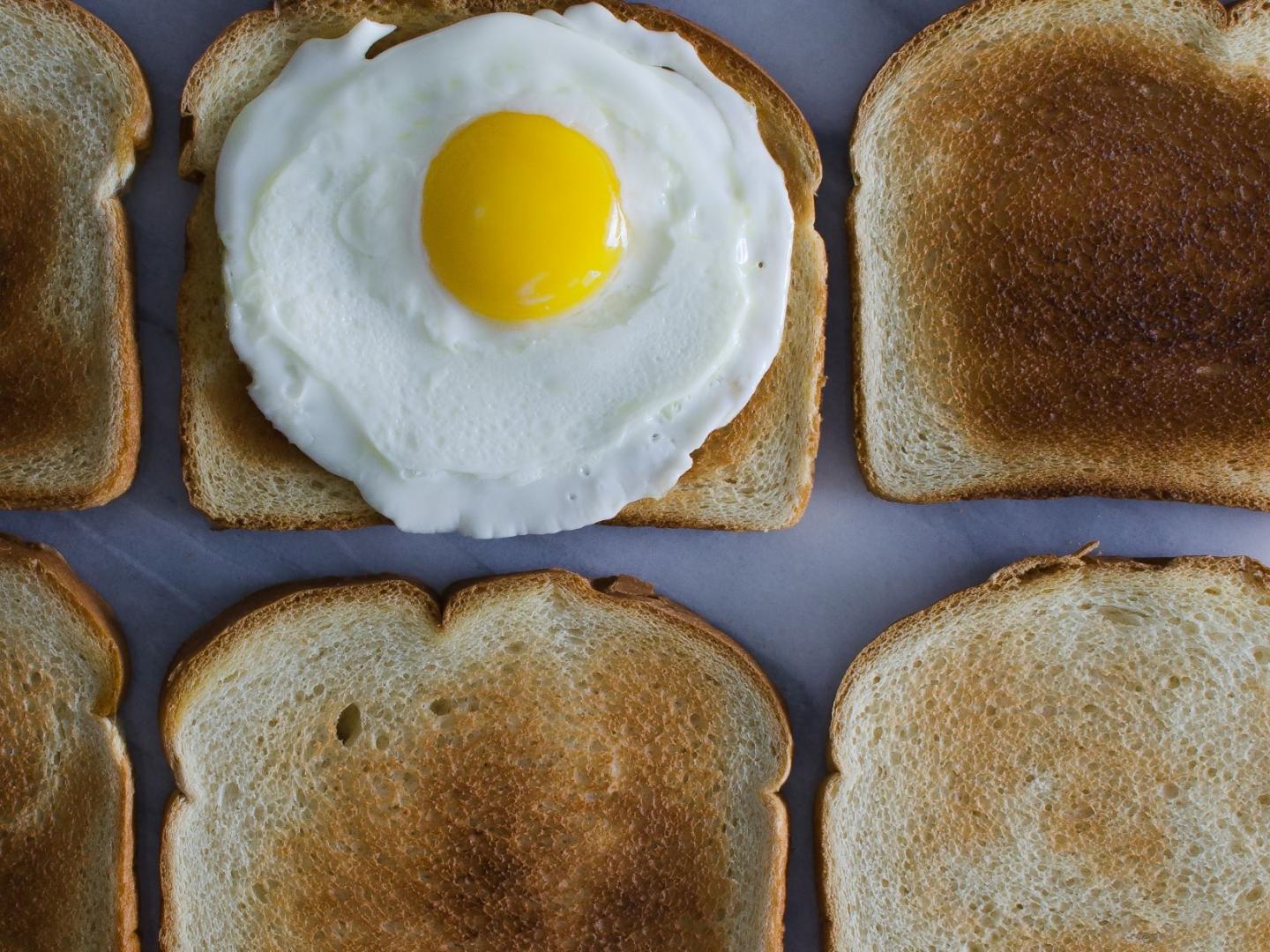 MOSTLY As: Sleep Savorer
You sure are, er, time-efficient? You're not alone! Tons of us hit snooze a thousand times every morning and give our clothes the sniff test before deeming them acceptable for work. We get it—you're busy and most likely exhausted most of the time, but that doesn't mean you have to skimp on breakfast.
Our JIMMY DEAN SIMPLE SCRAMBLES are a convenient, high-protein breakfast ready in under 3 minutes! So, go ahead and hit snooze one more time! Choose from a variety of cups that contain two liquid eggs, cheese and/or fully cooked sausage or bacon. Heat one up before you rush out the door, or with everything you need inside this cup, grab one to heat and eat when you get to work.
MOSTLY Bs: Morning Maniac
If there were ever a true morning person, it's you! You rise with the sun and you like to take your time to greet the day ahead of you. You carpe the dang diem with the best of 'em! We know you like to savor every moment, including breakfast. Whether your morning protein comes on a homemade BREAKFAST PIZZA or in your famous QUICHE RECIPE, it's clear you have time to experiment in the kitchen.
Our original premium pork sausage will add a unique flavor to your savory MORNING RECIPES! Choose from a variety of flavors like maple for a sweet and savory breakfast casserole, Italian to wake up with the smells of Italy, or a fully cooked original sausage to add a savory kick to any recipe.
MOSTLY Cs: Wellness Warrior
The lifestyle you lead is inspiring! You're always looking for foods that fit into your active lifestyle, but you're unwilling to compromise on taste. You look for foods that give you balance and energy to be active and help you start your day. Why not start your day with lean protein made from real ingredients?
A DELIGHTS breakfast could be just what you need to lean into a great day. The JIMMY DEAN DELIGHTS EGG'WICH, contains fewer than 300 calories and offers a high-protein breakfast without the carbs from bread. You're welcome!
MOSTLY Ds: Gradual Grazer
You want what you want, when you want it, and we applaud you for that. Maybe you're not ready for a full meal when you start the day and prefer to take a "little bit of this, little bit of that" approach to your morning routine.
These two options are ready when you are: Jimmy Dean Protein packs and HILLSHIRE SMALL PLATES offer a variety of flavors in a portable package. These 'no heat, just eat' options are the perfect protein snacks to open, eat, and enjoy…whenever you're ready.
Share your results with us on social!
@TysonFoods
Published March 14, 2019.