Igor German, Associate Brand Manager Tyson Cooked Nuggets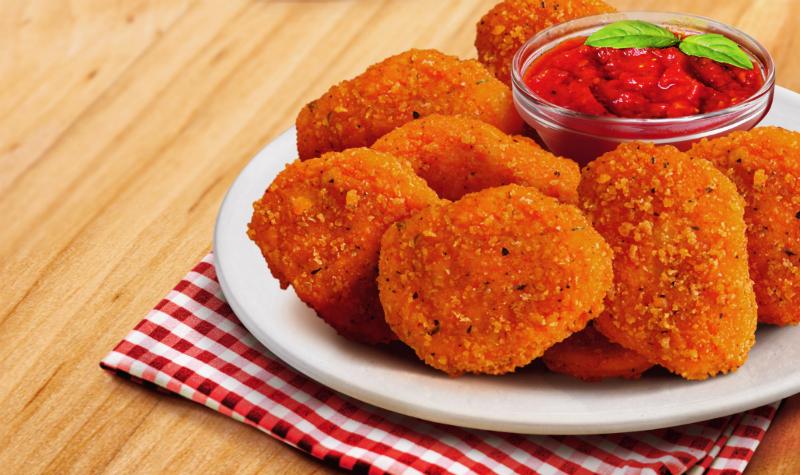 Not all kid-created concoctions are James Beard award-worthy. White rice and ketchup, anyone? How about potato chips and whipped cream? Who's ready for some spaghetti à la barbeque sauce? While we don't expect to see Barb-a-ghetti on menus anytime soon, there's no shortage of imagination.
At Tyson, we look at trends and listen to consumers, retailers and restaurants for insights into how people eat and how we can make that experience better. The result? Imaginative foods that surprise and delight, including delicious combinations that can amplify the things that consumers love.
Take our Tyson® Chicken Nuggets. We've been witness to the rise of chicken as a topping on pizzas at restaurants, and we know that with our chicken nugget consumers, frozen pizza is one of the fastest growing categories in the store. So, we asked the obvious: can we combine two of America's favorite foods, nuggets and pizza?
"I'll be honest. When I first heard the idea of a Pizza Nugget, I was skeptical that we could make it work," said Shanna Motl, the lead R&D scientist behind the project. "But when we actually made the first couple batches, I couldn't believe how good it was." Thanks to some creative work from our breading supplier, and Shanna's kitchen wizardry, the Pizza Nuggets were a far-away favorite.
But from the start, something was missing. We were landing on a good pizza taste, but we knew that pizza isn't just a flavor, it's an experience – there's the crunch of the crust, the softness of the cheese, and the aroma of herbs and garlic. If we could deliver the experience of pizza in the vehicle of our much-adored chicken nugget, we knew we'd have an unstoppable combination. So, we added bits of mozzarella cheese to the meat, included some pepperoni dust in our breading and played up the basil and garlic flavors. The result came together in a nugget that is simply delightful, and unlike anything else on the market.
The new Tyson Pizza Flavored Chicken Nuggets are undeniably nuggets, undeniably pizza and undeniably something greater than the sum of the two – in this case, 1 + 1 = 3.
Published February 8, 2019.