Pat Bourke, Manager of Corporate Social Responsibility
In times of crisis, Tyson Foods is there to help. That's one of the top reasons I love working for this company.
In the midst of the longest government shutdown in history, hundreds of thousands of federal workers are going without pay. So, to help them put food on the table for their families, Tyson has rallied our troops and stepped up to deliver more than 85 tons of food to the Washington D.C. area. That's about 685,000 meals flowing into the area this month and into February.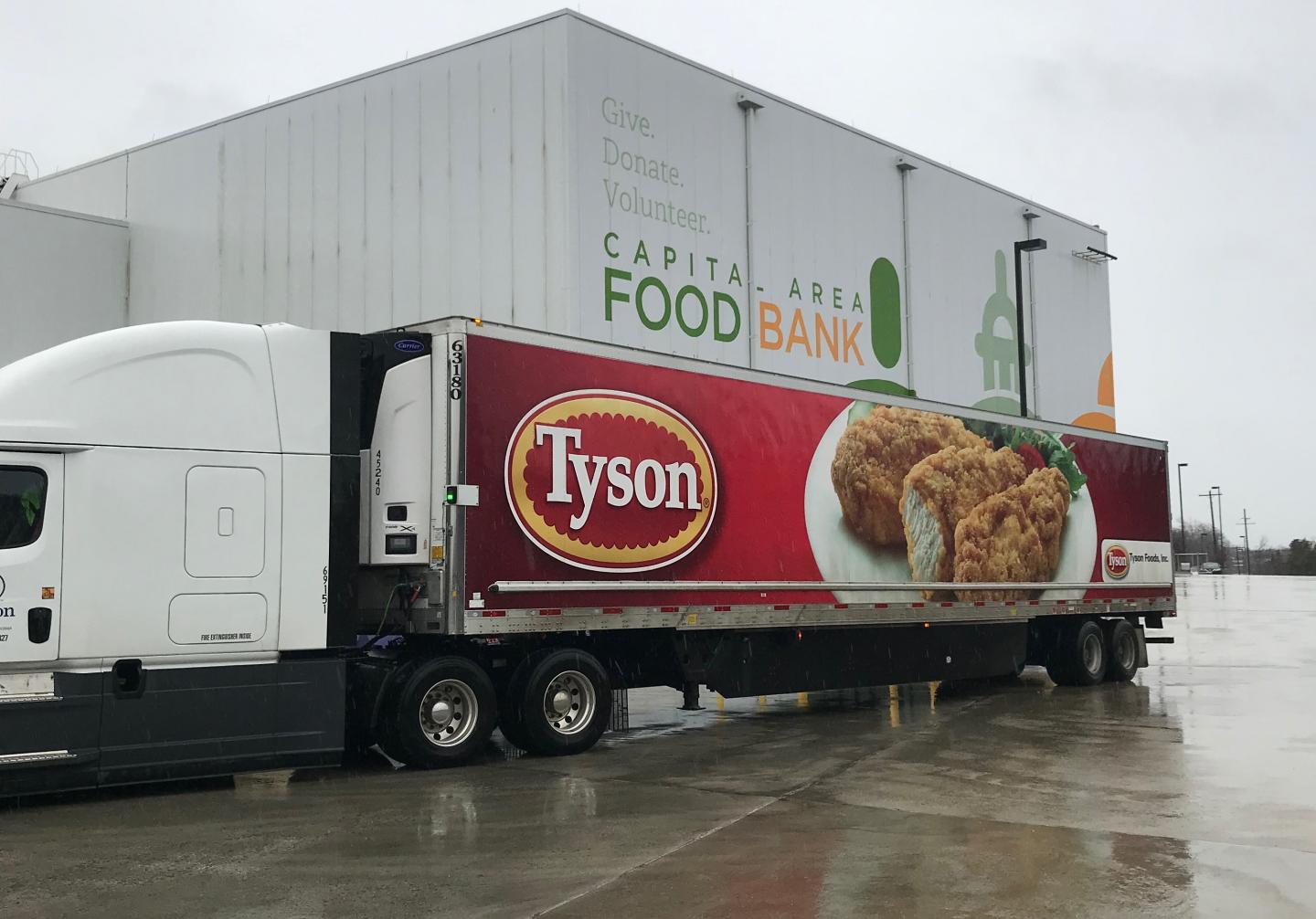 With every truckload donated, we have partnered with organizations who have capacity to receive and distribute the product where it's needed most, including:
THE DC CENTRAL KITCHEN, which will receive 14,000 pounds of chicken later this month to prepare for families in need

THE CAPITAL AREA FOOD BANK, which will receive three different truckloads of chicken over the next three weeks, including one in coordination with the League of Latin American Citizens (LULAC)

And the USO Warrior and Family Center at Fort Belvoir, Virginia, for distribution by the USO OF METROPOLITAN WASHINGTON-BALTIMORE (USO Metro) to Coast Guard workers and their families
From Government Relations to Corporate Communications to the Corporate Social Responsibility team, it has taken a village to make this effort come to life. But I believe the Transportation team deserves some extra credit.
To the drivers who are bravely navigating winter storms … to the fleet management who are calling the shots behind the scenes …. I want to say "thank you" for all that you are doing to bring relief to these workers and their families. Whether you're faced with tackling a special situation like this one, a disaster relief scenario, or just the day-to-day challenges of the business, you never fail to rise to the occasion. You are the true heroes of this operation.
Published January 25, 2019.