NIC BELMONTE, Manager of Brand Design
How many times in your career have you participated in a conversation around "design thinking," or been asked to participate in a "design thinking" exercise? It's one of the most commonly used buzzwords for organizations looking to enhance their product, brand or design experience. But what exactly does it mean?Design in action: Nic Belmonte (second from left) directs a photo shoot for President of our Prepared Foods group, Sally Grimes (second from right) and team.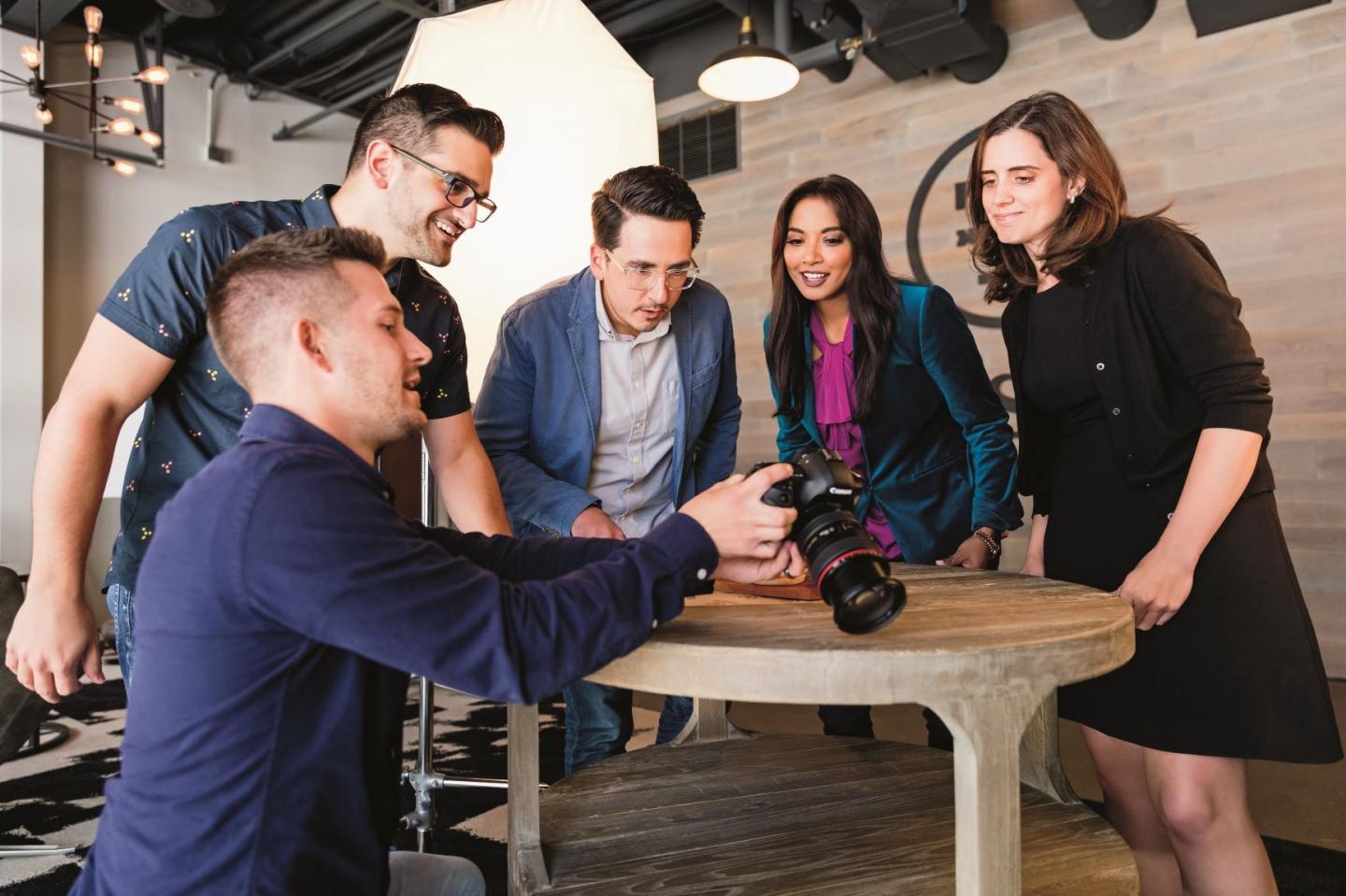 In simple terms, "DESIGN THINKING" is a concept that's stepped into the spotlight within the past five years that applies design principles across an entire organization in order to put the user experience first.
If you find the definition confusing or ambiguous, you're not alone. Even as a designer, I've noticed that the more people try to define it, the fuzzier it becomes. But that's exactly what design is: abstract ideas manifested or translated through a designer into an experience for a broader audience.
To break it down, take a trip with me to the MoMA. Van Gogh's The Starry Night is one of the most recognizable and adored pieces of art because of how easily it's interpreted by the viewer. Not to minimize the piece—yes, there's deeper meaning FOR THOSE WHO SEEK IT—but on the surface, people are enamored by those thousands of brush strokes and find universal beauty in the piece. In a world of painters who might paint a sky full of stars, that exact interpretation could not have come from anyone else's head except Van Gogh's, and whether you're an art aficionado or not, you're most likely familiar with the piece.
A more recent example is Steve Jobs and the iPad. In 2010 at his highly anticipated product reveal, Jobs said, "holding the internet in your hands is an incredible experience." He saw potential in the power of connection between people and technology, if only he could find a way to put it in our hands and touch it with our fingertips. Now, we are always one tap away from the world. So intuitive, even our children can navigate it with no instruction. So universal, it's hard to walk down the street without seeing several heads down, hands clutching an Apple product.
The common denominator in beautiful, simple, and powerful ideas is a well-developed and masterfully executed design. In the latter iPad example, think about the number of people it took to conceptualize Jobs' vision of 'touching the internet.' It took more than just a design thinking exercise to get everyone out-of-the-box. To create something that revolutionizes an industry, it takes a mantra—a mentality that everyone should embrace.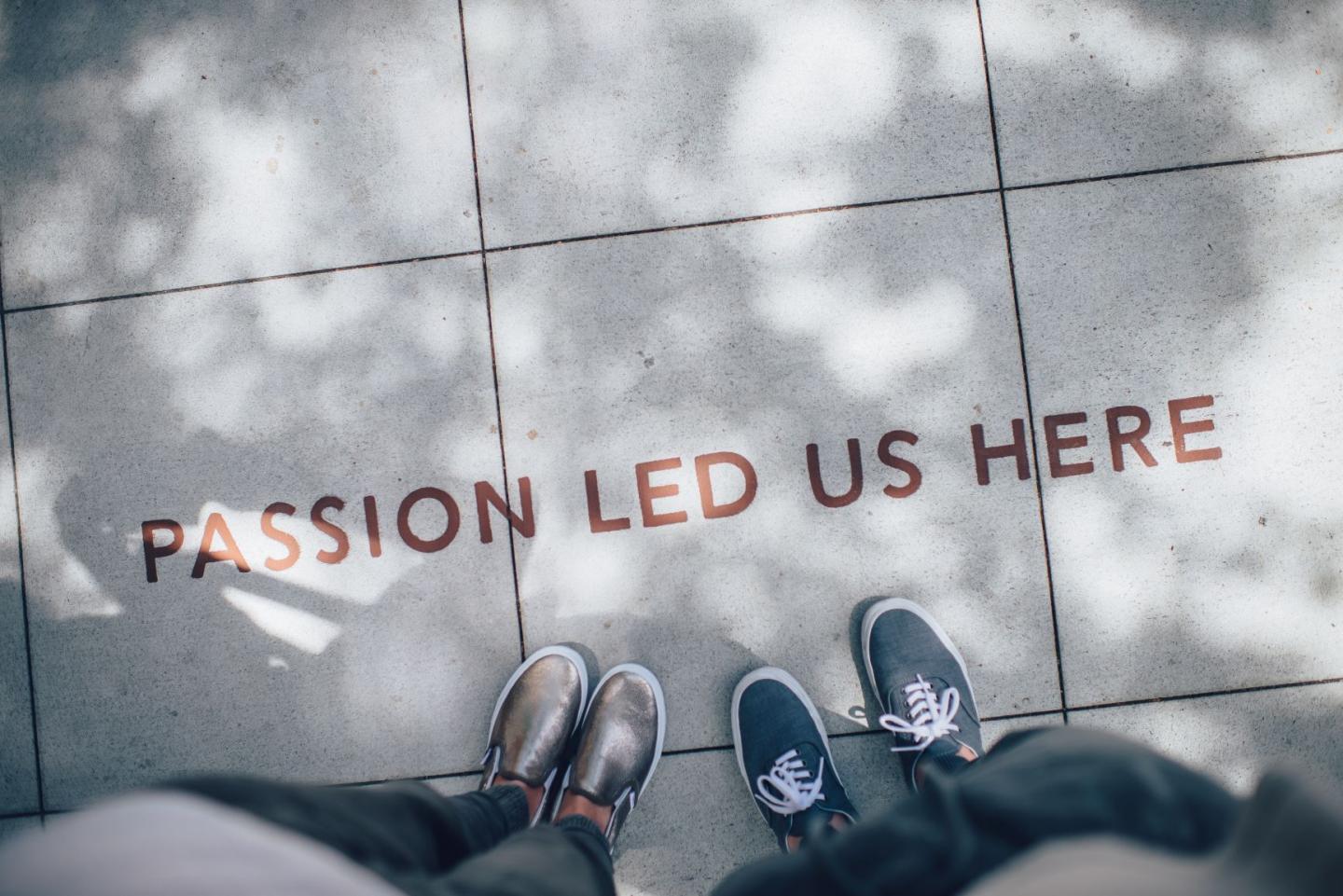 Design is much more than a few team members translating business objectives and abstract concepts into something functional and visually pleasing. It's about the journey of creating something with precision and thoughtfulness that presents new solutions to old problems. It's the mindset of working with our focus on the user experience, exploring several options by creating models and prototypes (that may or may not work), and maybe most importantly, the ability to embrace failure and continue asking questions until we've found the answers.
Most commonly, I hear "design thinking" used as a noun—an aspirational concept or process with a finite checklist. In reality, "design thinking" is a verb—it's a living, breathing thing: an ongoing mindset that continues to morph and adapt with the needs of our business and the consumer. That's why I prefer the term "design mentality."
Adopting principles of this 'design mentality' is easier to wrap our brains around than chasing the abstract definition of design thinking, and something we can implement without feeling the pressure that we need to be a designer to have permission to do it. Every team member, regardless of discipline, directly impacts the designed experience for our consumers.
Don't believe me?
What if Finance didn't properly budget for the development of the idea?
What if eCommerce and digital didn't make it accessible from anywhere?
What if Supply Chain didn't maximize logistics efficiency?
What if Corporate Communications never promoted it?
What if Consumer Relations never picked up the phone?Last year, Nic attended the Design for Business Conference at Yale University's School of Management.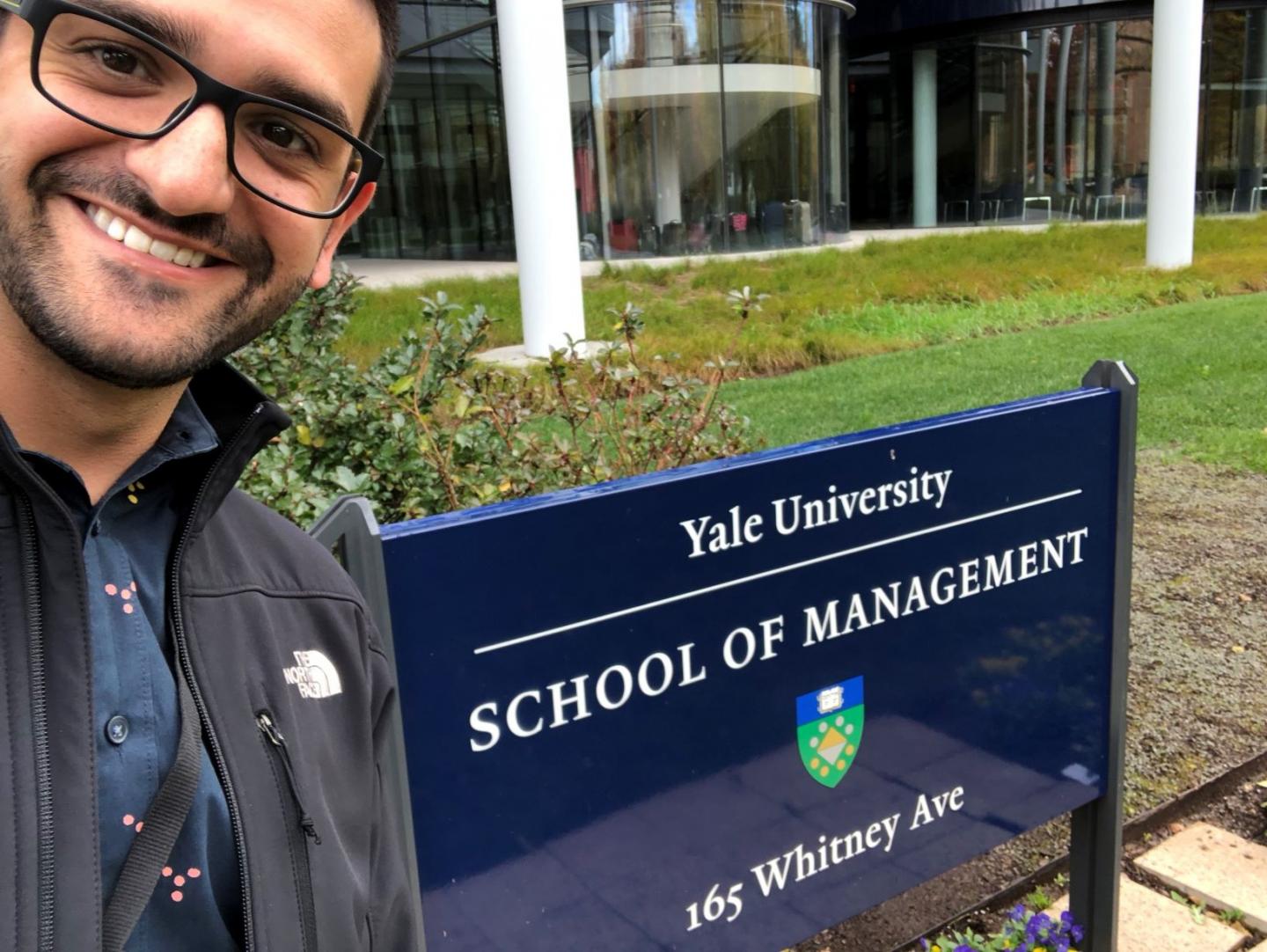 We all have the capability to impact and influence how someone perceives our brand or uses our product. Collectively, we are creating fragments of joy and designed happiness that have purpose and meaning. The end product is a mosaic of all our organizational efforts—not just those designers with the Adobe suite sprawled across 3 monitors and newfangled photo editing technology.
Now let's take the elevator down from that lofty rhetoric back to ground level. Here are some of the foundations of employing design mentality in our daily work routine:
Respecting and acknowledging the expertise of team members and the skills they've developed over years of practicing their specialization, then activating it against our own

Understanding that markets and consumers are changing so fast that we must be willing to flex and look at things with new eyes to adapt and stay relevant

Motivating, collaborating, and communicating in a way that enables teams to think about the fundamentals of product success: feasibility, business value, and desirability
Design mentality is something we all have inside us, it just takes patience and self-awareness to hone it. Take our tenacity and know-how, put it in a mixer, and set to blend. Break the linear structure of "this first, that next." Prevent hurdles before we reach them because we're creating together, communicating earlier, and working much more collaboratively. Start small, get quick wins, grow from there. Everything we need to do this is inside our teams, but we rely on each other to bring it out.
As we quickly approach a new decade, I challenge everyone reading this to take a moment and think about how your discipline affects the consumer. How can you make it better? Now tell someone and act on it. Creating that fragment of joy for consumers starts with that one small step.
Published January 24, 2019.