SCOTT ROUSE, Executive Vice President and Chief Customer Officer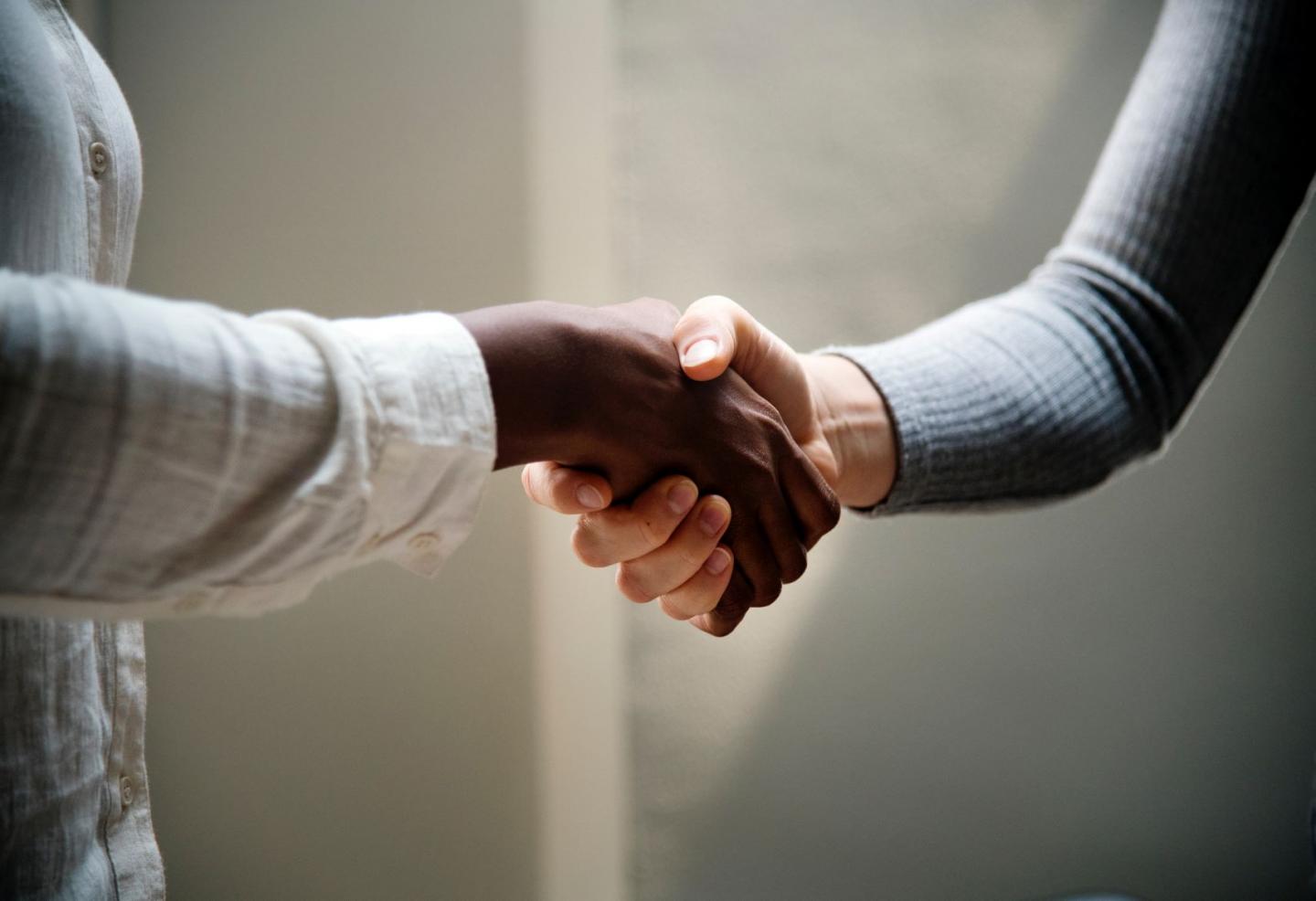 When our customers win, we win.
We partner with customers to delight consumers
in the constant pursuit of growth.
Every day we take the opportunity to
strengthen our customer relationships
by working together as a team.
As consumers demand our products we
promise to be indispensable to our customers,
as our customers are indispensable to us.
We will remain externally focused, agile and
constantly educated in consumer insights.
We are optimistic and solutions-driven,
turning challenges into opportunities and
finding ways to keep growing together.
The Tyson Foods Customer Promise is ambitious, for sure. It says that we'll be there for our customers today—and tomorrow. It says we'll do it in a way that sets them up for growth and success. It says it's not "us" and "them" but that we're in it together. And it says we'll do it all with a smile and positive intent.
Now, some of this is aspirational. We're always striving and able to be better today than we were yesterday and better tomorrow than we are today—it's true for every person in every role. The Customer Promise calls this out right up front: We're in constant pursuit of growth. And this will always be the case because we know that the world is evolving and it's evolving quickly. We have more people on the planet than we've ever had before. That means we have a responsibility to make sure the world has enough food. And we know we have to be progressive and thoughtful about how we do it so we don't put a strain on our environment. Evolving technology, artificial intelligence and automation are driving so much today, as are other physical changes like solar and wind power, battery powered cars, driverless cars and trucks—and on and on. All of this is occurring in a world focused on the constant pursuit of growth and change in everything we do personally and professionally.
But much of the Customer Promise happens right now, each and every day, because our team members make it happen. Of course we have our own purpose and values—you can read about those right here on our website. But when it comes down to it, if our customers aren't meeting their goals, if we don't understand what they need to take care of consumers, guests and patrons, then we can never be successful in our own ambitions. So we listen; we ask questions; we seek to understand. And we use that insight to ensure they have the products that consumers, guests and patrons want to buy—and to shape the way we develop our products and our business. It is definitely about the consumer and our products delivering upon solutions they demand. It's also about the way products are made, how we take care of our team members making our products in the plants, working together with our business partners to find solutions, supporting our communities. The list goes on and on. Priorities and concerns for customers are priorities for Tyson Foods. That's the only way we can succeed together: working together, educated, agile, aware and informed.
The way we bring this all together, though, is something that you can't teach. It's embedded in our culture and every team member brings it to every challenge and every celebration. We are optimistic and solutions-driven. We are not the "it can't be done" team. We're the team that says, "Let's think about this. How might we? Where there's a will, there's a way." You can't teach someone to care. You can't teach a pessimist to look for positives and optimism. What we can do is bring the best people on board—we find energy makers—we challenge them to do their best and be their best. The rest begins to fall into place (with a little sweat equity thrown in, of course—if you're afraid of hard work that's a problem!). When Jimmy Dean said, "I can't change the direction of the wind, but I can adjust my sails to always reach my destination," he couldn't have known that his company would someday be a part of something as big as Tyson Foods. And he couldn't have known that his words would underpin a promise that every Tyson Foods employee would commit to. But the sentiment is the same. We will all face challenges, we will all have problems to solve. At Tyson Foods, together, we will focus on the right things. We will find the solutions—with our customers, for our customers—with optimism and an eye toward the future. Finding ways to keep growing together. Because when our customers win, we win. And at Tyson, we play to win!
Published December 17, 2018.