Karren Peters, Senior Director of Marketing, Pet Brands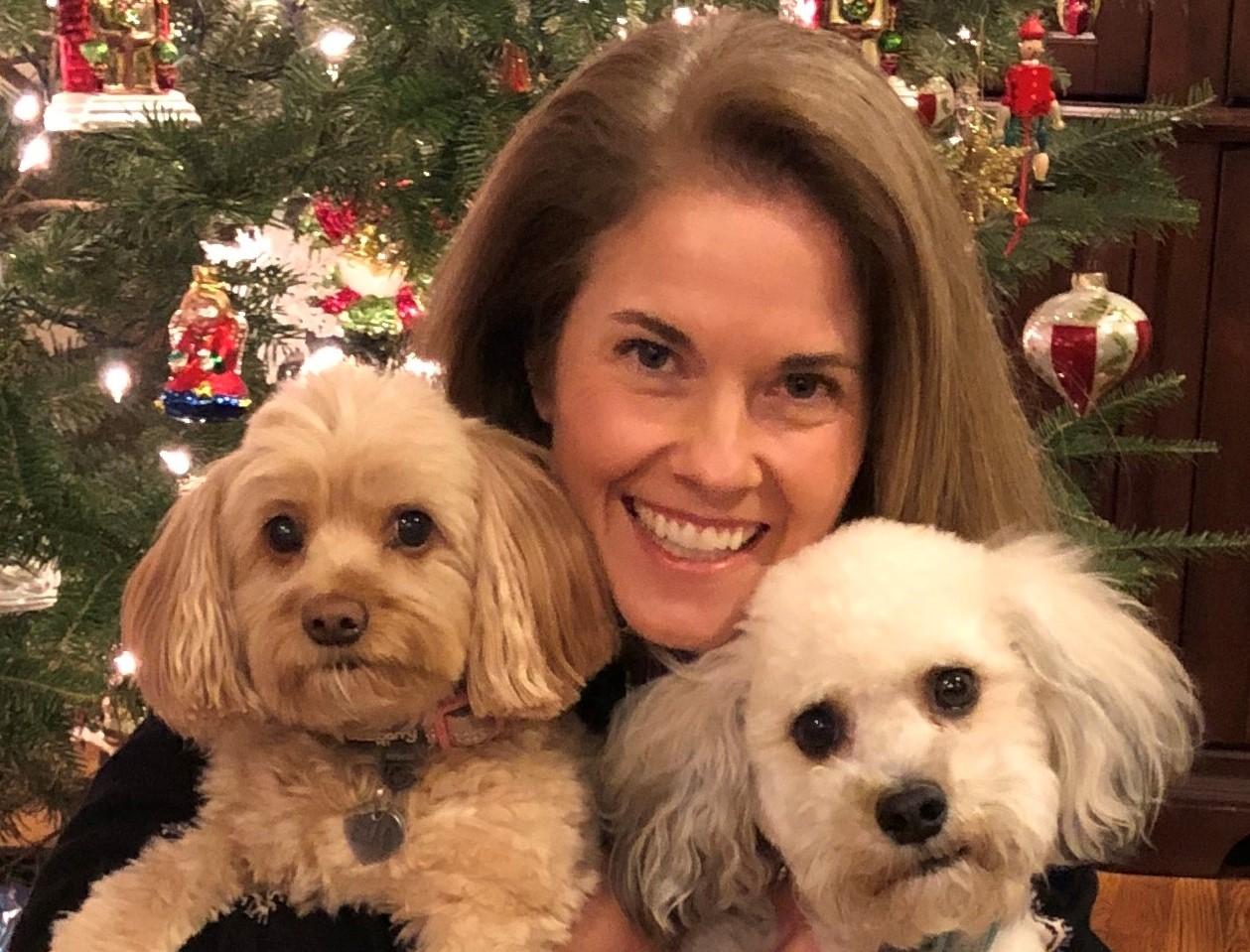 The holiday season is here, and for most, that means celebrating with friends and family. For about 105 million Americans, that family includes a faithful, furry friend. And for me, it includes Ella and Theo.
It's no stretch to say that Americans love dogs—in the past decade, U.S. households with dogs grew 25 percent, which is more than double the increase of total households in the U.S. It's also no stretch to say that those households benefit when they have a pup as part of the pack. Just look at some of the ways dogs make each day better:
Improved heart health. Dog owners are MORE PHYSICALLY ACTIVEthan people who don't own dogs, and have also been linked to having a REDUCED RISK OF CARDIOVASCULAR DISEASE. Several studies even show that just the act of petting a dog can lower heart rate and blood pressure.
Good for mental health. Not only do 95 percent of dog owners say their dog has a positive impact on their mental health, there is research that shows dogs CAN REDUCE ANXIETY. Research also shows that bringing your pup to work LOWERS STRESS LEVELS and has a positive impact on job performance.
Feeling connected. The feeling of belonging is a psychological need for all humans. One study found that pets gives the same "warm fuzzies" as our friends. Pet owners were found to be LESS LONELY AND MORE CONFIDENT than people who didn't own pets.
With all the support we receive from our furry family members, it's only fair we give them the recognition they deserve, especially when it comes to stuffing Fido's stocking for the holidays.
Most of us love to spoil our dogs—three-fourths of dog owners, to be exact! But when it comes to pampering your Pinscher or splurging on your Spaniel, it's not always about price. Dog owners rank high-quality protein as the most important attribute when looking for products that impact the health and nutrition of their dogs.
High-quality treats make pet parents feel more responsible in caring about our dog's overall well-being but are also an expression of love. While any treat can be used to reward good behavior, natural meat treats are a way to reciprocate the unconditional love pups give us every day.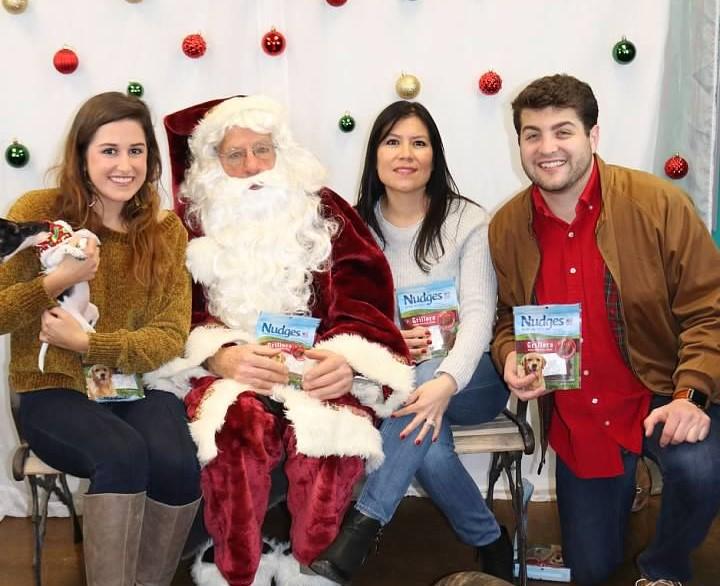 For our team at Tyson Foods, our dogs aren't just our best friends. They're the inspiration for the work we do. We make treats for the canine-kissing, belly-rubbing, fetch-fanatic dog parents who want to show a little extra appreciation for their pups. When we decide what to put in our treats, we do it with our own dogs in mind. That's why you'll only find simple, natural ingredients in Nudges® Dog Treats. Each treat starts with real USA sourced chicken or beef, and contains no artificial flavors or artificial preservatives, so you can feel good about feeding them to your dog.
This holiday season, our team has been focused on spreading joy to more than just the dogs in our own homes. We were devastated to see the damage done by the recent Camp Wildfire in California and heartbroken to learn about the number of displaced animals. In response, we donated more than 7,800 lbs to Butte County Animal Shelter in Chico, CA and Baldwin Park Animal Care Center in southern CA.
In preparation for the holiday season, we're donating 225 lbs. to local animal shelters in the Northwest Arkansas area.
Express your gratitude this holiday season—say it with a Nudge™
Published December 14, 2018.