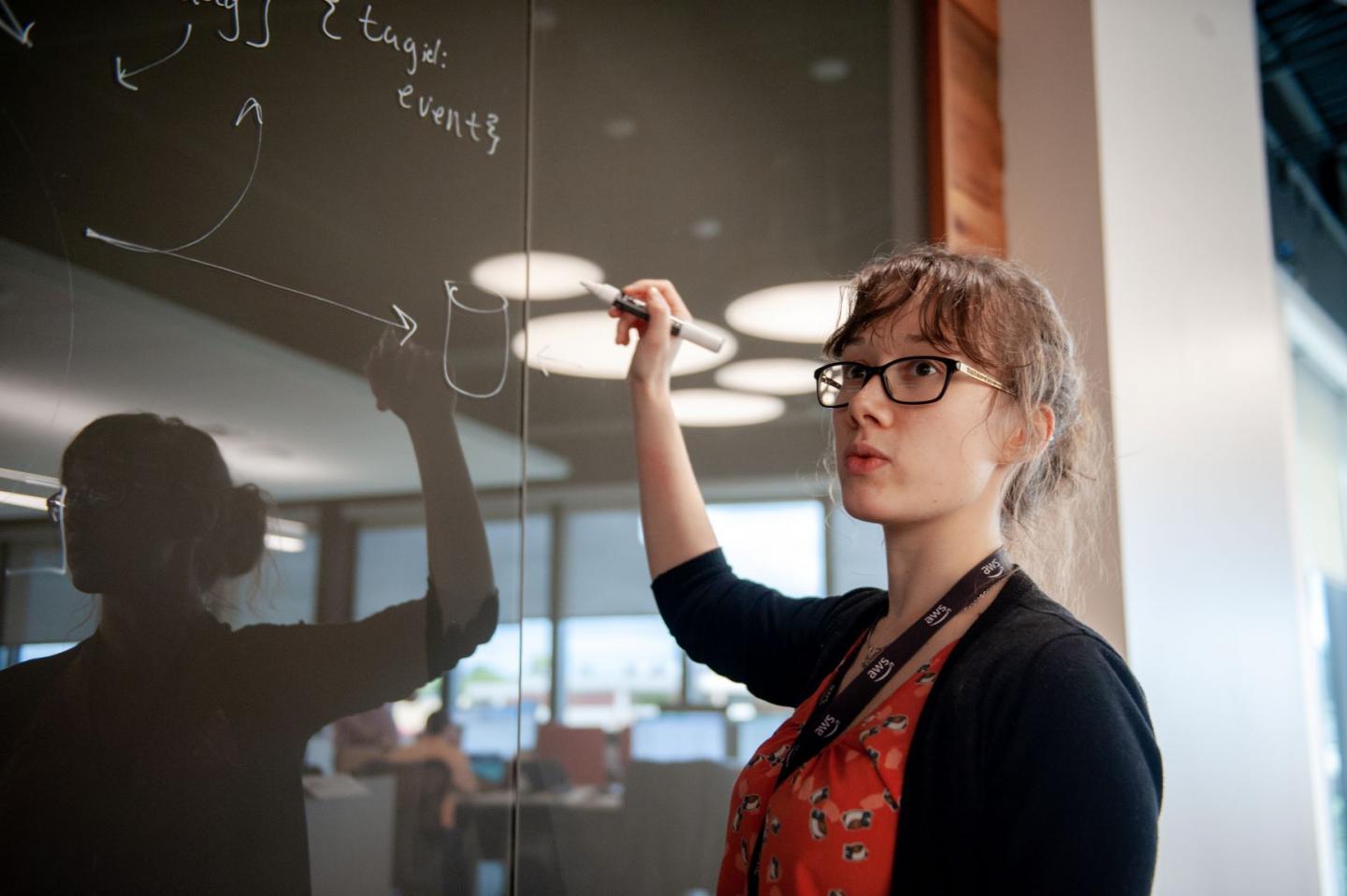 I joined Tyson Foods right after graduating college. At the time, I wasn't sure what I was getting myself into – but every day, I'm happy this is where I landed, and can't picture myself anywhere else.
At most big companies, it can be hard to navigate the waters and find your place among the crowd. But since day one at Tyson, I've known I had a voice at the table. Our team is leading the charge on Tyson's digital transformation, and I can say with confidence that every single person is playing a major role. From tracking our products across the supply chain with computer vision and machine learning to finding new ways to drive sustainability with IoT technology, our team is always coming up with an innovative way to move the needle.
Across our team, I estimate 90 percent of our time is spent finding solutions to new problems and emerging technology is typically the first place we look for answers. As we vet new technologies, the most difficult challenge is implementation in a way that makes the new technology easy to use and understand. If something we create isn't easy to use and/or repeatable by nature, then we can't evangelize the new application, system, or process. It's simple to make things work, but to make it digestible for a big audience is its own challenge.
What would I tell a recent grad or brimming technologist? Silicon Valley isn't the only place you can innovate, and it's certainly not the only place you can make an impact or drive change.
Throughout my professional growth, my role has expanded from didactic work to more design-driven endeavors. As opposed to executing on someone else's directive, I design and implement my own systems – which is meaningful and has the potential for business impact. I spend a lot of my time reading white papers or researching new technology to drive change at Tyson Foods. This has resulted in some new ways we're using technology, from computer vision at plants to IoT in our water systems. In many ways, I know my work makes a direct impact on moving the company forward, and ultimately, the bottom line.
Look for the unexpected places and you just may surprise yourself in how you can raise expectations for how much good technology can do.
Published November 8, 2018.