The votes are still being counted – and in some cases recounted – however, it appears voter turnout in Tuesday's election may be highest ever for a mid-term election. SOME REPORTS estimate 113 million ballots were cast nationwide. That's well above the 83 million cast in 2014 and 91 million in 2010.
We're pleased we played a part in getting out the vote. Tyson Foods was one of about 140 companies that joined the Time to Vote campaign, a nonpartisan effort led by CEOs interested in increasing voter participation.
As a major employer we believe we have a responsibility to encourage our team members to exercise that right. We initiated some voting efforts in the past, but this was the first time we took part in a more formal, company-wide initiative.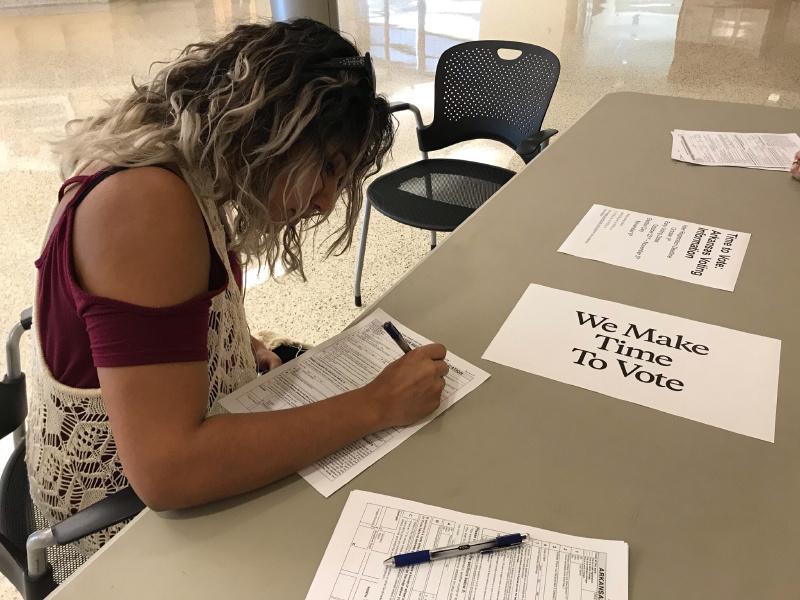 We promoted voter registration and offered details about early voting and absentee ballots to help make it easier for our people know where and when to vote. For example, this fall dozens of team members signed up to vote at registration drives at numerous Tyson Foods locations such as Robards, Kentucky; Storm Lake, Iowa; and Center, Texas.
Some national media outlets even took note of our involvement in the voting campaign, with stories mentioning our company in THE WASHINGTON POST, THE NEW YORK TIMES and THE WALL STREET JOURNAL.
While the mid-term election is now over, our interest in voter participation is not. We're committed to planning voter registration drives for our team members every two years to coincide with the major election cycle.
Published November 7, 2018.