When it comes to industrial maintenance, there is a critical skills gap for this generation. In fact, nearly 60 percent of Tyson Foods' maintenance and refrigeration employees are 50-years old or older. Today's workforce often pursues office jobs, depleting the pipeline of talent for trade-focused employees. Tyson Foods has created a unique approach to shrink the skills gap while creating an easier path for those interested in an industrial maintenance career.
Through our CONNECT 4 PROGRAM, we're working with local communities to establish new, state-of-the art training facilities and partnering with school districts to develop a student-focused plan that provides critical trade experience before graduation. This program allows students to develop both theoretical and practical knowledge of industrial maintenance, a trade specialty with 85 different skills. The CONNECT 4 program currently links the Arkansas school districts of Berryville, Eureka Springs and Green Forest to introduce high school juniors and seniors to Industrial Maintenance.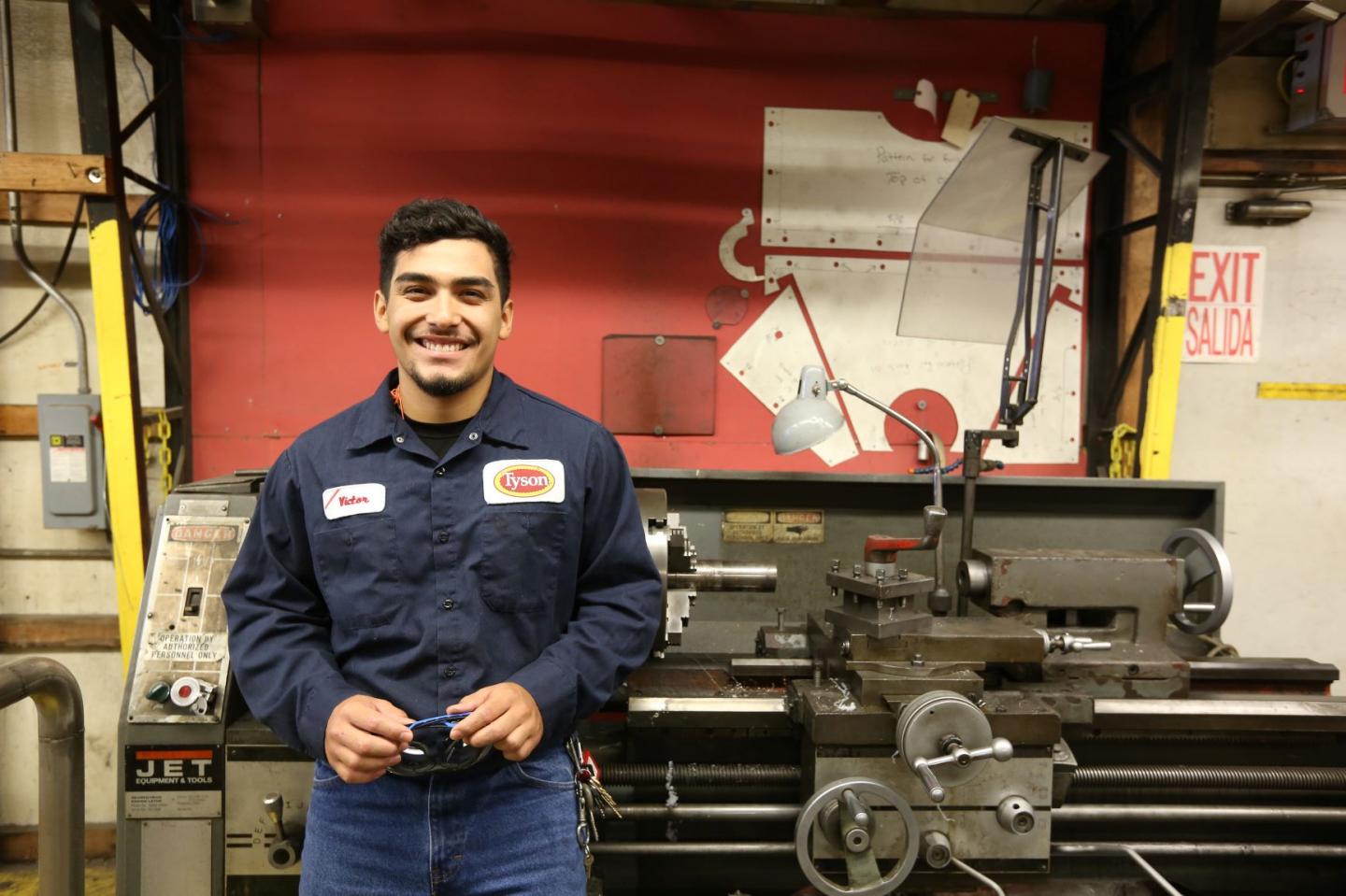 This program allows students to spend half their school day in an industrial maintenance pre-apprenticeship to get a head start on their career paths. The program isn't limited to serving students; community employees can also enroll in night classes through an apprenticeship school or partake training opportunities.
Recently, in Berryville, Arkansas, we worked with Multi-Craft Inc., to convert a 12,000 square foot U.S. Army National Guard Armory into a state-of-the-art mechanical electrical training establishment.
CONNECT 4 offers dedicated areas of instruction including: safety, workplace culture, career readiness skills, electronics, electricity, HVAC, ammonia refrigeration, material handling, robotics, automation, plumbing, basic construction, as well as other related skills that are essential for Tyson Foods' business operations.
Students can earn certifications in NCCER industrial maintenance, Power Industrial Trucks, safety, machining, metal working, among other related trades. When they're finished with the program, we also provide the assistance students need to continue their post-graduate studies.
A steady supply of trade skill talent is essential when working in the food industry. Supply chains, plants and transportation all require steady and reliable maintenance. Currently, CONNECT 4 has 29 active high school students, as well as eight Tyson team members enrolled in the Industrial Electrical Apprenticeship at night, and we're continuing to grow our offerings and develop new training facilities in critical areas across the country.
Published October 25, 2018.