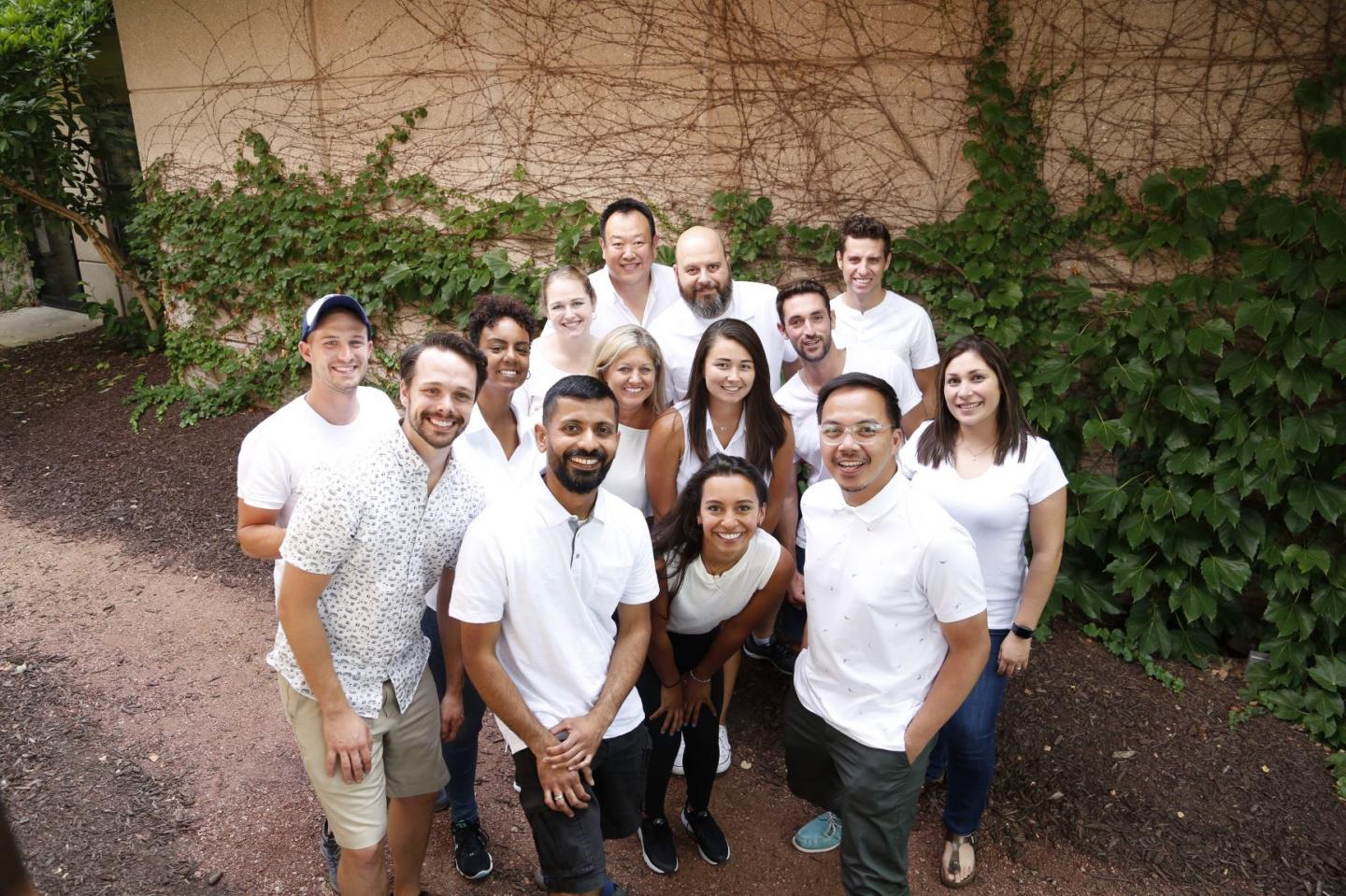 How do you challenge a group of team members from eclectic backgrounds—professional and personal—to rethink everything they know about the what, the how, and the why of innovation?YOU START BY GETTING THEM INSPIRED.
For the TYSON FOODS INNOVATION LAB, a hand-picked team from across the organization with a range of diverse representation, that inspiration came, in part, by way of Chicago Ideas Week.
Chicago Ideas Week is a seven-day event featuring more than 200 global thought leaders and innovators speaking on topics ranging from leadership, to science and technology, to politics, to food and culinary, and even to religion. Attendees can pick and choose which events they want to attend, and the best part is that most of the events are within a few miles of the Tyson Foods Chicago corporate office.
Not only has Chicago Ideas Week been integral in motivating the Innovation Lab team to work with speed and agility—never being afraid to 'fail forward'—but it's also a key piece of our history. Chicago Ideas Week 2018 marks one year since the Innovation Lab was born.
Attending this event last year was the first thing the Innovation Lab did together as a team. I remember sitting next to my new boss in the Harris Theater at the culminating Ideas Day event, thinking that this was not going to be like any assignment I'd had before. I quickly realized I was right.
As I reflect on the past year about the many lessons I've learned about fostering innovation, two of the most important aspects are authenticity and passion.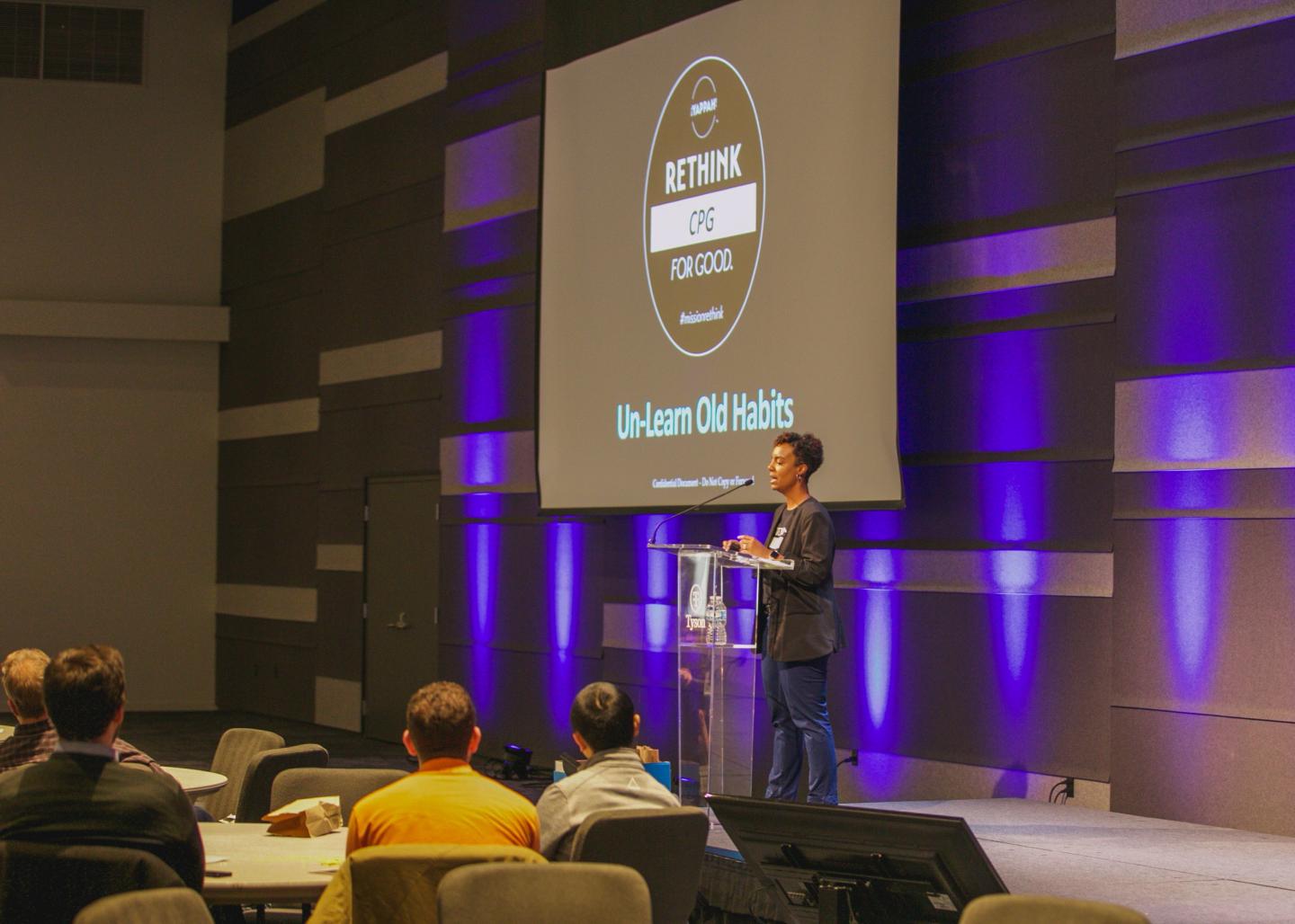 Being yourself is key to being innovative.
In just one small team, the Innovation Lab has a wide range of representation, not only across functional expertise, but also across race, religion, country of origin, and sexual orientation, just to name a few. Often in a corporate environment, these are the differences that everyone sees but no one talks about. Chicago Ideas Week explores all these facets and more.
This event gave us the space to address these topics head on—as a team. By diving into these deep topics after only briefly getting to know each other, we set the precedent that the Innovation Lab was a safe space where you can be yourself, whatever that means for you. And I have learned over the past year that being yourself is key to being innovative. When you aren't afraid to express your thoughts, feelings, and objections; when you are willing to say it in the room, that is when truly disruptive ideas can be born.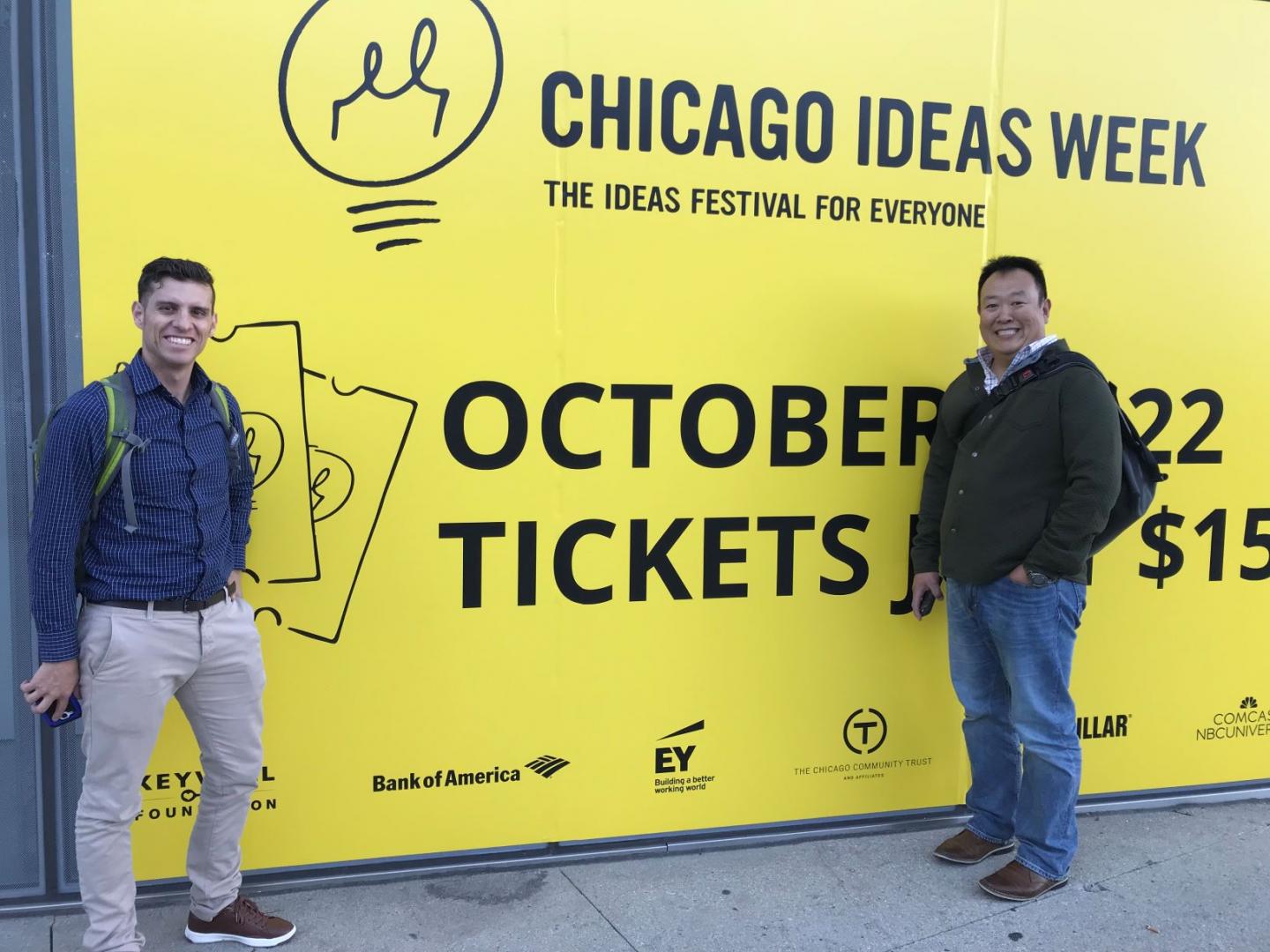 Intensity creates greatness.
By looking at topics beyond innovation in food, such as technology, politics and more, we pushed our minds to explore all possibilities. At Chicago Ideas Week, we were exposed to what others were doing in various areas of innovation, which encouraged us to examine what we could do if we put no limits on ourselves. It reminds me of my son, a 9-year-old who has an unrivaled passion for basketball. His desire to be great is so strong, that he chooses to train at least six hours a week, sometimes with a weighted ball. I know, it sounds pretty intense. But that's how Chicago Ideas Week feels to us—pretty intense.
Sometimes intensity is required to create greatness. The thing about training with a weighted ball is that when you go back to your regular ball, it actually seems more manageable. By being exposed to the weighty topics and challenges at Chicago Ideas Week, we were better prepared when challenges inevitably came up in our own first project. And instead of dialing back, we doubled down, because if we're passionate enough to give everything we've got, there's no way we won't make an impact.
Over the course of one year we've created new brands, new go-to-market strategies, as well as products and packaging that we believe will truly disrupt the food industry. Chicago Ideas Week reminded us last year, and again this year, that our job is not just about making products, it's about making a difference.
As major players in the food industry, and as individuals, we have a responsibility to create a better city, a better country, and a better world for ourselves and those who will come after us. Some may think that attending events like these just gets in the way of the day-to-day work we all need to get done. We believe that every now and then, it's important to take some time away just to think, unlearn and rethink. Who knows, that may be just what is needed to come up with your next great idea.
Check out the Innovation Lab's first project, ¡YAPPAH!™ Chicken Crisps and learn more about how the team is rethinking snacks, for good.
Published October 24, 2018.