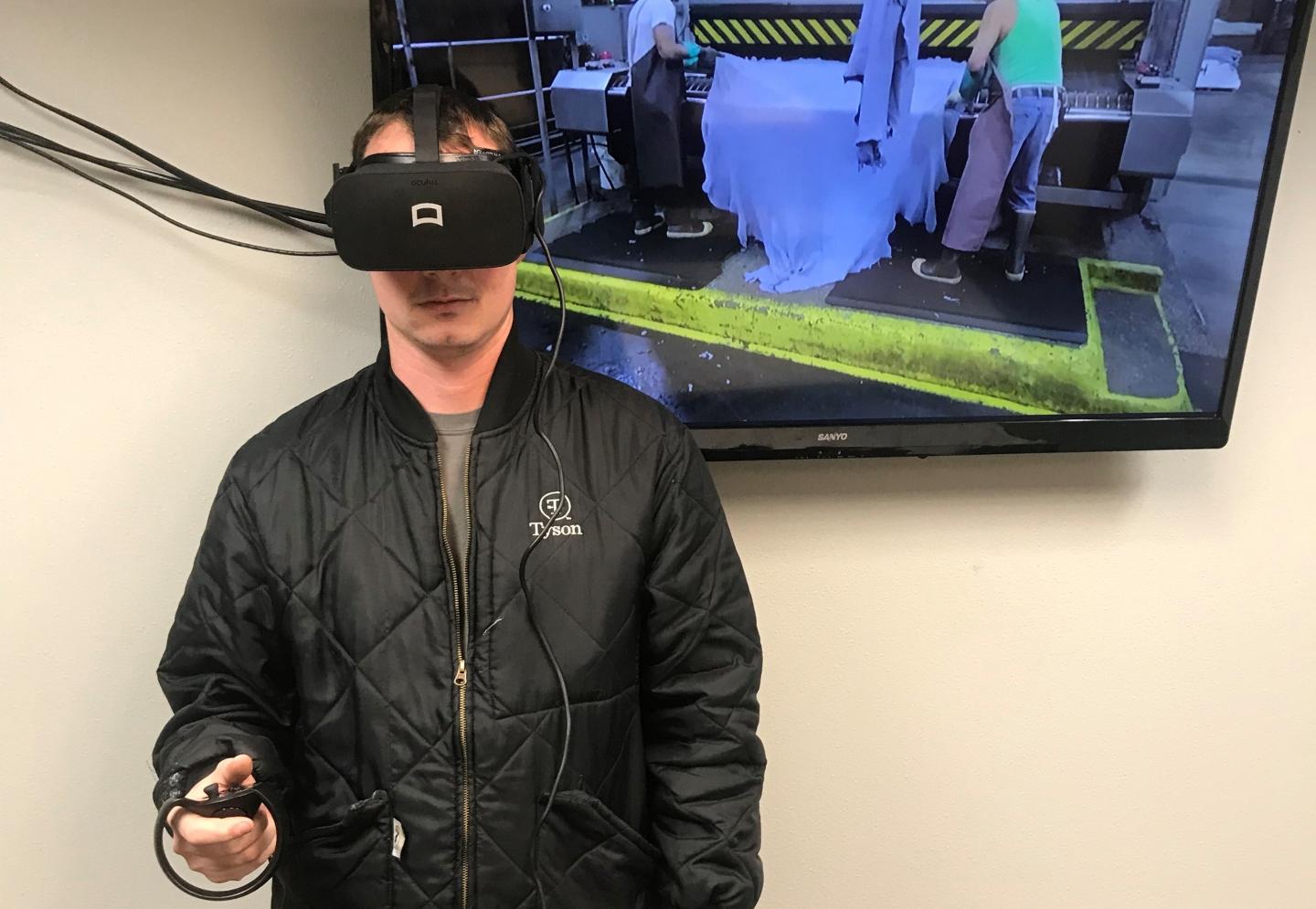 When you think of virtual reality (VR) in the food business, you're probably thinking of new food experiences—I bet workplace safety isn't close to the top of the list of things that first come to mind. But here at Tyson Foods, we're finding ways to use new technology to help prepare our team members to work more safely and efficiently.
Safety is a big part of the culture, and one of our key focus areas is training our front-line team members. Our commitment is to reduce workplace injuries by 15 percent – a goal we're working toward daily. In FY17, we experienced more than a 20 percent reduction in injuries and illnesses compared to the previous year. Our Safety Leadership Council studies incidents and deliberates ways to prevent workplace hazards, leading them to explore emerging performance training technology.
This focus led us to start a pilot project at our Dakota City, Nebraska, beef plant with STRIVR, a company that offers VR performance training for corporations and athletes. The training provides new workers with an immersive training experience before even stepping foot in the plant for example, trainees can put on goggles and virtually practice operating our plant's robotic arm to safely stack heavy boxes in high areas. The VR system simulates the plant setting for personalized learning courses.
New employees experience individual training that tracks involuntary eye movement to show level of engagement and understanding of directed prompts. In turn, it helps managers better understand training areas that may require extra attention. It also allows managers to hone in on team members' strengths, and skill them appropriately. Understanding that all employees learn at their own pace, we encourage them to continuously participate in VR training until they feel confident and well prepared to navigate a fast-paced work environment.
Along the way, we're collecting data on team member performance. We've already seen improved performance that we can trace back to the VR training itself. According to an internal questionnaire, our team members increasingly enjoy their safety training and remember what they learned more effectively. In addition, initial results from the pilot program have been positive, with 89 percent of learners reporting that they felt more prepared after the VR training.
We're hopeful that VR will continue to be an effective tool for influencing safe practices in the workplace.
Published October 23, 2018.