Last week, Tyson Foods Team members from Arkansas, Ohio, North Carolina, Pennsylvania, Tennessee and Virginia began arriving in Fayetteville, NC to set up our Meals that Matter disaster relief cook site to aid people in the region affected by Hurricane Florence.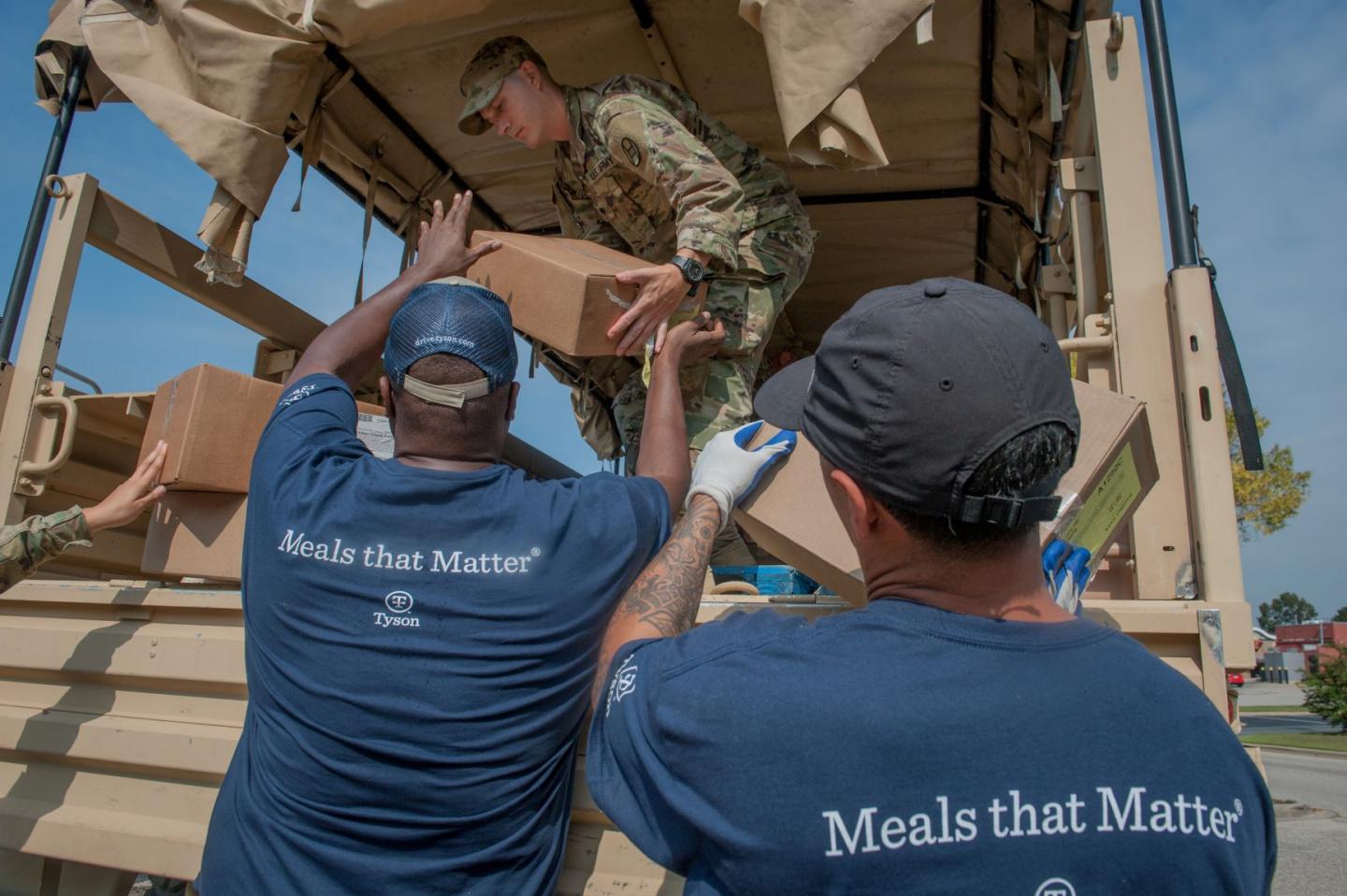 Over the past several days, we've distributed more than 300,000 meals, including a record first day, serving and distributing 31,780 meals. This reflects a combination of individual hot meals served onsite and bulk, frozen product distributed to shelters and churches in the area who have set up their own feeding operations. But we couldn't have served a this many meals so far without the help of several dedicated partners.
We've received help from soldiers stationed at the nearby U.S. Army base Fort Bragg in Fayetteville, NC who have been delivering meals via Humvees and transport vehicles into flooded areas, and our partners from Walmart have provided us their Fayetteville location's parking lot to set up camp and serve those in need. We've also had an outstanding response from the community as local volunteers have helped us serve and wrap meals.
From freshly-grilled hamburgers and hot dogs, to chicken sandwiches and hot wings, we are proud and humbled to provide the residents of North Carolina with a hot meal and give them one less thing to worry about in this time of turmoil.
After carefully assessing where the greatest need is, we have moved our Meals that Matter base from Fayetteville, NC to Wilmington, NC to serve meals from the WALMART SUPERCENTER AT 5226 SIGMON RD, WILMINGTON, NC 28403.
Follow @TysonFoods on social media for the most timely updates.
Published September 24, 2018.