Diverse perspectives and experiences make us better as a company. We want every one of our team members to have a place at the table. And that's why earlier this year we joined the Valuable 500, a global movement putting disability on the business leadership agenda.
Our six business resource groups (BRGs) help serve that purpose, offering team member support and development across our enterprise locations. During National Disability Employment Awareness Month, we want to highlight perspectives from several members of our DisAbility and Accessibility Awareness BRG.
These are their stories, life lessons – and mission.
Admitting I'm Disabled
By: Chris Kline
During my first year of college, while traveling home after a university break, I witnessed a horrific traffic accident. In that moment, I had no idea how the aftereffects from that experience would haunt me for years to come.
Deciding to stop and help was instinctual. But since that event, and over the past 25 years, I experienced chronic feelings of distress, anxiety and depression and wondered if I had the fortitude to stop and help anyone else again in a similar situation. These signs of helplessness all pointed to post-traumatic stress disorder (PTSD). Yet, these were emotions that I stored away, and I thought they would simply vanish over time.
I was unafraid to share the physical details of what happened on that gray fall Sunday, but, in the deep shadows of my mind, I hid the emotions from that awful event and never openly spoke about my internal upheaval. Amazingly, I didn't reveal my emotional turmoil to my wife of 21 years until only a few years ago. I was clearly isolating my feelings from even the important people in my life.
Miraculously, within all that disorder, I discovered seconds of clarity. I don't remember when it happened. I recall I was having a rather good day. Somehow, my mind was clear and focused, and I thought to myself that maybe there were connecting points between my trauma and diagnosis. As I walked gingerly down this path and connected the dots, it led to difficult conversations about PTSD and then social support where the positives outweighed the negatives, and ultimately, recovery.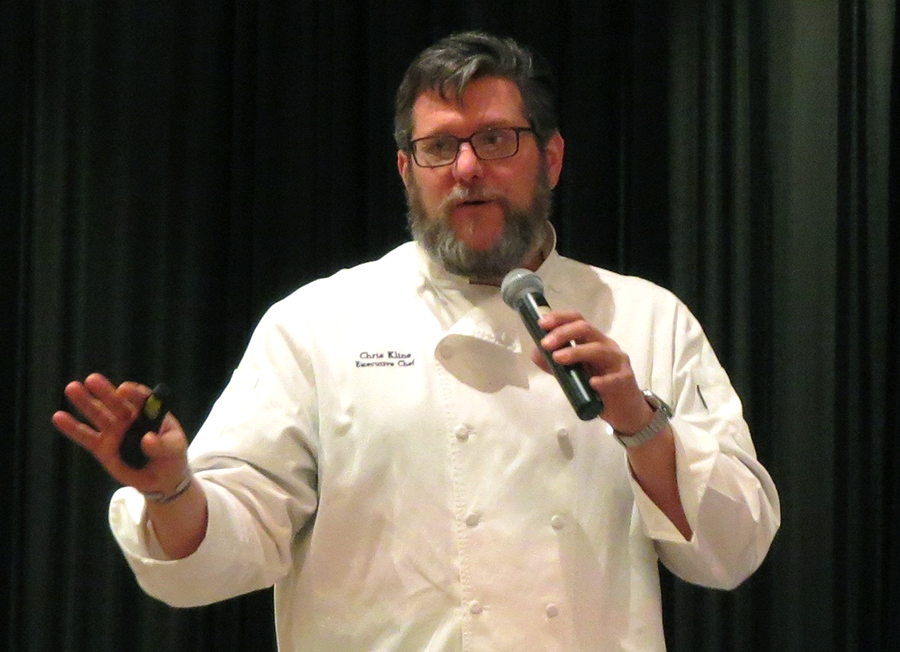 One of the more difficult things I have done in my professional career was filling out employment paperwork. One question in particular stood out: "Are you disabled?" I checked the box that said, "yes."
I also began sharing my disability with others, including people outside my "circle of trust," which caused me great discomfort and anxiety. Surprisingly, I learned it gets easier. And still easier over time to admit the following:
I have a disability you cannot see.
About 8 million adults have PTSD in a given year. Given what so many people have experienced in 2020 alone, it may not come as a surprise that the Centers for Disease Control reports "during June 24–30, U.S. adults reported considerably elevated adverse mental health conditions associated with COVID-19."
Sharing my story and helping others demystifying mental health challenges has given me purpose. Teaching others, on both sides, how to effectively battle mental health issues must happen now or we risk losing people to this disease.
I, along with three other Tyson Foods team members, developed The Artist Advocacy Group LLC, a not-for-profit organization for artists to raise funds and support their mental health journey.
Our mission at the Artist Advocacy Group is to reduce suicide in the artistic community and encourage vitality and happiness by supporting ongoing mental healthcare to approved artists through partial monetary support.
It all starts with something as simple as listening.  Listening – without judgment. Listening – without recommendations. Listening – without a connecting story. Be there with an open mind and heart for those who may be suffering.
My Personal Journey of Disability Awareness
By: Joseph Rocko
The best place to start my story is at the beginning.
As a child growing up, we lived a few miles away from my uncle. He was an individual with an intellectual disability. Growing up with him taught me to a lot of life lessons such as patience, kindness, and what loving unconditionally truly looks like. His compassion and love for everyone were a few of his many amazing qualities.
When I moved to Arkansas, I began working at a local non-profit, Arkansas Support Network. It was through this agency that I was able to help individuals with developmental disabilities live on their own in the community. Through my work there, I recognized the value of inclusion and what it meant to be part of the community.
These life experiences led me to cofound a local nonprofit, United We Dance NWA. The entire organization serves as a community-inclusive social event for adults.
After nearly a decade of working at the Arkansas Support Network, I had the opportunity to become a guardian of two individuals I had served and built connections with. Easily, two of the best decisions I have ever made in my life.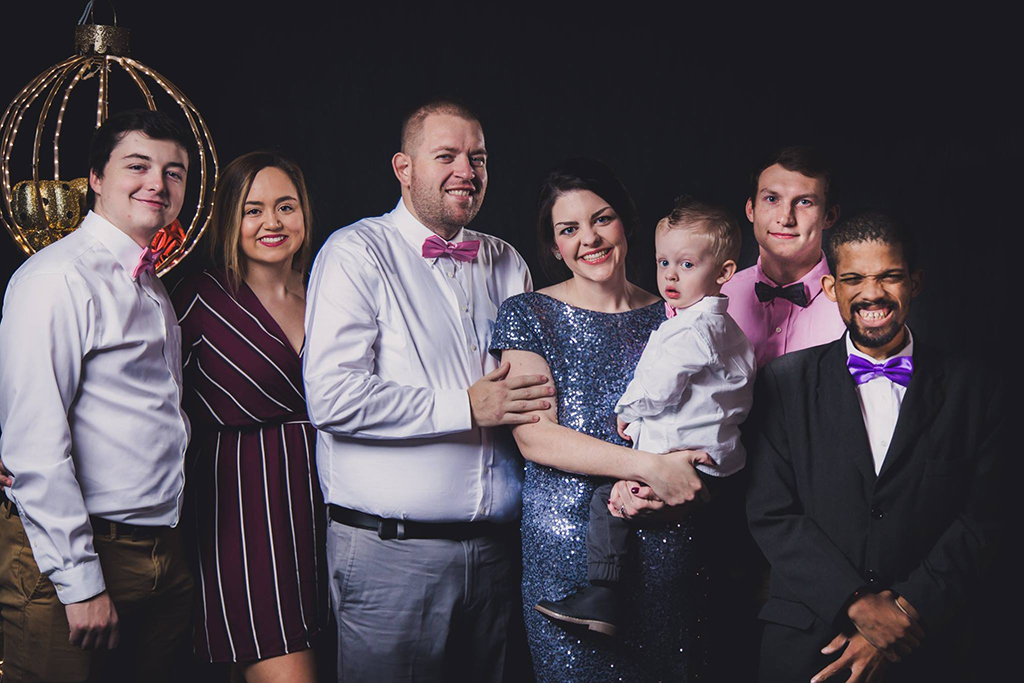 From there, my connection to the disabled community became even more personal. At 30 years old, I had a stroke. It was then that I officially became an individual with a disability.
I spent time in the hospital and months in physical therapy. My stroke was in the center of my brain, which results in issues with balance, fine motor skills, and eyesight. Many years later, I have regained most visible impairments, but still struggle with others at times.
Through all these events, I have come to realize a few things in my life. First, never forget to tell those around you how much you love and appreciate them. Second, live every day like it was your last. Disabilities do not discriminate regarding race, gender, youth, etc. And it is one of the few things in life we will all have a connection to at some point.
Third, take care of yourself physically, mentally, and spiritually. You do not want to ever take any of these for granted. And finally, find a way to get involved with the disability community. There are opportunities all around you.
How Blindness Taught Me to "Keep the End in Mind"
By: Ryan Loken
I was born in a small town in Southwest Minnesota, on a poor hog farm. It was a pretty great life really.
Soon after my birth, my mother passed away from breast cancer, and I later lost my sight at the age of 6. It was an interesting thing, to go from sighted to completely blind within a few short hours and at such a young age. The community I lived in really wasn't equipped initially to support someone who was blind.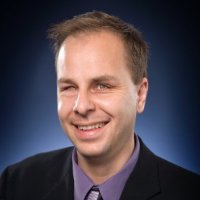 But because I was so young, everything was new, and I really didn't know or feel different. Immediately after I lost my sight, two major things happened that not only shaped my life but also shaped me as a person.
A few days after I went blind, my dad took the day off work, and over breakfast told me, "Today, we are going to figure out how to do everything you did yesterday, tomorrow." Basically, he was teaching me that blindness should not get in my way, I just had to learn how to complete the same tasks but differently.
We spent the entire day walking through a routine, like how to feed the hogs, get to the school bus, and more. Sure, there were some bumps and bruises along the way. But through trial and error and a little bit of luck, we found ways for me to be productive on the farm and attend school.
Being a single father running a farm and a construction business, my dad could use the help. This instilled in me a sense of purpose and pride, because I could see myself being more than just a blind kid on a farm.
The second thing that happened was the support from our community. I had the option to go to a blind school, but my local elementary school and the community strongly opposed this option. My dad had set me on a path to be successful, but different, and the community wanted to embrace and support that path.
I honestly don't know all the details, but I know the outcome, which was to have a tutor come twice a week to teach me braille at the same time the other kids learned to print and transpose all my educational materials into braille. This gave me the opportunity to attend a regular school and be in the same classes with other kids I grew up with.
Looking back over my life, these are the lessons that shaped who I am and how I guide my kids today. In fact, I don't think these lessons are unique to a person with a disability. The idea of doing things differently, trial and error, and taking risks are things we can all embrace.
In fact, isn't that the essence of inclusion? Allowing team members to do things in a way that is most effective for them, while all working toward the same goal.
Throughout my career, I've had the opportunity to do some amazing things, work with some amazing people, and for amazing companies. It hasn't all been easy. But by looking through different lenses, trying things differently, and encouraging others to do the same, I have found ways to do things many may never have thought possible.
To this day, I give my dad credit for my career. His dedicated focus on finding ways to do things differently, while working toward the same result, is a lot like the Human Resources (HR) phrase we all use: "keep the end in mind."
I may tease my dad from time to time that he was using HR phrases before HR phrases were cool. In truth, I am glad he took the approach he did. I would not be a successful HR person without that guidance, experience, and sense of purpose he instilled in me at an early age.
I truly believe that if we at Tyson Foods give team members an expected outcome or goal and let them work through the process in a way that supports their individuals style, abilities, and creativity, we will find that "together" they will exceeded your expectations every time.